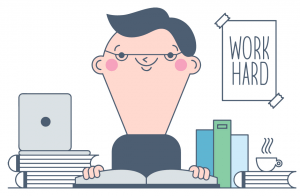 Is Flexi-Access Drawdown Worth it for Smaller Pension Pots?
My husband and I have some other sources of income but fairly modest pension savings – is it worth us considering the new 'flexi-access drawdown'?
Question asked by Mrs Kate Thomas

Answered by Stephen Moore
Making the Most of Smaller Pension Pots
Pension drawdown makes a lot of sense for those nearing retirement with smaller pension pots. This is because, at its core, it presents an alternative to buying an annuity which allows your pension pot, whatever size it might be, to remain invested in the markets and to continue to grow in the tax-efficient environment of your chosen pension wrapper.
This makes good sense right now as annuity rates have never been lower than they are today. This means that annuity purchase – once the standard default for UK retirees – has now become a prohibitively expensive way to provide an income in retirement.

Probably the best that can be said about the annuity option is that it appeals to those who can't bear any risk during the course of their retirement and consequently feel that the guarantee that comes with an annuity makes it worth the expense.
Flexi-access drawdown: good things for small packages
The great benefit of moving your pension savings into income drawdown is that it gives your pension pot the chance to stay invested and to continue to grow in the tax-efficient environment of a pension.
And, by making use of pension carry forward, you can utilise any unused allowances you may have from the previous three years to contribute large lump sums.
This could make cashing in your ISAs to feed your pension when you near retirement an attractive option – especially as the enhanced flexibility that's the hallmark of the new flex-access regime means you have virtual carte blanche when it comes to accessing this money any time after the age of 55.
Once you've started to take – or 'draw down' – your benefits you can still save up to £4,000 a year into your pension. This is known as the 'money purchase annual allowance'. Thanks to the flexibility that drawdown offers to take both lump sums and income as and when it's needed (subject to the tax rules) it also offers great potential to help reduce your total tax bill in retirement which is another important consideration for those with smaller pension pots.

Importantly, income drawdown doesn't mean that your pension becomes 'railroaded'. You can still come out of drawdown at any time in the future and use your remaining pot to purchase an annuity. This could represent good value if annuity rates improve in the medium term or if your health deteriorates.
Income drawdown: freedoms worth paying for
With pension drawdown it's important to shop around so you can find the best income drawdown product for you.
Personal, stakeholder and self-invested personal pensions (SIPPs) can all be utilised for new flexi-access drawdown but charges and fees vary widely across the market. This means you'll need a good idea of how you're likely to make use of any drawdown facility in order to get an idea of how much it's likely to cost.
In general, however, the majority of charges and fees don't start to accrue until you begin to draw your benefits – whether you decide to take them as a series of tax-efficient lump sums or as a taxable income. In the meantime, your savings can continue to grow in the most tax-efficient arrangement ever made available to UK savers.

Your pension adviser will be able to help find the best drawdown wrapper for your individual needs. It may be that one of your existing pension policies can be used for drawdown – which will save significant expense – while providing a ready-made home for other pension assets that you might want to transfer in.
Creating one portfolio from your various different pension contracts will save on administration while one large pot is likely to generate a higher level of income than several smaller ones.
Taking it on the chin: the risk of flexi-access drawdown
It's worth remembering that choosing to opt for income drawdown instead of buying an annuity or receiving a guaranteed pension from a final salary scheme means that the investment risk is transferred from the annuity company or the pension scheme in question, to you. This means that if your pension pot performs poorly or if you take too much out, it's nobody's problem but yours.
The picture is not so clear for those with smaller final salary scheme pension pots. Unless you have a range of other pension savings and assets, a pressing health issue or a major expense that you need to meet, in most cases it will usually make better sense to keep these savings where they are.
Again, your financial adviser will be best placed to help you arrive at a decision here – which is why you're now obliged (by law) to seek professional advice on any potential final salary transfer over £30,000 in value.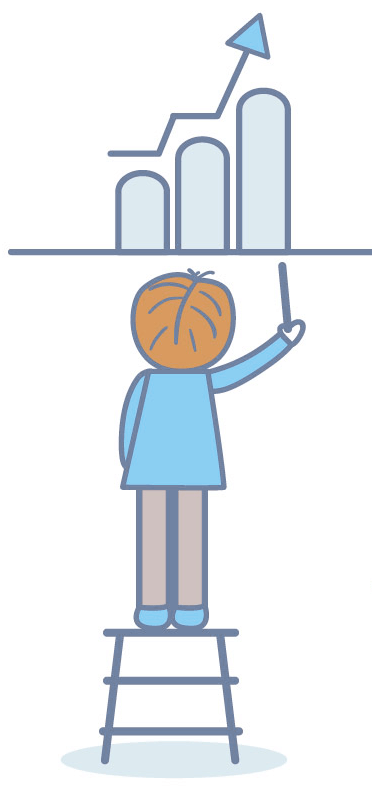 The main exception to this rule relates to 'small pots' and what are called 'trivial commutations' or 'trivial lump sums'. A 'small pot' is any fund of up to £10,000. Up to three non-occupational pensions can now be cashed-in in this way while a 'trivial commutation' can be used for any pension pot of up to £30,000.
You can make a trivial commutation if you're over 55 (or earlier if you're in poor health) and the value of all your pension benefits (except the State Pension) combined don't exceed £30,000 in total.
flex-access drawdown
small pension pots
investing in retirement
retirement planning
trivial commutations
This information does not constitute financial or other professional advice. You should consult your professional adviser or contact us directly on 02084327333 should you require financial advice. It is important to ensure any insurance policy you take out is suitable for your needs.
Start your journey today...
Find out how a Drewberry financial adviser can help you reach your destination by making the most of your finances.
Call us on
Frequently Asked Pensions Advice Questions
I'm thinking about moving my pension to another pension fund and have been given a 'pension...
Could you explain annuities and taxation to me please? I'm approaching retirement and considering...
I have an old pension with a former employer – should I consider transferring it to my...
I'm looking to start up a pension, but all I can seem to find are defined contribution pensions....
Need Help? Live chat now and get an instant answer from our Experts...
Our Latest Reviews

Jane Essex
22/06/2019
Impressed with how personable and straight forward the conversations were. Would definitely recommend to others.

Laura Neish
31/07/2019
From my first inquiry about life insurance, I knew I would proceed and put my trust into Drewberry to get the best deal for our company. Excellent customer service, I would highly recommend, they take the hassle out of searching for the best value policies.

Andrew Sampson
03/08/2019
Great service and Jake went the extra mile to ensure he got the best terms for me. Cant recommend enough.
We are rated 4.9/5 based on 2335 independent client reviews.
To read more of our
independent client reviews click here →