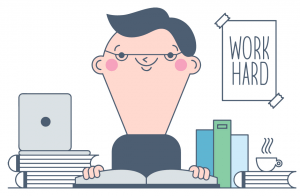 Do I Have to Move My Whole Pension to Drawdown?
I like the idea of using flexi-access drawdown to access my pension savings in retirement, but I was wondering if I had to move all of my pension pot at once? I'm worried that I'll pay a lot of tax on my pension if I allocate my entire fund to drawdown.
Question asked by Ms A Banks

Answered by Michael Englefield
Should You Move Your Entire Pension to Drawdown?
You don't have to move your entire pension pot to drawdown all at once. In fact, in many cases, it might be better to allocate your pension to drawdown gradually over time. This is particularly true if you have a large pension pot.

With flexi-access drawdown, you're entitled to take up to 25% of your pension as as a tax-free cash lump sum.
However, the rules of pension drawdown mean that when you withdraw tax-free cash, a sum equivalent to three times the amount of tax-free cash must be allocated to drawdown, which will be taxable as income when you need to take it.
Be warned – if you want to withdraw 100% of your pension in one go, 75% of it will be taxable as income at your highest marginal rate. This could result in a hefty tax bill.
Income Tax and Pension Drawdown
If you allocate your entire pension fund to flexi-access drawdown in one go, 25% is tax-free and 75% is moved to a drawdown fund. Lump sums and income derived from your new drawdown fund will all be potentially taxable as income in the year you take them.
If you move your pension pot gradually, not only will 25% of the sum you move to drawdown be tax-free, but 25% of the money you leave behind in your pension pot will also be tax-free later when you allocate the next tranche of cash to drawdown.
Flexi-Access Drawdown and the Pension Lifetime Allowance
Another issue when moving a large pension to income drawdown could be the lifetime allowance. This is a ceiling on the amount you can receive (or 'crystallise') from a pension in your lifetime.

The lifetime allowance is currently set at £1 million; if you breach it you'll have to pay the lifetime allowance charge. This could be up to 55% of the excess funds you crystallise above your lifetime allowance.
When you move your pension to drawdown, you're crystallising the funds you move. Shifting your entire pot to income drawdown at once therefore crystallises the whole pot – if you've got a large pension then you could easily exceed the lifetime allowance and lead to you paying the charge immediately.
If you move your pension gradually and don't crystallise more than your lifetime allowance, you may be able to defer paying the lifetime allowance charge until you're 75, where there could potentially be an opportunity to pay a reduced sum. However, this is a complicated area and it's best to get professional pensions advice.
Inheritance Tax and Pension Drawdown
For those with large pension pots, taking 100% of your pension could cause an inheritance tax issue.
Funds invested in a pension or in drawdown are free from inheritance tax – they don't form part of your estate. However, once you remove funds from your pension (e.g. as your 25% tax-free cash) and hold them elsewhere, such as your bank account, these become part of your estate.
So a person with a £1 million pension pot who takes their 25% tax-free cash entitlement immediately adds £250,000 to their estate. Given that the inheritance tax nil-rate band for a single person is only £325,000 and includes assets such as your home, £250,000 brings you very close to that limit immediately.

If you're considering pension drawdown, we'd always recommend you receive regulated pensions advice from an expert such as those on the team at Drewberry before going ahead.
This is particularly true when considering the tax implications of flexi-access drawdown, as it's a complicated area and getting it wrong could hit you hard in your wallet. We're here to help – just pop us a call any time on 02084327333.
Neil Adams
Head of Financial Advice, Drewberry Wealth
Pension Drawdown
Income Drawdown
Flexi-Access Drawdown
This information does not constitute financial or other professional advice. You should consult your professional adviser or contact us directly on 02084327333 should you require financial advice. It is important to ensure any insurance policy you take out is suitable for your needs.
Start your journey today...
Find out how a Drewberry financial adviser can help you reach your destination by making the most of your finances.
Call us on
Frequently Asked Pensions Advice Questions
After a long career where I've moved around a lot, I've stacked up quite a few different...
With all the changes to pensions legislation with the 2015 Budget I wanted to know whether anything has...
I'm looking to start up a pension, but all I can seem to find are defined contribution pensions....
Is it still possible to pay into a private pension if you don't work anymore? How does it work...
Need Help? Live chat now and get an instant answer from our Experts...
Our Latest Reviews

Edward Brampton
13/01/2018
They were patient thorrgh and good value for money. I regret not using them before and I will use them again in the future.

Fiona Katumwa
11/01/2018
Very excellent service and informative. All options were offered and I had to make my own decision at the end. Would recommend.

Graham Mccollum
14/01/2018
Very efficient and well instructed service with polite staff, I felt Drewberry really did do their utmost to find the best deal for me personally.
We are rated 4.9/5 based on 1320 independent client reviews.
To read more of our
independent client reviews click here →