Getting Annuity Advice…
Annuities are irreversible – once you've bought one, you can't change your mind. That's why it's so important to get expert annuity advice before you make the purchase to make sure you're doing the best thing for your retirement future.
With an annuity, you exchange the pension savings you've built up across your working life for a guaranteed income until you pass away. A pensions expert can advise you in a number of areas, from how to find the best annuity rate to whether an annuity is really right for your retirement needs.
Above all, they can look at your retirement savings and your financial goals for your later years to help determine the best options. After all, you've saved long and hard for your retirement – you want to make sure that you're getting the best pension that's available with that money.
Compare Top 10 Annuity Rates

Takes approx. 60 seconds
 This Guide

Written by:
Michael Englefield
Content Manager at Drewberry
⏰  7 min read
What is a Retirement Annuity?
An annuity is a promise from an annuity company to pay you a regular income for the rest of your life. For those with a defined contribution pension, at retirement you exchange all or some of your pension pot for these regular payments. With an annuity, your pension can never run out. It's guaranteed for the rest of your life.
How much annuity income you'll get from your pension pot depends on a number of factors, including:
Your age
How long you're expected to live
Any health/medical conditions you have
Whether or not you smoke
Your location (this matters as life expectancy varies across the country)
The type of annuity you're looking to buy.
Until the 2015 pension freedoms, most people had to buy an annuity. Anyone who's savings were below an arbitrary figure had to buy one. Now, you have much more freedom when it comes to how you want to spend your pension savings.
Need Help? Start Live Chat with our Experts

Neil
Pensions Advice

Robert
Income Protection
Different Types of Annuity
There are many different types of annuity for you to consider; some of the most common ones are listed below.
Enhanced annuities – if you're ill or you smoke, your life expectancy is seen to be reduced and so you're often offered a higher annuity rate than a healthy non-smoker.
Joint annuities – joint annuities continue paying out to a partner or spouse after your death, useful if your spouse/partner doesn't have a pension of their own.
Annuity with guarantee period – a guarantee period is a set period from the date of the annuity starting; if you pass away within this guarantee period, your annuity will continue paying out for the remainder of the guarantee period.
Index-linked/escalating annuity – an indexed annuity will rise each year in line with inflation to prevent your income remaining fixed over the long-term and being eroded by inflation.
Temporary annuity – rather than paying out for the rest of your life, a short-term annuity will pay out for a fixed period, say 5 or 10 years, making them typically cheaper than lifetime annuities.

There are so many different types of annuity available that it can be hard to know which one to choose. Ultimately, if you decide that an annuity is right for you then you want to make the choice that results in you getting the best possible pension for your money.
Jonathan Cooper
Senior Paraplanner at Drewberry
Should I Buy a Lifetime Annuity?
Following the 2015 pension freedoms, no one has to buy an annuity if they don't want to.
Previously, if your pension pot was worth below a certain figure you had to buy an annuity at retirement rather than making use of pension drawdown. Even if you'd saved enough so pension drawdown was open to you, you still had to then convert the remainder of your savings to an annuity at age 75.
Now there's no requirement to buy an annuity at all. So is it still worth buying an annuity?
| | |
| --- | --- |
| | |
| Annuity rates are currently very low, meaning you don't get much income for your cash | Your annuity pension will never run out, no matter how long you live |
| If you want to 'extend' the life of an annuity in any way, perhaps with a joint annuity or a guarantee period, you'll typically get a lower initial income | You can index-link an annuity so it keeps pace with inflation |
| There's no chance of your pension pot increasing in retirement thanks to investment returns | If your spouse/partner doesn't have much of a pension of their own, a joint annuity can pay a pension to them on your death |
| Annuities are irreversible – once you've bought one, you can't change your mind | Your annuity income is guaranteed, no matter how markets and investments perform. |
| A single annuity will stop paying out after you die, so you won't have anything to leave to relatives even if you haven't received everything back in pension income that you paid in | You can get a higher income from an annuity if you have health problems |

If you want a steady, reliable income for the rest of your life and aren't concerned about the lack of investment opportunity in retirement, then an annuity may suit you best.
If, however, you want an improvement on the low rates currently on offer and chance for your pension to continue growing after you retire, an annuity may not be right for you. If that sounds like you, it may be worth considering pension drawdown instead – why not give the advisers at Drewberry a call to talk through your pension options on 02084327333.
Lloyd Davies
Paraplanner at Drewberry

Victoria swiftly helped in finding a solution which offered the required cover, with a more competitive premium.
Doug Harvey
05/09/2018
Top 7 UK Annuity Providers
Best UK Annuity Providers

Aviva

Aviva is today the largest insurer in the UK, having grown considerably since it was formed through the merger of CGU PLC and Norwich Union in 2000. As part of its financial services offering, Aviva annuities are sold through its life and protection division.

Canada Life

Canadian insurer Canada Life's UK operations were founded in 1903. The company further cemented its presence here in August 2017, when it bought another UK annuity provider, Retirement Advantage. Canada Life annuities include both fixed-term and lifetime options.

Hodge Lifetime

Founded in 1965, retirement income and lending specialist Hodge Lifetime offers a range of retirement solutions, including annuities and equity release. In 2016, Hodge Lifetime's annuities saw the company win the 'Most Competitive Annuity Provider' award at the Moneyfacts Investment Life & Pension Awards for the second year in a row.

Just Retirement

Rebranded as JUST in 2017 following a merger with Partnership Assurance, the company previously sold annuities under both the Just Retirement and Partnership brands.

Legal & General

Legal & General is one of the best-known financial services brands in the UK. Founded in 1836, L&G's annuities are backed by one of the oldest providers in the country.

Liverpool Victoria 

Liverpool Victoria is a friendly society and one of the UK's largest insurers that can trace its roots back to 1843. As well as offering general insurance products, LV is also one of the UK's largest annuity providers.

Scottish Widows

Scottish Widows became part of Lloyds Banking Group in 2009, but has been operating since 1815. The Edinburgh-headquartered financial services firm provides Life Insurance, investments and pensions, including annuities.
Best Annuity Rates 2018
| | | | |
| --- | --- | --- | --- |
| £100,000 | £4,859 | £5,607 | £6,537 |
| £250,000 | £12,243 | £14,080 | £16,226 |
| £500,000 | £24,889 | £28,614 | £31,680 |
Annuities represent top quotes and are accurate as of August 9, 2018
The above annuity factor table is just a sample of how much annuity income you might get from your pension. To put it together, we've had to make a number of assumptions.
The above annuities are level, so they won't increase over time in line with inflation.
Other assumptions we've made include:
They've bought a single annuity
They're a healthy non-smoker with no medical conditions
They don't want a guarantee period so the annuity will keep paying after their death
They live in East Sussex, in the same postcode as our Brighton-based financial advisers.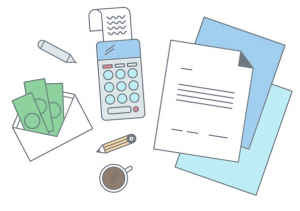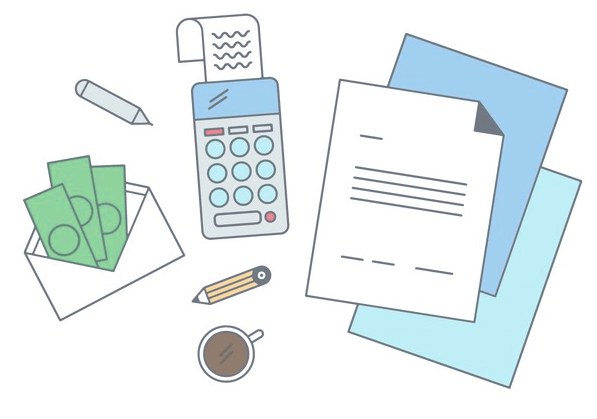 Get the Best Pension Annuity Quotes and Advice
Everyone is different, so why not use the Drewberry Annuity Rates Calculator to find the best retirement annuity rates for you as an individual?
Our calculator compares annuities from several of the UK's leading providers to find you the best annuity deal on the market today.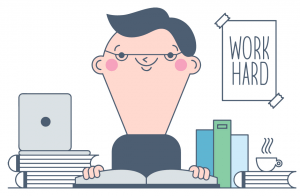 Expert advice on finding the best Annuity
With so many different types of annuity available, it's easy to lose sight of the big question: is an annuity actually right for you in the first place?
While Drewberry offers comprehensive annuities advice for those looking to secure themselves a guaranteed retirement income, we look at your financial circumstances in the round. Once we've built up a picture of your circumstances, we can offer holistic pension advice that may include asking if you've considered other options, such as pension drawdown.
Pension drawdown was made far more widely available following the pension freedoms and has proved a popular alternative to annuities for those put off by current low annuity rates.

Annuities have traditionally been the path retirees take when looking to monetise their pension savings, but they're no longer the only option.
If you're looking for more flexibility, the chance for investment growth in retirement and favourable rules surrounding leaving pension pot lump sums to loved ones, an annuity is unlikely to be your best option. Talk through the differences between pension drawdown and an annuity with an adviser today – we're available on 02084327333.
Neil Adams
Pensions & Investments Expert at Drewberry
Compare Top 10 Annuity Rates

Takes approx. 60 seconds
Frequently Asked Pensions Advice Questions
Do you get National Insurance relief on pension contributions just as you get...
I know that you have to pay income tax on your pension income, but will I also have to pay National Insurance...
My husband is a stay-at-home father to our four children while I go out to work, but I'm not sure...
I am heading towards retirement and trying to squirrel away as much as I can. I wanted to know whether...