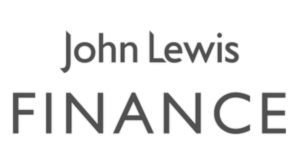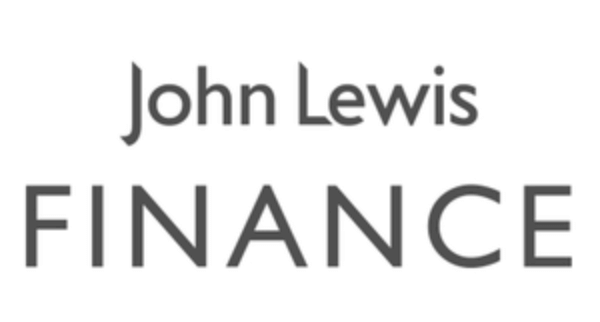 John Lewis Travel Insurance [Review]
This Travel Insurance Review

Written by:
Alicia Hempsted
Content Manager at Drewberry
⏰  7 min read
Founded
1864
Company Type
Public Limited Company
Company Overview
In 2006, The John Lewis Partnership – best known for its department stores and supermarkets – decided to expand its services to include financial services and products. This led to the formation of John Lewis Finance, which today provides a range of insurance products including John Lewis Travel Insurance and John Lewis Home Insurance.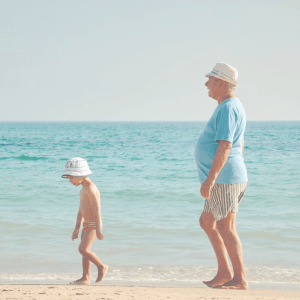 John Lewis Travel Insurance policies offer 3 different levels of cover – Essential, Plus and Premier. While Essential Cover offers basic cover for your travel needs, Premier goes above and beyond to provide you and your travel companions with comprehensive cover.
John Lewis's Travel Insurance Plus and Premierpolicies received 5 star Defaqto ratings in 2018.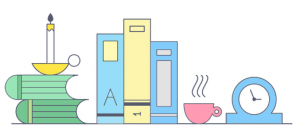 John Lewis Travel Insurance Review
John Lewis Family Travel Insurance policies can cover two adults and any number of dependants under 18, with up to £10 million of available cover for emergency medical treatments.
John Lewis Travel Insurance policies are available as either Single-Trip or Multi-Trip. Multi-Trip policies offer year-round cover for trips lasting up to 31, 45 or 60 days per trip. Single-Trip policies cover only one trip, although trips can last up to 6 months.
John Lewis give you options to either waive your policy's excess to increase your cover or increase your excess to reduce the cost of your policy.
Optional hazardous sports cover will cover you for an additional list of hazardous activities on top of the extensive activities list you receive cover for as standard with your policy.
John Lewis offers cover specifically for weddings abroad. You will stay covered until the end of your wedding reception if you are planning on getting married overseas. When it comes to your wedding photos and video, your cover expands to 2 weeks after your wedding
John Lewis have 4 different cover zones to choose from that will affect the cost of your policy:
Area UK:

England, Scotland, Wales, Northern Ireland, the Isle of Man and the Scilly Isles.

Area EU:

Europe, the Channel Islands, the Republic of Ireland, the Canary Islands, Algeria, Israel, Lebanon, Libya, Madeira, Morocco, Syria, Tunisia and Turkey.

Area XU:

Worldwide except the United States of America, Canada and the Caribbean.

Area WW:

Worldwide.
John Lewis Travel Insurance
Get 20% off your policy by applying online!

John Lewis Travel Insurance Policy Summaries
John Lewis offers 3 levels of Travel Insurance cover, ranging from basic to comprehensive to match your needs and your budget.
Essential Cover
Plus Cover
Premier Cover
Policy Documents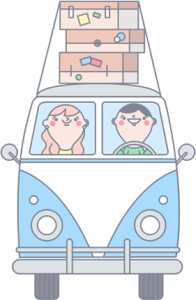 Additional Information About Travel Insurance from John Lewis
Key Comparison Points for John Lewis Travel Insurance
John Lewis's additional cover options are not available to add to their Essential Travel Insurance policies. This makes Essential cover a basic option for people looking for highly cost-effective cover that offers only essential protection while they're travelling.
John Lewis Travel Insurance covers mobile phones as standard within their Baggage Cover and do not offer optional Gadget Cover like some other insurers. This means that you will automatically be covered if your mobile phone is lost or damaged but the payout you receive to repair or replace it may not be as substantial as it would be with another policy.
With Travel Insurance from John Lewis, you will have access to their Travel Advice Line. This helpline can guide you on a range of subjects relating to your trip, including customs and culture, lost belongings, health issues and visa and passport requirements. It can also be used to pass on emergency messages if anything happens while you're away.
There is no upper age limit to apply for a John Lewis Single-Trip policy and Multi-Trip policies can cover people up to the age of 74 years old.
John Lewis Travel Insurance Excess
Some types of cover you can claim for on a John Lewis Travel Insurance policy have an excess attached. However, you can choose to either waive this excess or double it when you purchase your policy.
| | |
| --- | --- |
| Cover Level | Excess |
| Essential | £100 |
| Plus | £60 |
| Premier | £50 |
Deposit-only claims have an excess of £10
If you are claiming reimbursement from a lost deposit, your excess will be £10 under all policies. With Plus and Premier policies, you will only pay a maximum of two excesses if you claim several different types of cover in respect of one event.
Policy Exclusions
Each type of cover available on a John Lewis Travel Insurance policy has its own specific exclusions and conditions. However, there are some exclusions that apply to your policy generally which you should be aware of.
Deciding not to travel or cutting your trip short due to disinclination to continue your trip.
Travelling against medical advice or advice from the Foreign and Commonwealth Office.
Travelling with the purpose to receive medical treatments abroad.
Taking part in manual work in connection with a profession, business or trade.
Damage, loss or injury as the result of the abuse of alcohol, solvents, or drugs or any injuries or illnesses being the affects of addiction, dependency, or long term abuse of these substances.
Medical problems arising from pre-existing conditions that have not been disclosed to your insurer or are not covered by your policy.
Intentional self harm, attempted suicide, or injury / illness arising from deliberately putting yourself at risk.
The breakage of or damage to fragile articles (e.g. electronics) unless caused by a malicious or criminal act.
The loss or damage of personal possessions that are not appropriately stored or cared for, or valuables that are left unsupervised unless stored in locked accommodation, a safe or a safety deposit box.
Other Popular Articles


What are the best UK Travel Insurance companies in 2018? Read our expert guide, get tops tips on buying cover and compare the UK's best Travel Insurance companies


Read our 2018 Boots Travel Insurance Review. Learn the basics about Travel Insurance from Boots, what it covers, and compare the best UK Travel Insurance companies.

Read our 2018 Aviva Travel Insurance Review. Learn the basics about Travel Insurance from Aviva, what it covers, and compare the best UK Travel Insurance companies.


Read our 2018 Post Office Travel Insurance Review. Learn the basics about Travel Insurance from Post Office, what it covers, and compare the best UK Travel Insurance companies.