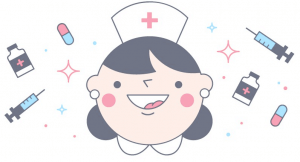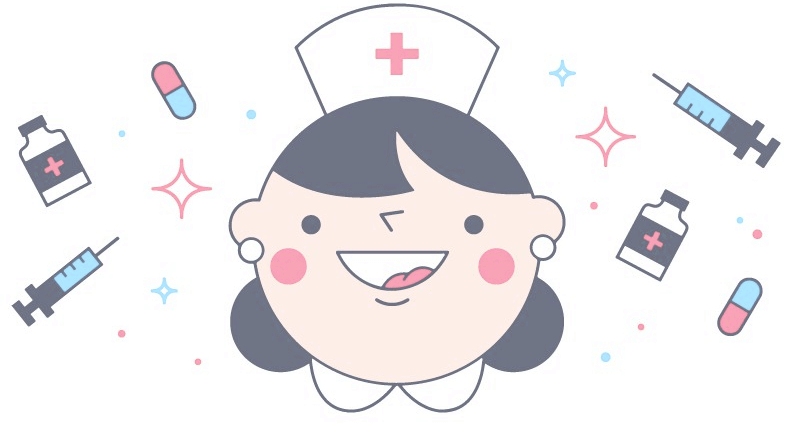 Getting Private Health Insurance Advice
Private Health Insurance is a way of providing you and your family with private healthcare. This allows you to bypass NHS waiting lists, getting you care faster than would be available otherwise.
You'll get superior service, such as a choice in where your treatment takes place and potentially the consultants/specialists you see.

Alongside covering inpatient treatment you can also get outpatient care, such as tests, diagnostic scans and therapies if you choose to add it to your policy.
To ensure you get the most competitive cover with the many providers and policy options available it really pays to get professional health insurance advice.
Nadeem Farid
Employee Benefits Consultant at Drewberry
Compare Top 10 UK
Health
Insurers

Takes approx. 60 seconds
 This Guide

Written by:
Michael Englefield
Content Manager at Drewberry
Should I have Private Medical Insurance?
According to NHS statistics…
In the quarter to March 2017, there were more than 17,000 people on the waiting list for a diagnostic appointment who'd been waiting for more than 6 weeks, more than double the number waiting this long 5 years ago.
Meanwhile, at the end of June 2017, around 1 in 10 people waiting for hospital treatment had been waiting for more than 18 weeks.
In the first quarter of 2017, 18,752 operations were cancelled, up by 21% in 5 years.
1,357 patients were still waiting for treatment more than 28 days later after the cancellation.
No one can deny that the NHS does a fantastic job. However, the service has faced real-terms spending squeeze over the past decade at the same time as the population has become older, sicker, frailer and generally harder to treat. This has resulted in resources being stretched to the max.
As a result, many are looking into Private Medical Insurance to get treatment faster than would be available under NHS care.
What are my Health Insurance options?
As advisers, we're often asked which is the best Health Insurance. However, the answer isn't simple. There are different types of Health Insurance that provide various levels of cover.
What's more, there are such a large number of options to consider with Private Health Insurance that it's often easier to speak with an expert who knows the market and the products inside out.
Matteo Mockler
Health & Wellbeing Expert at Drewberry
What is Inpatient Care?
Inpatient or daypatient care – where a hospital bed is required, either for the night or for part of a day, respectively – is a core part of all Health Insurance cover. This will cover you for surgical procedures and all related costs, such as:
The hospital room and related amenities (e.g. catering costs), also known as 'hotel costs'
Initial tests and other checks to ensure you're well enough for the operation
Fees for the medical staff (e.g. the surgeon, anaesthetist, nurses, porters etc.)
Fees for the medical care itself (e.g. the cost of the operating theatre, drugs required during the procedure).
This is the area where most of the delays are when it comes to NHS procedures, so for many people it's sufficient to know that they'll be able to have an operation quickly in a hospital and at a time that suits them.
️
What is Outpatient Cover?
As well as core inpatient cover, you can also add outpatient cover to your Medical Insurance policy. This will allow for diagnostic tests in the lead up to a potential operation to be done privately, rather than waiting for the NHS.
With inpatient-only cover, you'll have to wait for the NHS to diagnose your condition before using your Private Medical Insurance to resolve the issue. With outpatient cover, you get the extra layer of protection and insurance that comes with having your diagnostic tests and potentially any therapies, such as physiotherapy, all covered privately.
Which Health Insurance Underwriting?
The type of underwriting you have on your Private Medical Insurance policy is important as it may have an impact on what you can claim for, especially when it comes to pre-existing conditions.
For individuals, there are two types of medical underwriting:
Fully medically underwritten (FMU)
Moratorium underwriting.
Moratorium underwriting excludes most pre-existing conditions you've suffered over a set period, usually the last five years. Any conditions before that and 'resolved' (i.e. that you haven't needed treatment for over that five years) will usually be covered from the start of the policy.


If you have suffered from a medical condition in the past five years, you'll need to satisfy a set period on the policy – typically two years – without having any treatment, advice or medication for that condition before the insurer will consider covering it.
With full medical underwriting, you disclose your entire medical history upfront and the insurer places outright exclusions on most pre-existing conditions. This means you know exactly what you are and aren't covered for from the start, but it's a stricter form of medical underwriting in that it places outright exclusions on conditions.

It's important to be well-informed when choosing your medical insurance underwriting as it could have a massive impact on what you'll be able to claim for at a later date.
Especially if you have pre-existing conditions, it's always better to get independent, expert health insurance advice before taking out Health Insurance. Just pop us a call on 02084327333.
Nadeem Farid
Employee Benefits Consultant at Drewberry
Other Health Insurance Options
As well as deciding whether you need to add outpatient cover to your Private Medical Insurance, you'll also have a number of other options to consider. For instance, would you want to add:
Therapies cover – sometimes not covered as a standard part of outpatient treatment, this gives you access to therapies such as physiotherapy, osteopathy and acupuncture
Routine dental care – while most policies cover emergency dentistry, say if you lost a tooth, as well as if you require oral surgery, routine dental care (e.g. fillings, checkups etc.) can be added on as an optional extra
Routine optical – again this can be added as an optional extra, giving you cover for glasses and sight tests as well as things covered as standard, such as eye surgery for cataracts
Psychiatric cover – because mental health conditions can be debilitating and very tricky to treat, psychiatric cover is often included as an 'add-on' option to medical insurance plans for an additional cost.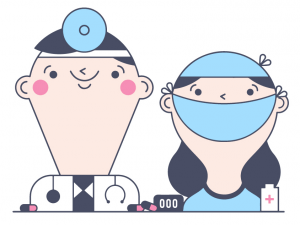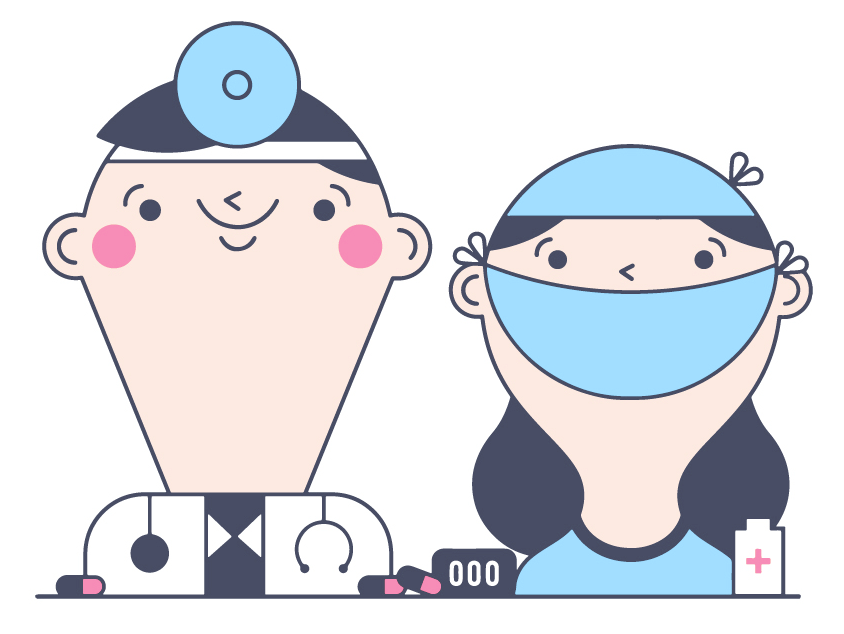 Private Medical Insurance Top Tips
If you're looking to get this cover in place, check out our top Health Insurance tips to use when you're buying PMI. Of course none of these tips are a substitute for speaking with an expert insurance adviser, but they're designed to give you a rough idea of factors you may want to look out for when purchasing cover.

Communicative and trustworthy. My thanks to Jake Mills for being a consummate professional.
Jacqueline Ainsworth
06/11/2018
1. Check Your Medical Insurance Excess
You can add a Health Insurance excess to most policies. Just like with car insurance, an excess means you'll have to pay the first portion of the claim out of your own pocket.


The higher the excess, the cheaper your monthly premiums because you'll have to pay a larger proportion of the cost of the claim upfront.
While you can opt for Health Insurance with no excess, this will be at the cost of higher monthly premiums because the insurer will have to cover the entire amount of your claim.
Adding an excess is a a way to reduce your Private Health Insurance premiums without compromising on the comprehensive nature of the cover.
2. Adding Outpatient Cover
While inpatient and daypatient treatment comes as standard with 'core' or 'basic' Health Insurance, adding on outpatient cover is an optional extra.
If you're only worried about waiting for operations and the need to have surgery in a timely manner at a date convenient for you, then it may be sufficient to just have inpatient cover.

However, it's important to realise that with inpatient-only treatment, you'll have to rely on the NHS for everything that gets you to the point of being operated on. This includes scans, tests and other diagnostics, which can all also have significant waiting lists.
Outpatient cover sometimes includes therapies cover, so you'll be able to get private physiotherapy and osteopathy appointments paid for by Health Insurance, also.
3. Get Health Insurance Cashback for Using the NHS
Some insurers offer you cashback if you use the NHS for operations and procedures rather than relying on your Private Medical Insurance. This will usually be in the form of a set amount per night you spend in an NHS hospital recuperating from an operation.
So if the NHS waiting list for the procedure isn't too long and you're happy to not use your insurance – as a claim will generally push up the cost of your protection at renewal – then you can use the NHS cashback option.
4. Using the Six Week NHS Option
You can reduce the cost of cover with certain insurers by choosing the six week NHS wait option. This means your Health Insurance will only kick in if the waiting time for the procedure you require is in excess of six weeks in your local area.
Doing so will reduce your premiums because the NHS still deals with many cases in that time period. If you use the NHS rather than your Health Insurance, it also obviously doesn't count as a claim and so won't be on your record when you renew premiums the following year.
5. Restrict Hospital Lists for Cheaper Health Insurance
Private Health Insurance is designed to give you access to private healthcare in the best hospitals in the country. However, some of the best hospitals and clinics charge more than others due to how prestigious they are and/or their location (e.g. on Harley Street or elsewhere in central London).
While having access to every private hospital offered by your Private Medical Insurance might sound desirable, it can actually be incredibly expensive. Health Insurance providers have 'tiers' of hospitals and clinics you can get access to, with the best hospitals being in the top tier and then other, still private, facilities being in lower tiers.
Restricting your access to hospitals in the lower tier can actually save you a lot of money with some insurers – it's always worth asking an expert to see if this could apply to you.
Matteo Mockler
Health & Wellbeing Expert at Drewberry
6. Reduce Cost of PMI by Stripping Back Cover
Some insurers will allow you to strip back cover in certain areas, particularly in the area of cancer care, which can save you significant sums of money. This is because certain areas of medicine, such as oncology, are very expensive.
For cancer treatment, some providers let you choose to only use your Private Medical Insurance if the cancer treatment/drugs for your type of cancer aren't available routinely on the NHS. This can save significant sums of money on premiums.

Ideally, we'd all have the best Health Insurance cover on the market, with all of the additional options as part of our policy. This would give you the most comprehensive Private Medical Insurance.
However, at Drewberry we also recognise that while Health Insurance is valuable, we all have budgets that we'd like to stick to. That's why our experts can tailor the level of cover with various options to suit you and your needs and make sure you get affordable PMI.
Emma Wilson
Employee Benefits Consultant at Drewberry
7. What to Do When Your Health Insurance Premiums Increase
It's important that you review your cover regularly, especially if you find that the cost of Health Insurance has increased at renewal. This can happen due to a variety of reasons, but the biggest cause of a hike in Private Health Insurance premiums will be because you've made a claim.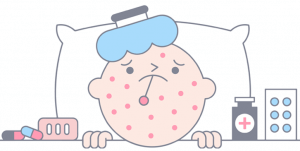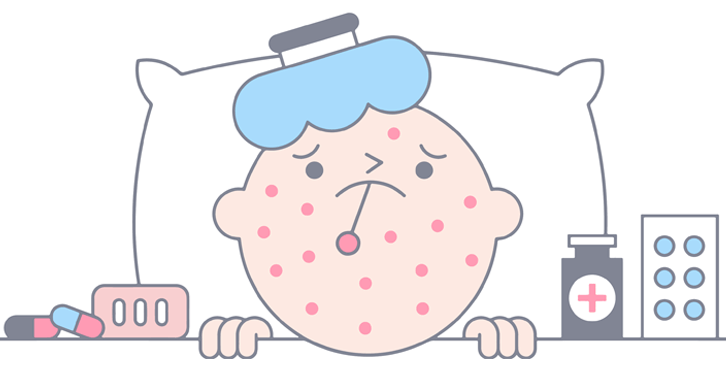 Obviously we can't avoid getting ill and needing to use our Private Medical Insurance, but if your provider offers NHS cashback for you to be seen on the NHS or a six week wait option, taking them up on the offer may avoid making a claim.
A cleaner claims history could help keep a lid on the cost of your Health Insurance the following year.
Another reason the cost of PMI goes up includes medical inflation, such as the cost of new drugs and treatments. Insurance Premium Tax (IPT) has also been hiked in recent years – despite extensive industry lobbying, the government has continued to increase this tax on insurance.
🎓   If your Health Insurance premiums have increased, read about how to cut costs here >>
Compare Best UK Health Insurance Providers
| | |
| --- | --- |
| | Aviva is the UK's largest insurance provider and the fifth-largest insurer in the world. Based in London, Aviva's Healthier Solutions option provides Private Health Insurance you can tailor to your own needs and budget, as long as you know the options you're looking for. |
| | AXA PPP Healthcare has been helping people to access healthcare services since 1940. Headquartered in Tunbridge Wells, AXA offers a range of insurance products, including PMI via it's Personal Healthcare Insurance offering. |
| | Bupa is one of the best-known UK Health Insurers. Established over 60 years ago and the first insurer to offer Corporate Health Insurance, Bupa has a range of personal Private Medical Insurance options offered via its By You Health Insurance scheme. |
| | The Exeter, founded in 1927, is a friendly society with over 64,000 members. It offers three Private Medical Insurance options: Health Cover for Me, Health Choices for Me and Health Essentials for Me. |
| | Vitality entered the UK Private Health Insurance market in 2004, when it was formed by the merger of Prudential and Discovery, a South African health insurance provider. Vitality Health Insurance is an innovative product,rewarding you with points and reduced premiums for healthy living. |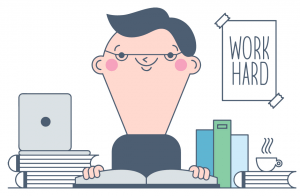 Get Expert Health Insurance Advice
Getting Health Insurance advice is so important because the product is complicated. There are so many nuances to the cover that make it hard to get it right if you go it alone.
That's why the team here at Drewberry is on hand to give your Private Health Insurance tips and advice so you and your family can find the cover that you deserve. Drop us a call for help and advice on 01273646484.
Tom Conner
Director at Drewberry
Compare Top 10 UK
Health
Insurers

Takes approx. 60 seconds
Frequently Asked Private Medical Insurance Questions
I consider myself reasonably competent online and wanted to know why I should use a medical insurance...
My company healthcare policy includes travel and medical cover for business; I travel extensively and...
I am looking into a Private Health Insurance plan and am unsure of whether or not I should include...
I have had my renewal premium letter from my current health insurer and the premium has gone up from...
Other Popular Articles


Read our 2018 Best Private Health Insurance Guide, get expert advice and compare online quotes from AXA, Bupa, Aviva and other top UK private medical insurance providers...


Use our 2018 Private Health Insurance Cost Calculator to work out how much your medical insurance will cost, get expert advice and compare online quotes from AXA, Bupa and...


Read our 2018 guide and find out what is covered by Private Medical Insurance? Tips on how to get the best cover and understand whether anything would be excluded...


Read our 2018 Private Medical Insurance guide, speak to our expert advisers and compare online quotes from AXA, Bupa and other Top UK insurers...