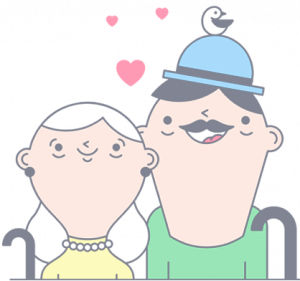 What is an Enhanced Annuity?
One option to secure an income in retirement is to buy a lifetime annuity. This is a guaranteed, secure income for the rest of your life. You exchange some or all of your pension savings for this income.
You may find that you can get an enhanced annuity  if you have a life-limiting medical condition that impairs your lifespan. This is why you'll sometimes find an enhanced annuity referred to as an impaired life annuity.
An enhanced annuity will increase your annuity rate over and above what would be offered to a standard annuity applicant.
Compare Top 10 Annuity Rates

Takes approx. 60 seconds
What is an Enhanced Annuity Rate?
To explain enhanced annuity rates, you first have to understand a little bit about how a regular annuity works.
As mentioned, you buy a retirement annuity with your pension pot. It's a promise to pay you an income for the rest of your life, no matter how long that period might be.
With a single life annuity, unless you've opted for capital protection, you won't receive anything if you pass away. That means if you die before receiving all of your pension pot back as an income you lose out.
Of course, if you live long enough to receive more in annuity income than your pension pot was worth initially you've done quite well. The annuity company still has to keep paying you for the rest of your life, even if that's long after your original pension pot would have run dry.
Annuity rates have fallen as life expectancy has increased. Insures have cut rates to lower the risk of them still paying out after a person's pension pot has been exhausted.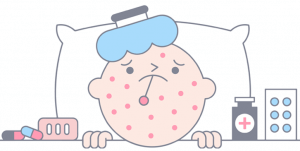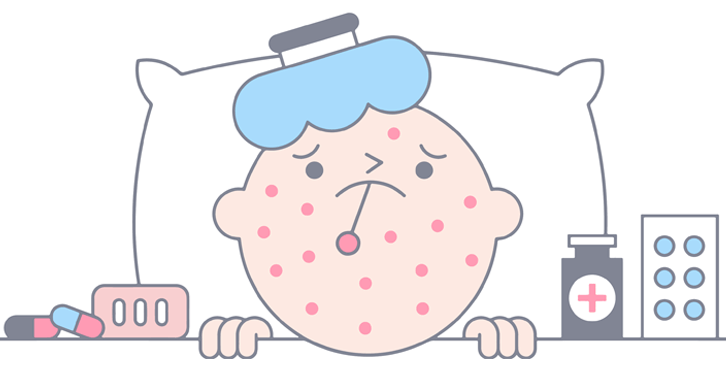 Why Does Poor Health Increase Annuity Payouts?
Having a serious medical condition counts against you when you're buying Life Insurance because insurers see you as a greater risk. The same is true if you smoke, because of the negative impacts tobacco use has on health. That means you'll pay more in premiums.


However, an annuity works effectively like Life Insurance but in reverse. Instead of paying regular premiums and receiving a lump sum on your death, with an annuity you start with a lump sum and receive regular payments until your death.
So when it comes to converting your pension pot into an annuity, you could increase your income if you have a medical condition. This is because the likelihood is you'll be receiving annuity income for less time compared to a healthy individual.
Need Help? Start Live Chat with our Experts

Neil
Pensions Advice

Robert
Income Protection
How Do Enhanced Annuities Work?
When you are looking to convert your pension to annuity income, the most important thing to do is shop around to find the best deal. There's no need to stick with your current pension provider for the annuity – in fact, getting the best annuity pension rates is likely to involve taking a look at the whole market.


Your annuity rate will be based on a number of factors, including your age, your health, and whether you want your annuity payments to be fixed or to rise in the future. For the latter, you can index-link your benefit so it rises with inflation so the annuity retains its purchasing power.
Annuity rates are different for each person. There is no standard rate, and the rates offered to an individual will differ between providers.
Larger payouts for shorter life expectancy
If you have a condition where your health is impaired and your life expectancy is five year or less, then your annuity payment could increase by as much as 50% compared to standard terms.

You need to think carefully about what your needs will be in retirement. Once you've bought an annuity you can't change it. That means it's very important to shop around for the best rates.
If you are unfortunate enough to be ill, then it makes sense to capitalise on it to enhance your annuity income to offer you the most comfortable retirement possible.
Neil Adams
Pensions & Investments Expert at Drewberry

Impressed with how personable and straight forward the conversations were. Would definitely recommend to others.
Jane Essex
22/06/2019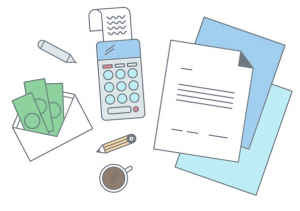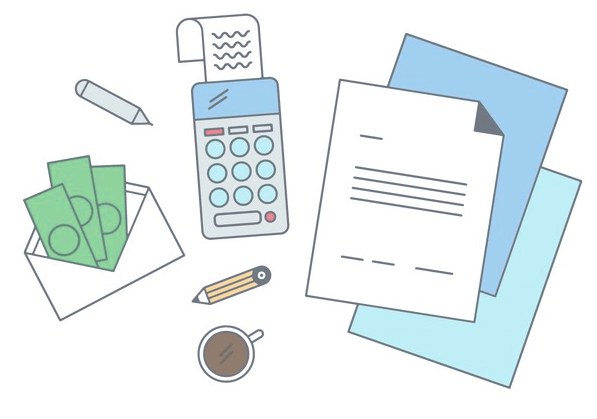 Calculating Annuity Rates with Impaired Life Annuities
Calculating your annuity rate is based largely on how long the insurance company expects you to live. The longer the insurer expects you to live, the lower your annuity income will be. Conversely, if you have an impaired life expectancy, you might be offered an enhanced annuity with a higher income.
How are annuity rates calculated?
Annuity companies examine mortality rates for people in good health and for those who have medical conditions.
Rates are also decided on a range of other factors, such as your age and even where you live. Postcode can have a major impact on your annuity rate because of the considerable differences in life expectancy across the country.
Economic variables also impact the rates paid, with insurers factoring in the yield on government gilts and current interest rates.
Annuity companies hold swathes of safe assets such as cash and government bonds and so the income they can pay you relies heavily on these rates. In the current economic environment, annuity rates have fallen to record lows due to rock bottom interest rates and low-yielding government debt.
It's so important that you compare annuity quotes from across the entire market when looking to fund your retirement this way. If you don't, you could find yourself getting a worse deal than if you'd shopped around.

Some annuity companies specialise in offering enhanced annuities to those with medical conditions. So it may be that the company with the best headline standard annuity rate is not necessarily the one which will come up with the best deal for you.
That's why it's so important to shop around, or engage an expert pensions adviser to do the legwork for you. Speak to one of the team at Drewberry today on 02084327333.
Jonathan Cooper
Senior Paraplanner at Drewberry
Life Expectancy Calculator
Your Life Expectancy Results
Do I Qualify for an Enhanced Annuity?
If you have any of the following conditions, you may qualify for an enhanced annuity:
Cancer
Diabetes
Heart disease
High blood pressure
High cholesterol
History of heart disease, heart attack or angina
Kidney failure.
Other conditions that may qualify, depending on the insurer and the seriousness of the condition, including asthma and obesity.
How much of an enhancement you'll be offered over the annuity the insurer would have given a healthy person depends on the severity of your condition. If you have more than one medical condition, you may qualify for a further enhancement due to the higher risks associated with comorbidity.
The annuity company might look at the type and stage of your cancer, for instance, while a person who has suffered multiple heart attacks will most likely get a higher rate than someone who has had a single heart attack.
Although you will need to provide details of your condition, and may need a doctor's report to support your claim, it's unlikely that you'll be required to go for a medical examination.
Smoking and enhanced annuities
As mentioned, you may also qualify for an enhancement if you're a smoker. This might especially be the case if you're already suffering from the health effects of smoking, e.g. lung cancer, heart disease, chronic obstructive pulmonary disease etc.
Joint Impaired Life Annuities for Couples
If your partner depends on you financially you could consider a joint life enhanced annuity.
This would ensure that the income provided by the annuity would continue to be paid to your spouse or partner even after you have died.
The rate offered will depend on the state of your health and that of your spouse. If, unlike you, they are in good health the rate may be slightly lower, but it will still most likely be above the standard offer that would be available if you were both in good health.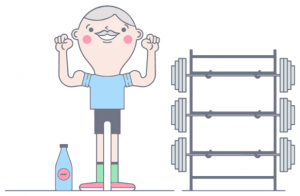 Should I Choose an Enhanced Annuity?
Broadly speaking, if you're ill and you're looking for a secure income for life it may well be that this is the right option for you.
Pension drawdown as an alternative…
Of course, if you have a very limited life expectancy then locking yourself in to a long-term financial product may not make much sense. In this instance, putting your pension pot into a drawdown fund could be a better option.


This allows you to draw on your pension pot with your own flexible schedule of lump sum and income payments. What's more, it allows there to be cash leftover on your death that you can pass down to your family.
If you die before the age of 75, your loved ones can inherit your pension totally tax-free. If you die after the age of 75, then they pay income tax on the inherited pension pot at the normal rate.
Pensions are not typically subject to inheritance tax, so they can actually be an incredibly tax-efficient way to pass income down generations. This is compared to an annuity, which stops on your death or, if you have a joint annuity, on your partner or spouse's death.

For those with a very compromised life expectancy who need to turn their pension pot into cash, a drawdown fund could be a better option than an enhanced annuity. This is particularly true if you have beneficiaries you'd like to leave your pension cash to.
However, its impossible to say which would be the best option for you without knowing your circumstances. That's why it's so vital to get the professional opinion of an expert. The team here at Drewberry is here to help you make such a big decision.
Peter Banks
Wealth & Investments Expert at Drewberry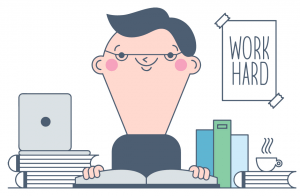 Expert Advice on finding the best Enhanced Annuity
Most people have saved for many years into their pension fund. Choosing between drawdown and an annuity is a big financial decision. That's why it's a good idea to give yourself time to think about what is available so that you make the best decision for you.

Your adviser will help familiarise you with your options for an income in retirement and guide you through the process. They can help you compare annuity quotes across the market to get you the best deal. Speak to an expert today on 02084327333 to discuss your retirement needs.
Neil Adams
Pension Adviser at Drewberry
Compare Top 10 Annuity Rates

Takes approx. 60 seconds
Frequently Asked Pensions Advice Questions
I'm approaching retirement and have built up a defined contribution pension pot over my working...
I've heard about final salary pensions and they seem to be the best pensions on the market. Could...
A friend told me I should think about 'income drawdown' now that I'm in my late 50s....
Someone told me I should consider consolidating my pensions because it makes it cheaper. What is pension...
Other Popular Articles

Your 2019 guide to finding the best UK pension to save for your retirement. Read about the different types of pension and compare top 7 UK pension providers to...


A series of pension calculators to help you determine whether


Read our 2019 Best Drawdown Pension Guide, get advice on your retirement options and use our pension drawdown calculator to find out how much retirement income you could have...

Read our 2019 Good Pension Pot Guide, find out how much you need in your pension to have a comfortable retirement. Use our pension calculator to see how much...