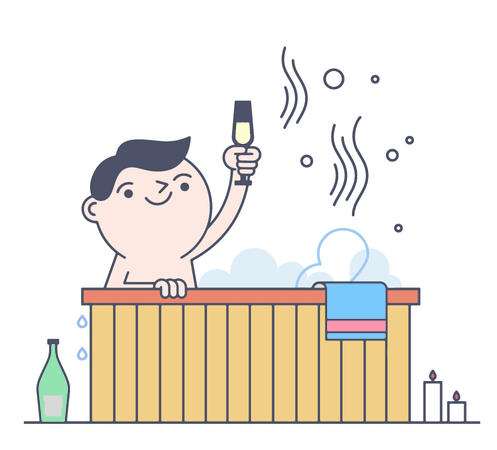 Should I Cash in my Pension?
You get access to your retirement savings from the age of 55, which means it's technically possible to cash in a defined contribution pension pot and take the entire balance as a lump sum at any time after your 55th birthday. However, not all schemes allow this and you might have to transfer to another scheme that will.
55 is well before your state retirement age, so if you cash in your pension savings at 55 you're effectively releasing your pension early, before the government views you as an official retiree.
The idea of making a withdrawal from your pension might seen appealing, but you could face a significant and unexpected tax bill. Releasing your pension and taking a lump sum could also leave with little or no retirement income for your old age.
Cashing in your pension is not a decision you should take lightly. You should get pensions advice and financial advice before you act.
 This Guide

Written by:
Michael Englefield
Content Manager at Drewberry
Can you cash in your pension if you're under 55?
No, you can't usually cash in your pension before the age of 55 unless there are exceptional circumstances.
Some people who joined pension schemes before 6 April 2006 could have the right under their scheme's rules to take their pension before the age of 55 – check with your provider if you think this might apply to you.
Ill health and cashing in pensions for early retirement
You might also be able to cash in your pension plan if you're forced to retire early due to ill health.
Assuming you meet your scheme's definition of ill health – usually that your health prevents you from working entirely or seriously inhibits your earning capacity – you may be able to take your retirement benefits early. Your scheme might even pay you an ill health pension.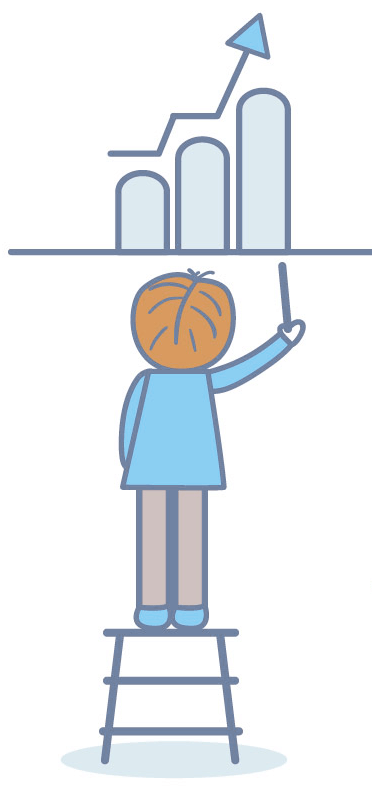 If you've been diagnosed with a terminal illness and given less than a year to live, the rules are slightly different. Providing you're under 75 and haven't breached the 2016/17 £1 million pension lifetime allowance, you may be able to cash in your entire pension pot tax-free.
If you're over 75, you could get access to your entire pension pot at a tax rate of 45%.
Beware pension liberation scams
The new pension freedoms allowed more direct access to your pension pot and provided more choice for your retirement income. However, fraudsters have exploited the public's awareness of the new pension freedom rules. People have been targeted with cold calls and emails, promising to use non-existent loopholes to release or unlock their pensions before the age of 55.

It is important to know that unless you've been diagnosed as terminally ill, it's never possible to release your pension before the age of 55 without facing a stiff penalty. Make sure you don't fall for the fraudsters.
Neil Adams
Pension Specialist at Drewberry
If you're over 55, you're allowed to take a 25% lump sum out of your pension tax-free. If you're under 55, attempting to take any amount out of your pension, unless there are exceptional circumstances, will incur a hefty 55% tax charge on the sum. HMRC will class it as an 'unauthorised payment'. The so-called pension liberators may also charge a steep fee for their services, seriously denting the total value of your retirement pot.
Need Help? Start Live Chat with our Experts

Neil
Pensions Advice

Robert
Income Protection
Can I cash out my defined benefit pension?
You can't usually cash in your final salary or defined benefit (DB) pension in the same way you can for a money purchase scheme. To do so, your pension provisions must be worth less than £30,000. This is known as a 'trivial commutation' lump sum and the first 25% is tax-free, providing you meet strict conditions.
The trustees may not allow you access to the pension fund to do so, however. Moreover, while those with money purchase schemes can access their savings from 55, the rules of many final salary schemes mean it could be harder for members of a defined contribution pension plan to do so.
However, if you do want to pursue this route, you may want to consider getting pension transfer advice to see if transferring your final salary pension to a money purchase scheme is right for you.
You should be aware that by transferring from a defined benefit scheme to a defined contribution scheme means you are essentially giving up the right to an income for life from the scheme you're leaving. However, transfer values are high at the moment, so it's well worth discussing the issue with an adviser to see if it could benefit you.
HMRC's tax rules for cashing in a pension
If you do decide to cash in your pension for a lump sum, only the first 25% will be tax-free. The rest of the money you withdraw will be taxed as income at your marginal rate of income tax during the tax year you make the withdrawal.
That means if you have significant pension savings, you could end up paying a higher rate of tax on the sum that you've taken. In the table below, imagine you have a pension pot of £50,000 and you want to take the entirety as a cash lump sum, but you're still working and earning £30,000 per year.
Tax due on a £50,000 pension lump sum and a £30,000 salary

Pension pot

£50,000
– £12,500 (25% tax-free lump sum)
= £37,500

Employment income

£30,000
– £11,000 (2016/17 personal allowance)
= £19,000

Total taxable income

£37,500 (Taxable pension income)
+ £19,000 (Taxable employment income)
= £56,500

Tax due

£6,400 (20% income tax on income up to £32,000)
+ £9,800 (40% income tax on remaining £24,500) 

Total tax bill of £16,200
By taking the entire £50,000 pension pot in one cash lump sum, this individual has pushed themselves into the higher tax bracket and is therefore required to pay 40% tax on some of their earnings that year.
You can avoid being hit such a bill by spreading your withdrawals over a period of several years rather than taking it out in one big lump sum.
A further benefit of taking a series of smaller lump sums rather than cashing in the entire pot at once is that 25% of each withdrawal you make will be tax-free and the remainder will be taxed as income.
Start your journey today...
Find out how a Drewberry financial adviser can help you reach your destination by making the most of your finances.
Call us on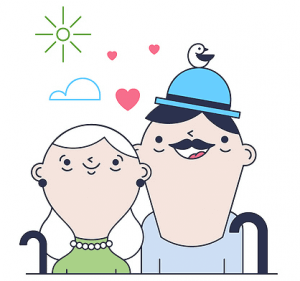 Funding retirement after cashing in your pension
If you're considering cashing in your pension, it's not just tax you need to think about. It's important to consider how you'll fund your retirement if you take your pension pot now as one cash lump sum.
Bear in mind that you might spend thirty or more years in retirement, so you'll need to make sure you have funds available to cover your living costs.
Cashing in your retirement savings will reduce the pension you have left for going into drawdown or buying an annuity, so always seek financial advice before you act and think carefully about how you much money you'll need for the rest of your life.
Don't assume that you can spend your pension cash and then rely on the state to look after you. The maximum state pension for a single person retiring on or after April 6 2016 is currently £155.65 a week (for the tax year 2016/17). That's only if you've made a full 35 years of qualifying National Insurance contributions; you might get less depending on your work history.
In total, the state pension is worth £8,093.80 per year in 2016/17. Although current 'triple lock' legislation means it will rise by the higher of growth in average earnings, inflation measured by the Consumer Prices Index or 2.5% going forward, it's hardly enough to enjoy a comfortable retirement once you've deducted all your living expenses such as food, mortgage and energy costs.
If you do decide to take your whole pension as a lump sum, you can't then change your mind. It could also reduce any entitlement you have to benefits, or any help you get in future, for example with long-term care costs.

"According to the Office for National Statistics, people aged 55 today will on average live to their mid-to-late 80s. About one in every 10 men and one in every five women will live until they are 100.
"That means that when you're considering taking your entire pension as a cash lump sum at age 55, you could only be just over halfway through your life. You should consider how you'll manage financially if you were to survive for another 45 years after withdrawing your pension cash."
Neil Adams
Pension Specialist at Drewberry
Download our latest FREE e-Guides
The Drewberry 'Making Sense' guides are here to cut through the jargon so you can understand how to make the most of your wealth.
Download our series of guides for help making the right decisions for your financial future.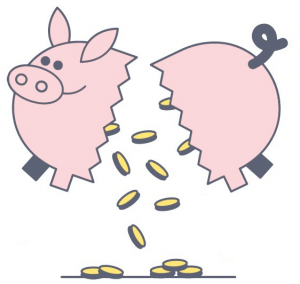 Using a cash lump sum from your pension
If you do decide to cash in a pension, make sure you think carefully about what you'll do with the lump sum. Having the cash suddenly at hand might mean it's tempting to spend it on home improvements or a holiday, but remember that for every pound of your pension you spend today, you'll have less to live on in your old age.
In a pension, your cash can continue growing tax free. You can also continue adding to it and getting income tax relief for doing so.
If you decide to cash in your pension and put it into a savings account, for instance, current record low interest rates mean it's unlikely you'll see much of a return. The spending power of the lump sum could gradually be eroded by inflation and there's no tax relief on contributions to a savings account.
Leaving money in your pension means it will continue to grow tax-efficiently and won't form part of your estate for inheritance tax purposes. The longer you leave your pension savings invested, the greater the income you could achieve when you eventually decide to take it.
Cashing in your pension to pay off debts, a mortgage or buy a house
You might be tempted to cash in your pension in order to pay off any debts you have, such as your mortgage, personal loans or credit cards.
However, your pension is there to fund your retirement, so although paying off your debts might give you peace of mind now, you must be certain that you are left with sufficient funds for you to live off in later life.
It's worth bearing in mind too that thanks to low interest rates, mortgage costs are lower than they've ever been, so you may be better off leaving your money invested rather than paying off the mortgage.
Some parents may also see their pension fund as a way to help get their children on the property ladder. Once again, you have to consider that although that might feel good today, it won't provide you with an income when you're older.
Cashing in your pension to buy a buy-to-let
Similarly, some are considering using pension funds to purchase buy-to-let properties. While you might feel comfortable being a landlord at age 55, will the same be true at 75? Or 85? You might then want to sell a buy-to-let property in the future and the price you'll get will be determined by the market at the time you want to sell. You may also have to pay capital gains tax on the proceeds of the sale.
If you are making plans for cashing in your pension, you should consider talking through your options with an adviser first, who can recommend the best options for you.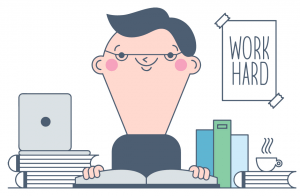 Advice on cashing in your pension
If you're considering cashing in your pension and taking all/some of your pot as a lump sum, getting advice is very important. Our team of specialist pensions and financial advisers are available to talk through your specific situation with you. Just drop them an email at wealth@drewberry.co.uk or give us a call on 0208 432 7333.
Start your journey today...
Find out how a Drewberry financial adviser can help you reach your destination by making the most of your finances.
Call us on
Other Popular Articles

Your 2019 guide to finding the best UK pension to save for your retirement. Read about the different types of pension and compare top 7 UK pension providers to...


A series of pension calculators to help you determine whether


Read our 2019 Best Drawdown Pension Guide, get advice on your retirement options and use our pension drawdown calculator to find out how much retirement income you could have...

Read our 2019 Good Pension Pot Guide, find out how much you need in your pension to have a comfortable retirement. Use our pension calculator to see how much...