Pension transfer advice unearths buried treasure for leading lawyer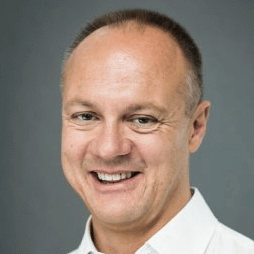 Steven's Story…
Steven is a successful corporate lawyer who lives with his wife Helen and their six-year old daughter Clara in Burgess Hill, West Sussex.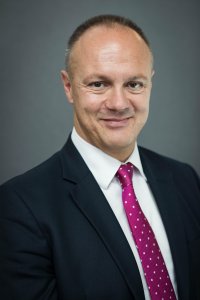 He also has a 17-year old son, Guy, who's at sixth form college.
After qualifying in 1992, Steven spent the next nine years working as a full-time in-house legal counsel, eventually becoming the UK Head of Legal for Ericsson.
In 2001, he took the unusual decision to become self-employed and set up his own business, providing legal advice to corporate clients on a consultancy basis, rather than working full-time for one company.
Since then, he says, he's hardly looked back.
Running his own company has enabled Steven to work for a wide variety of corporate clients. However, he's quick to admit that his busy and dynamic working life, coupled with a painful separation in 2005, meant that he'd simply lost track of his pension arrangements.

Don't miss boat, why regular pension reviews are important…
"Despite earning a good living since I graduated, I'd never really taken the time to properly plan for the future," says Steven.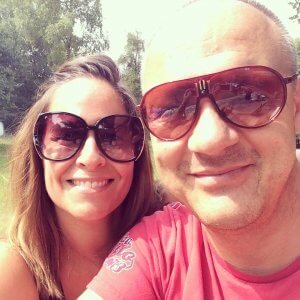 "It's difficult to think about pensions when you're a young man as it seems so far away.
Navigating pensions felt impossible…
"Years ago, it also felt impossible to navigate the pensions market as the rules seemed to be constantly changing. I was also a bit suspicious of pensions in general thanks to the 'bad press' I'd seen over the years," he admits.
"I had much more faith in 'bricks and mortar'," he says, "which is why I invested in a buy-to-let property in recent years.
Speaking to an expert pension adviser
"Even so, I started to think that perhaps I should consider a permanent position with a company, as it would provide more security and a well-defined pension plan. My thoughts changed after I talked to Drewberry," he says.
"Being self-employed I needed to find proper income protection insurance. An online search led to Drewberry who are based just down the road from me, in Brighton."
"My adviser did a fantastic job on the insurance and after my cover was in place they suggested that I talk through my pension arrangements with one of their expert team. It turned out to be one of the most worthwhile conversations I've ever had," says Steve.
Start your journey today...
Find out how a Drewberry financial adviser can help you reach your destination by making the most of your finances.
Call us on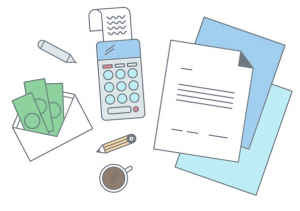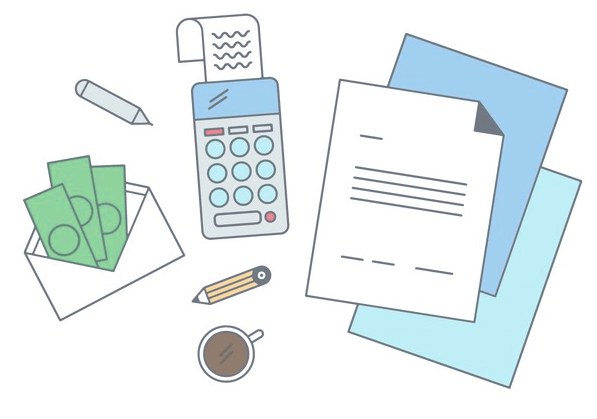 Sitting on a pensions gold mine
"I was put in contact with Neil Adams, who helped me to systematically track down the various pension schemes I'd belonged to down the years," says Steven.
Reviewing my many pensions…
"It turns out the situation wasn't nearly as bad as I'd thought. Initially, we found seven different pension schemes that I'd contributed to over the years!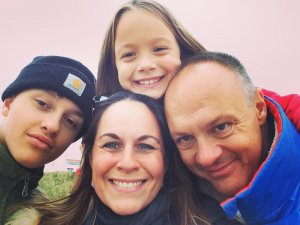 "These included two money purchase plans with Standard Life, a final salary arrangement with Ericsson and an old AVC with some guaranteed benefits attached," he says.
"I was delighted to learn that my Ericsson pension was a final salary scheme and that its transfer value was well over £100k.
"Drewberry's pension transfer advice included generating valuations for each contract and advised me on the best course of action for each, we decided to leave my Ericsson pension and my AVC where they were as they'll provide a guaranteed income in the future.
"Drewberry then arranged to transfer my money purchase contracts into a new, low-cost contract with Old Mutual."
"Having sorted through and consolidated my pensions where possible, I now had my first true pension 'pot'. The charges I was paying were reduced and it gave me the chance to properly diversify my portfolio across a range of different asset classes."
Red letter day, my eighth pension pot
"Late in the process I received a letter from Standard Life. It turned out to be a third Standard Life pension worth £24,000, one that I had lost track of. This was a real bonus and pension number eight," he says.
"All three Standard Life contracts had different charges and different investment options, so it made sense to transfer them and three of my other pensions into one cheaper contract that offers a great range of funds.
Having consolidated my pensions I now feel in control again…
"I can now access my portfolio online at any time and adjust the portfolio with a few clicks of the mouse. I feel a lot better about my long-term financial future now that I can see all these years of savings added together," he says.
As Steven explains, discovering that his pension arrangements are in far better shape than he thought has given his career plans a new lease of life.
"I suddenly feel in control of my own financial destiny," he says. "For one thing, I no longer need to change my employment – I can continue to work for myself," he says, "meanwhile my wife is starting to return to her career as an opera singer, so in some ways it feels like a new beginning for us both."
In control of my retirement planning
As Steven explains, "Previously, I was sure I would be working past age 65 but now I feel that at that point I should have options – hopefully I'll be able to mix and match work and income from my pension pot.
"I may have been 'late to the party' but I now have the power to manage my own pension and to continue funding it properly," he says.
Making regular pension contributions
"I'm now putting a good sum every month into a range of funds in my new Old Mutual plan. As I'm eligible, I'm also contributing additional money every month into the low-cost scheme offered by my current employer. They also provide a contribution, which all helps.
 "This is especially appealing as it's a way for me to claim back a good deal of the personal allowance that I now lose because my adjusted net income is painfully close to the new threshold," says Steven.
The last piece of the retirement puzzle
"I still have some work to do to build up the retirement nest egg I want and this includes buying another buy-to-let property in the next six months or so," says Steven, "but I'm no longer putting all my eggs in this basket.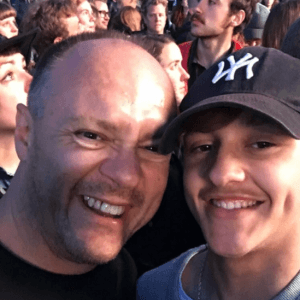 Don't bury your head in the sand, regular pension advice is vital…
"I think there are a lot of people like me out there," Steven concludes, "hard working people who are well organised in their professional lives but who, for one reason or another, never really got to grips with all their pensions.
"For me, my pension was the final piece of the jigsaw I needed to sort out and Drewberry were there to help me do it.
"Most working people still have time to make something worthwhile out of their pension," says Steven, "the important thing is not to bury your head in the sand until it's too late."

Written by:
Stephen Moore
Similar Posts