IT Contractor Gary Gets Holistic Advice on Pension Wealth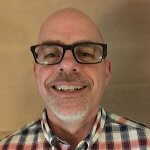 Gary's Story…
Gary, from Gravesend, Kent, came to Drewberry Insurance via a Google search looking for Life Insurance.
As part of our commitment to providing holistic financial advice, Gary's Life Insurance adviser discussed with him the benefits of receiving financial advice from the team at Drewberry Wealth.
"After being made redundant aged 53, I set myself up as the director of my own IT contracting company," says Gary, who is currently under contract with a firm based in Dartford.
Help with the cons of contracting…
Drewberry deals with many contractors working through their own limited company, both on the insurance and wealth sides of the business, as individuals look to replicate the benefits they are no longer receiving following their switch from an employed role. This includes Life Insurance and setting up contractor pensions.

As well as setting up new pensions, Drewberry Wealth will also examine contractors' existing pensions left over from previous employed roles, advising which ones may be worth continuing to contribute to and which ones might make more sense consolidating. This is where I started with my review of Gary's circumstances.
Neil Adams
Pensions & Investments Expert at Drewberry
For Pensions, Two's Company
"When I came to Drewberry, I had two major pension assets," explains Gary. "The first was a deferred final salary scheme from the position I'd been made redundant from. The other was a private pension."
Although Gary already had an adviser who was providing him with advice on his private pension and other investments, he wasn't entirely satisfied with the service he was receiving.
He felt that they were more interested in the assets he had under management than him as a person, something that played a big part in his decision to appoint Neil Adams, the adviser he was put in touch with at Drewberry Wealth after sorting out his Life Insurance.
DIY Investing becomes "Mind-blowing" not knowing what to do…
"I wasn't happy with what I was getting from my adviser, so I'd already started investing on my own through my pension and my ISA. However, it got to the point that I was spending so much time looking at various websites and reading up on advisers' opinions on where I should be putting my cash that it all became mind-blowing."
That's where Neil's knowledge and experience was able to put Gary's mind at rest.
"After a conversation with Neil, I felt like he knew exactly what he was talking about, so I had the confidence to move my private pension from Fidelity to Old Mutual Wealth, where Neil could manage it," says Gary.

Samantha was very friendly but professional and happily gave me time to think through my options and to go away and think about the protection I needed without hassling me for an answer.
Tim Minor
23/08/2019
Working with Drewberry Means No Worries
"Now I don't have to worry so much about my pension because it's in the hands of a professional. I'm at an age where I want to preserve the money I've got because I'm getting close to retirement, which means investing it or having it invested for me wisely."

We've got the in-house expertise at Drewberry to deal with both final salary and money purchase schemes. This allowed me this allowed me to look at Gary's pension savings in the round, examining them holistically to give a better picture of where he was at the time and where he could be in the future.
Neil Adams
Pensions & Investments Expert at Drewberry
"We didn't initially transfer my deferred final salary scheme, leaving it with Reuters," says Gary. "That was because the benefits at the time were looking good."
"However, as time goes by and with the transfer market being what it is currently, Neil and I periodically review the situation with my final salary scheme to see whether it would make sense to do a final salary transfer and move it to drawdown."
Spreading the Wealth by Referring Friends and Family
"When I first looked up Neil after being told I'd be put in touch with him, it was great to see reviews on the website from other clients who had used him in the past," remembers Gary. "That's why, given the help Neil has offered me, I was happy to do this testimonial to support what Drewberry do."
Gary was so happy with the service he received from Neil and Drewberry that he's even recommended Neil to his brother. "I'm the older brother, so where I lead Mark follows," jokes Gary.
"At the end of the day, people are always reading horror stories in the newspapers about bad advice and bad advisers, so it's nice to be able to give a personal recommendation about someone I trust to other people in need of advice."

Written by:
Michael Englefield
Similar Posts