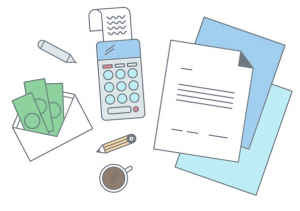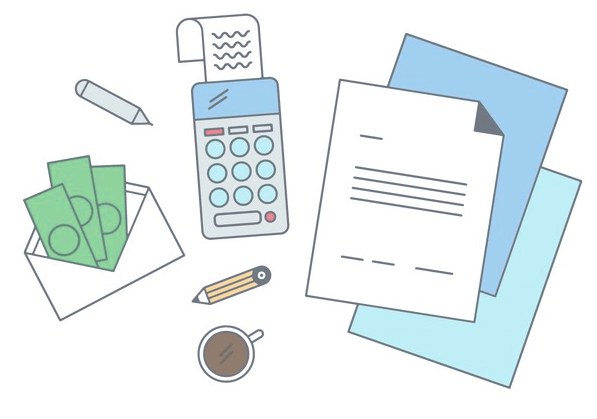 Pension Sharing Order on Divorce
Will your husband/wife get a share of your pension if you get divorced? The answer is often yes, because pensions are usually considered matrimonial assets.
However, handling pensions during a divorce or dissolution of a civil partnership can be tricky. How a pension is split on divorce will depend largely on the circumstances of the two separating parties and the method chosen for dividing the pension.
The newest way to share your pension in a divorce is a pension sharing order, which provides the cleanest break between the separating spouses or civil partners.
 This Guide

Written by:
Michael Englefield
Content Manager at Drewberry
Is my husband/wife entitled to a share of my pension during our divorce?
Broadly speaking yes, although sharing a pension on divorce is a complex area, especially if the divorce is acrimonious.
When it comes to the tricky process of dividing pensions between separating partners, the circumstances of the individual case and what the two parties agree to within that case are paramount, so there's no clear-cut answer.
Each party should take professional advice from a divorce solicitor on top of financial advice, especially when there's a pension involved.
If your pension assets are likely to become part of your divorce, always seek legal advice from a divorce solicitor (who in turn may seek guidance from a pension adviser or actuary). Each party should also get financial advice to make sure they fully understand the process and issues involved.
How are pensions shared on divorce?
The rules can be slightly different depending on where in the UK the spouses normally live because of the devolution of powers to the parliaments of Wales, Northern Ireland and Scotland.

When it comes to divorce, the legislation in England and Wales and Northern Ireland doesn't separate the assets built up by the two parties into pre-marital and post-marital assets.
That means all assets – including pension assets – up to the date of the separation are taken into account, even those accumulated before the marriage. In Scotland, however, only assets built up during the marriage are used.
Neil Adams
Pension Specialist at Drewberry
Sharing a pension needs a court order
Assuming the divorce is amicable and both parties are in agreement, it's technically possible to get divorced and divide all other matrimonial assets without involving the courts. However, the exception to this rule is where a pension must be split during the divorce process.
Given that a pension fund is only designed to pay one person – namely the person saving for a pension – changing this to split a pension between two divorcing parties requires a court order. One such option being a pension sharing order.
How much of my spouses pension will I get from a divorce?
It's not easy to offer a definitive answer as to how much each party will get, as it will depend on their individual circumstances. This said, the courts may be more likely to agree to split a pension if there's a sizeable difference between the pension savings of the two parties.
On the other hand, the courts may even decide that dividing pensions is unnecessary if each party has similar pension provisions in their own name.

Note that if the couple decides to offset the pension with other matrimonial assets – e.g. one party keeps a £200,000 pension pot and the other gets a £200,000 property – this does not require a court order as the pension remains in tact.
However, there are a number of problems with offsetting, including that it's difficult to gauge a future pension benefit from a fund and align this with the value of other assets, such as property, today. Pension sharing orders were brought in partly to address the inadequacies of offsetting, which was the only way of splitting pensions until 1995.
Peter Banks
Wealth & Investments Specialist at Drewberry
Sharing a final salary pensions on divorce
The already-complicated area of dividing pensions for a divorce can become even more thorny when a defined benefit pension scheme is thrown into the mix. Splitting a final salary pension if you're getting divorced will require additional analysis and expertise.
Unlike a defined contribution pension, there's no big pot of pension cash with your name on in a final salary scheme. Instead, a final salary scheme is essentially just a promise from your employer to pay you a pension, with the money you'll receive not being tied to investment returns or annuity rates.
How much of my partners final salary pension will I get on divorce?
As the name implies, how much you'll get from a final salary scheme is sometimes linked to your salary are retirement, as well as how long you spend with an employer. This could be impossible to determine, especially if the couple is young.
Splitting a final salary pension during a divorce can be costly because of the additional work involved. One option is to transfer out of the defined benefit pension, effectively turning it into a big pot of pension cash to divide between the parties.
However, the half of the couple with the final salary pension must carefully consider the financial ramifications of transferring out of the defined benefit scheme to split the pension entitlement with their spouse. Doing so essentially means giving up a retirement income for life.
Ask yourself this question: 'If you weren't going through a divorce, would you still be transferring out of your defined benefit scheme'? If the answer is 'No', then proceed with caution and only transfer out if you have no other options available to you.
Need Help? Start Live Chat with our Experts

Neil
Pensions Advice

Robert
Income Protection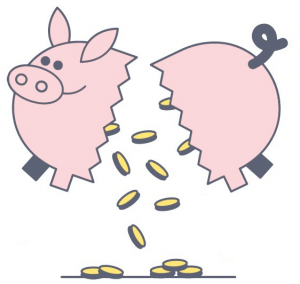 How does a pension sharing order work?
The Welfare Reform and Pensions Act 1999 introduced a new option for sharing a pension during a divorce: pension sharing orders.
Pension sharing orders were introduced as an alternative to the two previous methods of pension division, neither of which offered a particularly satisfactory outcome.

Pension offsetting (outlined above) is the oldest option. The other, introduced in 1995, is pension earmarking, more recently known as pension attachment orders, where a proportion of one spouse's pension is 'earmarked' and turned over to the other when the spouse with the pension retires and begins taking their pension.
A pension sharing order offers a far cleaner break than either of the previous two methods. This involves the court dividing a pension completely and was introduced largely to address the issues that arose with offsetting and earmarking.
Valuing a pension for getting a pension sharing order
If a court hands down a pension sharing order as part of the divorce process, all pension benefits are calculated as a 'capital value'. For money purchase arrangements this is simply the transfer value of the scheme. For final salary schemes, the cash equivalent transfer value (CETV) is used, which usually has to be requested from the pension provider.
Pension sharing orders: Receiving pension credits
The first method of splitting a pension using a pension sharing order involves the use of 'pension credits'.
The spouse with the pension retains the proportion allocated to them by the courts, with the remainder being transformed into pension credits for the other spouse, who then takes that credit and invests it into a pension scheme of their own.
In most cases, the only option on the table will be an external transfer, with the pension credits payable to a scheme nominated by the ex-spouse outside of the member's own pension plan.
Pension sharing orders: Shadow membership
A less common option is 'shadow membership'. It usually applies to some defined benefit schemes which, as mentioned above, can be tricky pension plans to split during a divorce. Shadow membership sees the ex-spouse receiving a pension based on the member's entitlement.
So if an ex-husband was due a pension of £20,000 per annum and the court made a pension sharing order dictating his ex-wife should receive 50% of this, the ex-husband's benefit from the scheme falls to £10,000 per annum, while the wife receives a credit in her husband's name for a pension benefit of £10,000 per year.
Start your journey today...
Find out how a Drewberry financial adviser can help you reach your destination by making the most of your finances.
Call us on
Do pension sharing orders apply to the state pension?
Some elements of the state pension may also be split in a divorce. Any additional state pension benefits, such as SERPS or the second state pension (S2P) can be split on divorce or dissolution of a civil partnership through a pension sharing order.
The following pension arrangements can be shared in a divorce:
State earning related pension scheme (SERPS) and state second pension (S2P)
Pensions paid by the Pension Protection Fund and Financial Assistance Scheme (government entities designed to be the pension providers of last resort for those whose final salary schemes have gone bust).
The following types of pension can't be shared in a divorce:
Basic state pension
Graduated retirement benefit (second-tier state pension)
Widow's pension benefits from a previous marriage.
An ex-spouse or civil partner can also use their former partner's National Insurance contributions to increase their state pension for the years they were married. Both of these rights are lost when they remarry or enter a new civil partnership.
The new state pension, brought in during recent pension reforms, cannot be shared between former spouses and civil partners. This is because it is paid at a flat rate to all and is dependent on individual National Insurance contributions.
The price of divorce: How much does a pension sharing order cost?
A pension sharing order can be a pricey option, especially if there's a final salary pension scheme involved. That's because of the associated fees that are required to cover the cost of the analysis work and implement the pension sharing order, which include:
Solicitor fees
Adviser fees (and actuarial fees) for the pension calculation work
Scheme fees to implement the sharing order
Many pension schemes charge a fee to implement a pension sharing order and to administer it if both partners remain invested in the fund
Public sector defined benefit schemes will likely charge for the CETV figures, and the costs can be quite high.
The costs of implementing a pension sharing order mean that they are often really only worthwhile if the pension fund in question is of significant value.
Start your journey today...
Find out how a Drewberry financial adviser can help you reach your destination by making the most of your finances.
Call us on
What are the benefits of a pension sharing order?
The major benefit of a pension sharing order is that it provides the former spouse with a pension arrangement in their own name which they could then invest as they wished to suit their personal needs. Other benefits include:
Each party gets a decision about their own pension pot after the divorce and can make their own investment choices and decide their own level of retirement income
A pension sharing order isn't revoked on remarriage as a pension attachment order is, to it truly offers a clean break for both parties and allows them to move on with their lives.
Women can make investment decisions to plan better for the fact that they tend to live longer than men
If one half of the former couple is in poor health, a pension sharing order provides them with a separate pension pot with which to buy an enhanced annuity without affecting the other party's pension entitlement.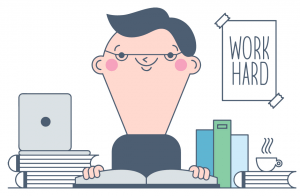 Getting advice on pensions in divorce
If you are currently in the process of getting divorced and would like to discuss your specific situation with one of our specialist pension advisers, then please email us at wealth@drewberry.co.uk. You can also give us a ring on 0208 432 7333.
Alternatively, if you are a solicitor looking for pension analysis on behalf of your client we are able to assist.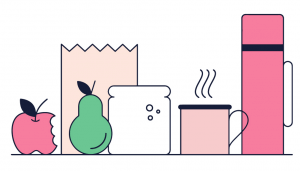 Other Pension Advice Guides
Frequently Asked Pensions Advice Questions
I know I had a pension with my first employer, but I don't know who it was with or where any of...
I've recently found out how much I have in my pension think it might be sufficient but it is very...
Back in 2013 I decided to draw down my pension to fund my retirement. However, the new income drawdown...
A few years ago I was diagnosed with coronary heart disease. As a result, I have angina and recently...
Other Popular Articles

Your 2019 guide to finding the best UK pension to save for your retirement. Read about the different types of pension and compare top 7 UK pension providers to...


A series of pension calculators to help you determine whether


Read our 2019 Best Drawdown Pension Guide, get advice on your retirement options and use our pension drawdown calculator to find out how much retirement income you could have...

Read our 2019 Good Pension Pot Guide, find out how much you need in your pension to have a comfortable retirement. Use our pension calculator to see how much...