Top 5 Pension Tips for Over 55s
If you're approaching retirement, new pension rules mean you will have a much wider range of options available when it comes to accessing and using your pension. As a result of this, there are also a lot more decisions that you need to make while you're planning for retirement.
If you're confused as to what you need to do to prepare for retirement, we're here to provide some valuable pension advice. We have put together our top 5 pension tips to help you get your pension in order as you draw closer to retirement.
What You'll Find in This Guide
If you're nearing retirement, then now is the time to start taking a serious look at your pension. There are a number of important decisions you need to make as your retirement age draws near.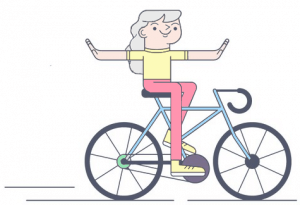 That's why we have put together five valuable pension tips to keep you on top of your pension planning. In this guide, we will address how to keep track of your pension savings, how to make them last you through your retirement, and how to keep them safe.
If you would like to learn more about protecting your retirement savings, feel free to contact our financial experts for personal pension advice.
Need Help? Start Live Chat with our Experts

Neil
Pensions Advice

Robert
Income Protection
Find Out the Value of your Pension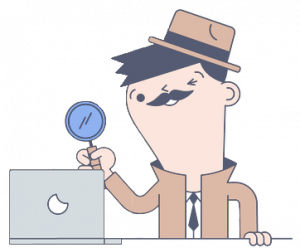 Shockingly, a recent survey by Drewberry found that more than 50% of people have no idea how much their pension pot is worth! Clearly, this puts them at risk of not being financially prepared for their retirement.
Knowing the value of your pension savings can help you determine what you do next, as you'll have a clearer idea of how much you've got to work with.
The easiest way to find out how much your pensions are worth is to dig out any old paperwork or simply call your pension company – they'll be able to tell you how much you've got stashed away.
Alternatively, you can use our Pension Pot Calculator which will give you a rough idea of how much your pension will be worth when you retire based on how much you have saved now and how much you're paying in.
If you keep an eye on the value of your pension regularly, you can make more informed pension planning decisions to prepare your pension for retirement.
Need Help Tracing Your Pension? Find Lost Pensions Now
If you've worked for a number of different companies over the years, then you might have several different workplace pensions. In which case, in order to find out your total pension savings, you will need to gather the details of each of these workplace pensions.
If you've lost track of any of your workplace pensions or you think that you have others that you've forgotten about, it's possible for you to trace your old pensions. A pension adviser will be able to trace them for you, by why not use the government's free pension tracing service instead? It doesn't cost a penny.

It's important that you keep track of your old workplace pensions, even if they seem unsubstantial. Every little bit helps when it comes to preparing for retirement.
At Drewberry, we offer a pension review service to help you put together and organise your pension provisions. Our advisers will look over your pension, as well as trace your old ones and provide expert financial advice to make sure your savings are aligned with your retirement needs.
Casey Goodwin
Client Support Specialist at Drewberry
Consider Consolidating Your Pensions
Multiple different pension pots can be difficult to keep track of and make evaluating your savings a confusing process. That's why you may want to consolidate your pensions.
Putting your pension savings all together makes it a lot easier to see exactly how much you have got, which in turn makes it easier to work out how much you need to save as you approach retirement. You can also benefit from lower platform fees by putting all of your pension savings in one place.

Before consolidating any of your pensions you should be aware of any benefits you may be giving up as well as any potential exit penalties or fees as these can make a real dent in your retirement savings.
Also, check to see if you've got a guaranteed annuity rate (GAR) on old pensions – as a result you may be entitled to an annuity rate which could be more generous than what you could buy on the open market today. If in doubt, speak to a pensions expert.
Peter Banks
Pension and Investment Expert at Drewberry
Don't Forget About Your State Pension
Even if you have saved up a private pension, most people are still entitled to the state pension as well. To find out how much you may be entitled to from your state pension, you can request a state pension statement from the official UK Government website.
In 2016/17, the typical state pension is worth £155.65 per week. However, this changes annually and you can increase the amount that you are entitled to by deferring or postponing your state pension.

Provided excellent, in-depth advice on the income protection market and researched the market thoroughly to find cover which suited my needs.
Chris Wade
18/03/2019
Calculate the Cost of Retirement
How much money will you need in retirement? Many people enter into retirement with a plan for their wealth. This may include investing in hobbies, travelling, or sharing their wealth with their friends or loved ones.


These are things that need to be considered when you're thinking about how much you need to save for your retirement. Will you be able to afford to do these things?
It's essential to know how much money you'll need as well as how much you've got in pension savings. If you're approaching retirement and it turns out your pension savings won't provide you with the income you hoped, saving more should be a priority.
How Long Will You Need Your Pension For?
According to ONS, in 2015 the average life expectancy for UK citizens was 79.1, following a steady increase over the past 30 years.
Because we are all living for longer, retirees face the challenge of having to stretch their pensions and save more to ensure that their savings will last them through their retirement.
While none of us can't say exactly how long we're going to live, it's important that you think seriously about how long you might need to rely on your pension.
Can Your Pension Pot Handle a Rainy Day?
As a result of our life expectancy increasing, retirees are now more likely to run into unexpected financial difficulties during their retirement. This could be something as small as damages around their home, or it could be as severe as a debilitating medical issue.


The British Medical Association found that although the over-65s made up just one sixth of the population, they accounted for half of all days spent in hospital beds.
Similarly, over 65s also account for over a third of all outpatient attendances, while 47% of UK citizens over 75 report a limiting long-term illness.
All of these factors make the need for long-term care more likely as the population becomes older, sicker and frailer. You may not be able to stay in your own home, so where owner-occupiers tend to believe their housing costs will be minimal in old age this may not be the case if you need to move into care.
The costs associated with the medical conditions elderly citizens develop can be large and not everyone considers unexpected increases in their cost of living when planning their pension.
That's why you may need to consider adding a little bit extra to your retirement savings in case you face such expenses in the future, covering you for more than just the basics.
Matteo Mockler
Health & Wellbeing Expert at Drewberry
How are Pensions Taxed?
Tax in particular can sneak up on you and bite a chunk out of you pension savings if you are not careful. New pension freedoms allow you to start taking money out of your defined contribution pension once you reach the age of 55.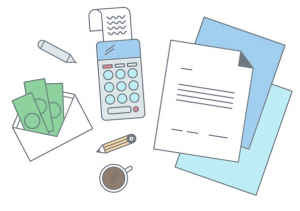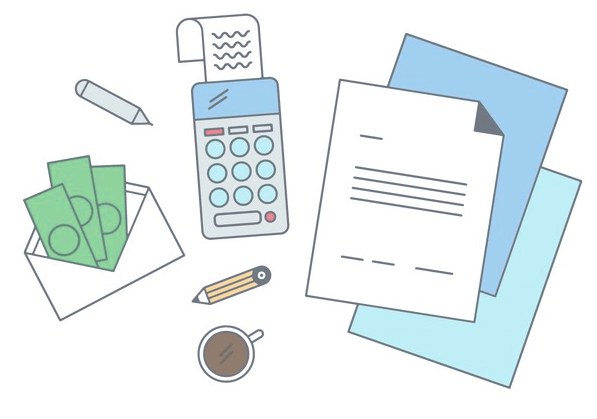 However, dipping into your pension too frequently could land you with an unexpected tax bill. That's why it's important that you understand how your pension is taxed.
When you begin withdrawing a defined contribution pension, you have the option to take 25% of your pension pot as a tax-free lump sum. 
If you're using income drawdown, once you've taken that 25%, the rest of your pension savings will be subject to tax at your marginal rate of income tax. Your marginal rate is whatever tax band you fall into after all your income, including pension withdrawals, has been factored in.
On the other hand, you can choose to draw down your pension gradually in chunks. In this case, the first 25% of each chunk will be tax-free.
Read more about the taxation of income drawdown here >>
Lifetime allowance charge
If you have a sizeable pension, there is a chance that you will breach the Lifetime Allowance, which limits how much you can receive from your pension without paying additional tax. If you exceed this set amount, then your pension will be subject to a Lifetime Allowance Charge.
During the 2016/17 tax year, the Pension Lifetime Allowance stands at £1 million, but from 2018 this will rise and fall in line with inflation. If you have already breached the Lifetime Allowance or you are concerned you are getting close you should really speak to a financial adviser to ensure you are doing what you can to manage this potential tax charge. Please do not hesitate to call us on 02084327333 or email help@drewberry.co.uk
Download our latest FREE e-Guides
Drewberry's e-Guides are here to cut through the jargon so you can understand how to make the most of your wealth.
Download our series of guides for help making the right decisions for your financial future.
How Will You Take Your Pension?
Is Pension Income Drawdown Right for You?
Thanks to new pension freedoms introduced in 2015, flexi-access drawdown is now an option for all pensioners. Here your pension can remain invested after you retire and therefore has the potential for investment growth. This is compared to an annuity, most of which aren't linked to investment performance.
While annuities provide valuable peace of mind that you won't outlive your savings, in a low interest rate environment some view these as poor value for money.
However, before you jump into a decision, it is important that you are aware of the risks of investing your pension. While it is possible to reap rewards from pension drawdown, you will be taking on the risks of investing and there is a chance that your drawdown fund will run out if you withdraw too often or too much.
Unlike annuities, which require little effort in terms of management, drawing down your pension requires you to keep an eye on funds in order to ensure your pension doesn't run out. You'll need to make smart investment decisions and monitor your drawdown fund carefully.
Should You Choose an Annuity?
If you are not one to feel comfortable with taking on the investment risk yourself with income drawdown, then you may want to consider an annuity pension.
An retirement annuity involves a contract between you and an insurance company for you to receive regular income until your death in exchange for your retirement savings.
Your retirement savings will never be at risk with most annuities (the exception is if you choose an investment-linked annuity, and even these have minimum income guarantees). You also may be able to get an enhanced annuity if you're in poor health or a smoker, increasing your pension income.
You cannot change your mind after purchasing an annuity. They are a life-long commitment and cannot be altered or swapped, and this inflexibility is one of the reasons why annuities have not always had a good reputation.
With increased lifespans, poor investment returns, ultra-low interest rates and, more recently, uncertainty surrounding Brexit, annuity rates have been cut drastically over the past few years.

Choosing between annuity or drawdown is a big decision, so take your time to think about it and consider speaking to a professional pension adviser. Remember, an annuity is an irreversible decision in most cases, so you need to be certain is the best pension for you.
Neil Adams
Pension & Investment Specialist at Drewberry
Pension Income Drawdown Calculator
When will your income drawdown pension run out? Enter the anticipated size of your pension pot at retirement and follow these easy steps to calculate how long your pension will last. You'll receive our FREE Income Drawdown Downloadable Guide.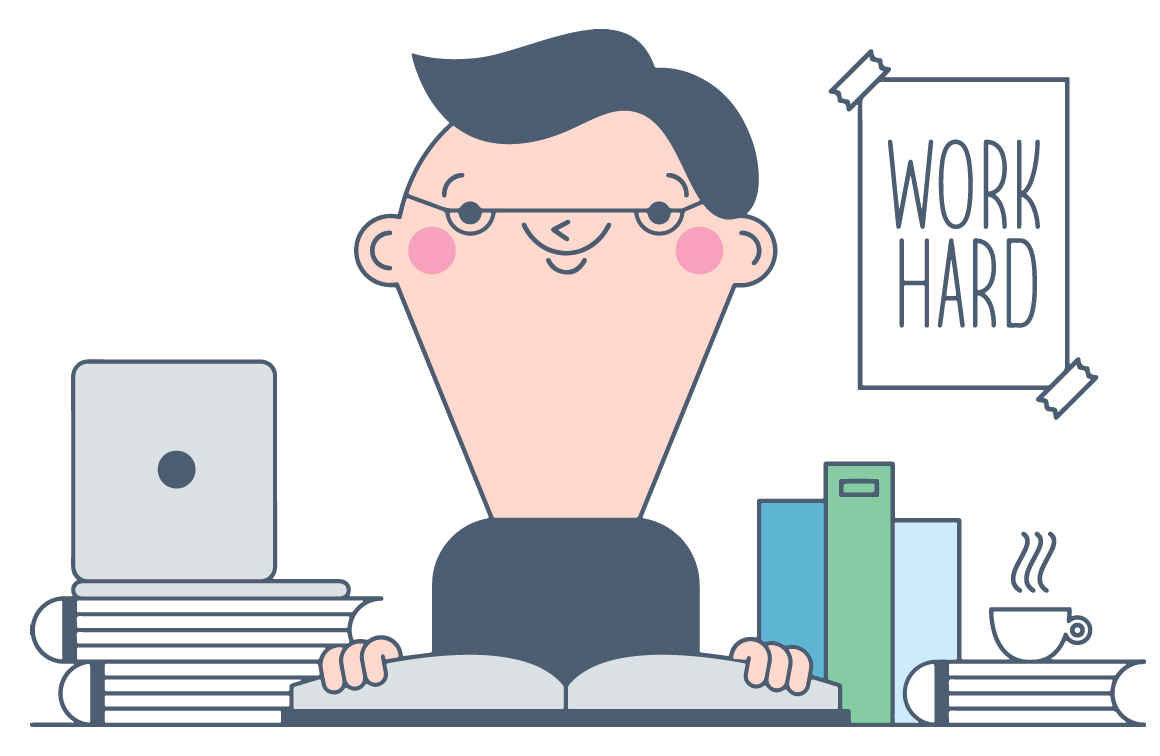 Your Income Drawdown Results
Pension Drawdown Overview
| | | | | | |
| --- | --- | --- | --- | --- | --- |
| Conservative Growth Rate | 2% | | | | |
| Expected Growth Rate | 4% | | | | |
| Accelerated Growth Rate | 6% | | | | |
*The inflation proofed income you will require when you reach your retirement
(1) Our drawdown calculator is limited to 115 years old and at this age you will still have funds available. It is important to bear in mind that if your pension fund grows to exceed the Lifetime Allowance of £1 million you may be liable for a lifetime allowance tax charge. Call us on 02084327334 to speak with one of our financial advisers to discuss how you could mitigate this liability.
Introduction to Financial Planning [VIDEO]

These calculators help but sometimes it doesn't beat talking to a human. If you need any support please do not hesitate to pop us a call on 02084327334.

Neil Adams
Head of Pensions Advice at Drewberry
Add to and Grow Your Pension Pot
In the Drewberry 2017 Wealth & Protection Survey, it was found that 1 in 3 people contribute less than 5% of their income to their pension and 1 in 10 don't contribute anything at all.
21.9% of Britons in the Drewberry survey had a pension worth less than £10,000, which has little chance of sustaining a retiree for very long.
That's why you should regularly check up on your pension savings and increase contributions if you need to.
Make the Most of Pension Tax Relief
If you want to narrow down the cost of putting together a pension, take advantage of pension tax relief when possible. With each contribution you make to your pension savings, you will automatically receive basic rate tax relief, which typically stands at 20%. This means that if you add £80 to your pension savings, HMRC will add another £20.
If you are a higher rate taxpayer, you will receive tax relief at a rate of 40% and if you are an additional rate taxpayer will receive tax relief at a rate of 45%.
However, you will not receive the money automatically, like a basic rate taxpayer would. Instead, you will have to reclaim it yourself using a self-assessment tax form. Don't forget to do this – after all, it's your cash!
You can use our Pension Tax Relief Calculator to find out for yourself how much pension tax relief you can receive and speak to our experts for tax related pension advice.
Consider Postponing Your Retirement
By staying in employment for a while longer, you can continue to add to your pension savings as well as reduce the time that you need to use your pension savings.
Once you've retired and start drawing on your pension, you have a £4,000 upper limit on the amount you can pay into your pension each year and still receive tax relief. This is known as the money purchase annual allowance.
This means you can pay less into your pension after retiring, so it may make sense to stay in work for a little longer to maximise the time you're contributing to your pension and therefore retire with the largest pension pot possible.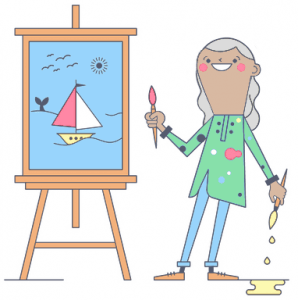 You can also stretch your retirement funds by deferring your state pension. By not claiming your state pension when you reach your retirement age, you can earn higher weekly payments when you do decide to claim it.
The boost your pension will receive by deferring it depends on the year in which you reached retirement age.
If you reached retirement age before April 2016, you can receive a pension increase of 1% for every 5 weeks you defer.
If you reached retirement age after April 2016, you will receive an increase for every 9 weeks that you defer.

You cannot defer your state pension to increase your weekly payments if you are receiving certain benefits, such as Employment and Support Allowance or Income Support. Accepting higher weekly benefits may also reduce the amount that you get from these benefits.
That's why you should speak to an expert financial adviser to find out whether deferring your pension is the right decision for you.
Neil Adams
Pension and Investment Specialist at Drewberry
Your decision to defer will depend on a number of factors. If you have a private or workplace pension to provide retirement income, then deferring your state pension may be a good idea.
However, these benefits may be too small to make an impact at first. You may need to defer your pension for at least 10 years in order to see any sort of significant increase. So, if you are not in great health and do not have any other reliable source of income during your retirement, then deferring your pension may not be right for you.
To find out whether you should defer your state pension, speak to our expert financial advisers today for personal pension advice specific to you and your needs.
Start your journey today...
Find out how a Drewberry financial adviser can help you reach your destination by making the most of your finances.
Call us on
Beware of Pension Scams and Bad Investments
While the new pension freedoms give you much greater control over your retirement savings, they also create plenty of opportunities for fraudsters to try to part you from your cash. You may be offered investment opportunities, free pension reviews, or be contacted by someone claiming to be from the government.
Scams come in all shapes and sizes, which is why you need to be careful with your pensions and take care that your savings don't fall into the wrong hands.
Look out for the following signs of a pension scam: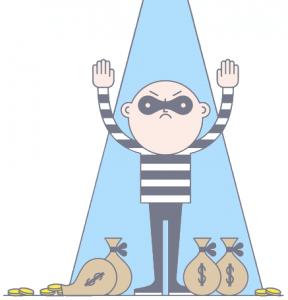 Scammers tend to offer what they'll call "low risk high reward investment opportunities" with "guaranteed returns" which often seem too good to be true. That's because they are!
Be wary if you are contacted by a cold caller with an investment opportunity. The UK government has banned pension callers asking for people to invest their pensions due to the number of cold callers scamming people out of their pension savings.
Scammers will often try to rush you through a decision to prevent you from thinking too deeply about the offer. That's why fraudsters often place a time limit on their offer or pressure you into making a fast decision with persistent calls and emails.
If you can't find any information on the company that have contacted you (including their website, contact information, address, or any media coverage or reviews of the company) then they might not be a legitimate company.
If you're in any doubt that an investment could be a scam, check with the city regulator the Financial Conduct Authority to see if the company contacting you is legitimate.
The FCA register of legitimate companies is a list of all of the companies that comply with FCA regulations and you can use it to check for the name of the company who contacted you. 
You should only accept pension advice from companies authorised and regulated by the FCA to ensure that you are dealing with a legitimate and responsible company. Never give your details to cold callers or companies that seem suspicious.
If you are ever unsure about what to do with your pension, the best thing to do is to consult an expert. Our professional financial advisers can provide pension advice tailored specifically to your personal circumstances.
If you would like more information about pension planning or anything that you've found in our pension top tips, or if you would like to discuss your pension options with one of our experts, you can contact us directly on 02084327333.
Tom Conner
Director at Drewberry
Other Popular Articles

Your 2019 guide to finding the best UK pension to save for your retirement. Read about the different types of pension and compare top 7 UK pension providers to...


A series of pension calculators to help you determine whether


Read our 2019 Best Drawdown Pension Guide, get advice on your retirement options and use our pension drawdown calculator to find out how much retirement income you could have...

Read our 2019 Good Pension Pot Guide, find out how much you need in your pension to have a comfortable retirement. Use our pension calculator to see how much...