Making the most of the new 'Pension Freedoms'…




Understanding Pension Freedom
The new rules governing how Britons can access their pension savings delivered more retirement options than ever before. They also put the need for professional financial advice front and centre.
After telegraphing the planned changes in his 2014 Budget, Chancellor George Osborne announced the arrival of the new 'pension freedoms' in April of 2015.
The raft of new rules that were introduced for money purchase (defined contribution) pension schemes succeeded in opening up the UK retirement planning market as never before. It was no exaggeration when Mr Osborne described the changes as "the most radical change to how people can access their pension in almost a century".
New rules for a new era in pension investment
Since April 2015, anyone over the age of 55 with money purchase pension savings has been able to access them as they wish, regardless of their total pension wealth. Under the new rules, any withdrawals above the 25% tax-free limit are taxed as income at the your highest marginal rate.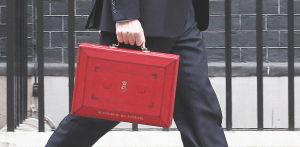 However, subject to the rules on tax, most pension investors aged 55 or over now have complete freedom to take whatever level of income or cash lump sums they choose – including the option to withdraw all their pension pot in one go.
The new level of access that pension savers now enjoy has led some commentators to suggest that pensions now look more like tax-free bank accounts. This is reinforced by HMRC figures showing that Britons used the new rules to draw down over £3.5 billion within the first year of their introduction.
Alternatives to an annuity…
In reality, the new rules have delivered a viable alternative to buying an annuity when you reach retirement age by building on the freedoms that were previously available under what's called income drawdown. However, 6 April 2015 also marked the end of the previous income drawdown options of 'flexible' and 'capped' with all new drawdown contracts now coming under the heading of 'flexi-access' drawdown (see our income drawdown advice pages for more details.)
Pension Freedom Choices
Thanks to the new pension freedoms, those over the age of 55 now have three main choices on how to access their pension pots.
They can take their whole fund as cash with 25% paid tax free and the remainder taxed as income at their highest marginal rate
They can take smaller lump sums whenever they please with 25% of each lump sum tax free and the remainder taxed as income. So far, this has proved the most popular method with around a third of those retiring since the onset of the new rules making use of the uncrystallised funds pension lump sum (UFPLS) rules to take chunks of pension cash while leaving the rest to grow tax free
Take up to 25% tax free and use the remainder to generate a regular taxable income, through flexi-access drawdown or an annuity, either immediately or later down the line. According to HMRC figures, around 30% of new retirees have so far made use of flexi-access drawdown while only around 13% are thought to have used their remaining pension pots to purchase an annuity
Start your journey today...
Find out how a Drewberry financial adviser can help you reach your destination by making the most of your finances.
Call us on
Pension freedoms: other important changes
Prior to the changes that were implemented on 6 April 2015, those savers who had previously accessed their pension pots through 'flexible drawdown' were barred from making further pension contributions. However, the new freedoms introduced a new cap for pension savers flexibly accessing their pension. Known as the Money Purchase Annual Allowance, this stands at £4,000 from the start of the 2017/18 tax year.
Even so, those in the more restrictive alternative referred to as 'capped' drawdown have retained their right to contribute the full £40,000 annual allowance to their pension pot so long as any income they've drawn down has remained within the so-called GAD limits such contracts impose. (See our income drawdown advice pages for more details.)
Annual contribution limits reset
The new freedoms were also accompanied by the resetting of the annual contribution limit for the 2015/2016 tax year. A new £40,000 allowance was effectively introduced for contributions made from 9 July 2015 to 5 April 2016, which provided a useful fillip for pension savers in this year and for those who might utilise this additional allowance in the future via the 'carry forward' rules.
Death to the 'death tax'
Importantly, the new regime also abolished the 55% 'death tax' on pension assets while providing much more attractive rules for the passing of pension wealth to your beneficiaries on death. These changes have already proved to be a major incentive for those nearing retirement to review their pension arrangement and pension transfers are now rising partly as a result.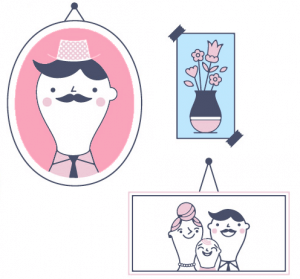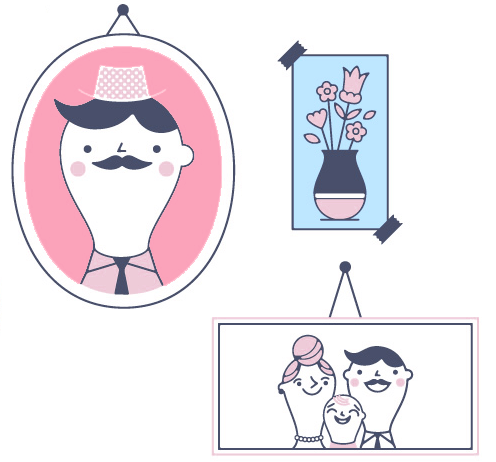 This explains why the new pension freedoms also introduced the requirement for final salary (defined benefit) pension schemes to ensure that any member contemplating a transfer of over £30,000 in value receives professional financial advice (for which a fee must be paid).
Elsewhere, the pension freedoms also removed the tax liabilities on lifetime annuity benefits that are passed to beneficiaries for those who died before age 75 on or after 3 December 2014. This puts such income on an equal footing with a drawdown widow's pension which is also tax free, although a widow's pension from a final salary scheme is still taxed as income.
Need Help? Live chat now and get an instant answer from our Experts...