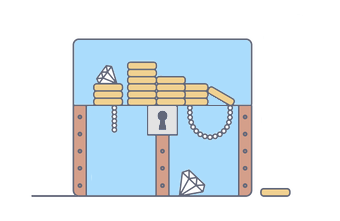 How Does Pension Drawdown Work?
The way pension drawdown works is relatively simple – at retirement you opt to designate your pension savings as 'in drawdown'.
Once the funds are in drawdown you can create your own flexible schedule of payments, either investing the capital to generate an income or withdrawing ad hoc lump sums as required (or a mixture of the two).
Moving the cash into drawdown is generally quite straightforward, but it's vital you get the initial paperwork right as this could have tax implications later on. In fact, the way pension drawdown is taxed is the most complicated part of taking your pension this way. You'll also have to consider how long your pension fund will last if you choose income drawdown with careful analysis of your life expectancy vs your living expenses.
That's why it's best to speak with a qualified pensions adviser who can offer you income drawdown advice and guidance throughout the process.
How Do I Use Pension Drawdown?
For the vast majority of people and pension schemes, you have to be 55 before you can access your pension in any way, including through pension drawdown.
There are a very small number of schemes that allow you early access (check with your pension provider for more on this) before the age of 55.
If you've been diagnosed as terminally ill and have a severely shortened life expectancy you may also get access to your pension early, although whether pension drawdown will be right for you in this instance requires careful consideration and a conversation with a qualified adviser.

Detailed below is a very simplified set of steps designed as a guideline if you're considering flexi-access drawdown for your retirement income.
The actual process of moving into pension drawdown requires a great deal of consideration and financial planning in areas such as tax and longevity risk. That's why we would always suggest your first step should be contacting a qualified pensions expert such as those on the team at Drewberry.
Neil Adams
Pensions & Investments Expert at Drewberry
Need Help? Start Live Chat with our Experts

Neil
Pensions Advice

Robert
Income Protection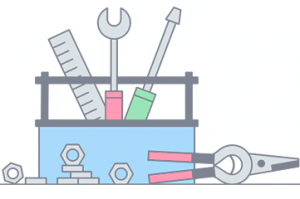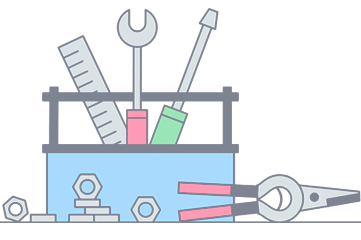 Setting Up My Drawdown Pension
Contact a pension drawdown expert
They can help you decide whether it's right for you and put together a personalised drawdown programme
Find a provider that permits flex-access drawdown
Your current pension might not offer such flexibility, and even if it does an experience adviser might be able to find you a better deal.
Choose your drawdown fund or funds
There are a wide range of investment options available to you, all of which are best discussed with your adviser
Decide if you want to take your 25% tax-free cash lump sum
Taking a lump sum could affect how your drawdown pension benefits are taxed later on.
Create your own programme of lump sum/income payments
This can be tailored to suit your own personal needs, although you will always have to consider the tax implications of your withdrawals.
Pension Income Drawdown Calculator
When will your income drawdown pension run out? Enter the anticipated size of your pension pot at retirement and follow these easy steps to calculate how long your pension will last. You'll receive our FREE Income Drawdown Downloadable Guide.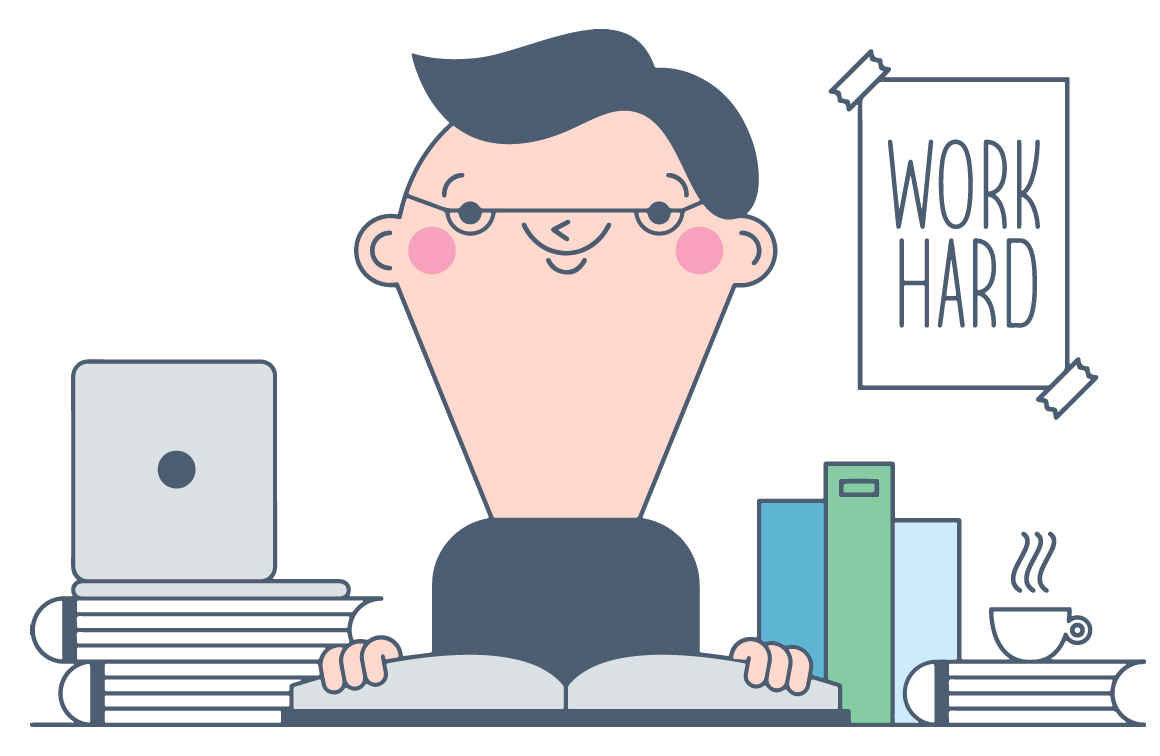 Your Income Drawdown Results
Pension Drawdown Overview
| | | | | | |
| --- | --- | --- | --- | --- | --- |
| Conservative Growth Rate | 2% | | | | |
| Expected Growth Rate | 4% | | | | |
| Accelerated Growth Rate | 6% | | | | |
*The inflation proofed income you will require when you reach your retirement
(1) Our drawdown calculator is limited to 115 years old and at this age you will still have funds available. It is important to bear in mind that if your pension fund grows to exceed the Lifetime Allowance of £1 million you may be liable for a lifetime allowance tax charge. Call us on 02084327334 to speak with one of our financial advisers to discuss how you could mitigate this liability.
Introduction to Financial Planning [VIDEO]

These calculators help but sometimes it doesn't beat talking to a human. If you need any support please do not hesitate to pop us a call on 02084327334.

Neil Adams
Head of Pensions Advice at Drewberry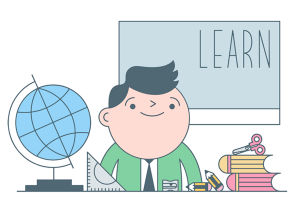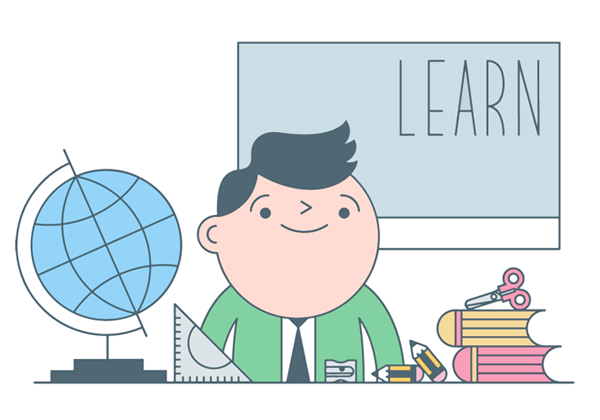 Pension Drawdown Explained
Income drawdown offers a far more flexible way of accessing your pension when compared to an annuity because it effectively allows you to dial up and down your pension income as required.
Also, once your savings are locked up in an annuity, there's no chance for investment growth in the future. Pension drawdown could allow for that growth going forward.

With annuity rates currently at historic lows as a result of economic and demographic pressures increasing costs for annuity providers, income drawdown may also be able to offer you a larger pension than an annuity depending on your circumstances.
This additional flexibility is reflected in the name of all new pension drawdown contracts entered into since the April 2015 pension freedoms: they're referred to as 'flexi-access drawdown'. Flexi-access drawdown is a term often used interchangeably with flexible drawdown, although strictly speaking flexi-access drawdown is the replacement for flexible drawdown, with flexible drawdown now being closed to new retirees.
How Do I Access My Pension Through Drawdown?
To start you designate your pension – or part of your pension – into an income drawdown fund. You'll then be able to keep your savings invested and create your own programme of lump sum and income payments from that fund.
You can treat your drawdown pension as a sort of 'bank account' and withdraw lump sums as required, or you can set up a regular payment to help meet your everyday financial needs in retirement. You can also mix these two options.
Whichever option you choose will affect the tax you pay on an income drawdown pension.
What is a UFPLS?
An uncrystallised funds pension lump sum (UFPLS), also known as a FLUMP, is similar to pension drawdown but is distinct in that it's only available on uncrystallised pension funds (i.e. those not already in drawdown).
Instead, you withdraw lump sums direct from your pension pot as required. Each time you do, 25% of your withdrawal will be tax-free. Every 25% tax-free lump sum has to come with an accompanying 75% of taxable cash. So if you want £10,000 tax-free using a UFPLS, you'd also have to take a non-negotiable £30,000 of taxable cash.
UFPLS is slightly less complicated that income drawdown because you don't have to find a drawdown provider and decide where you want to invest your drawdown fund.

However, not every pension provider will allow you to withdraw FLUMPs straight from your pension pot and there may be charges each time you do so.
If you're considering using a series of FLUMPs to provide your retirement income, speak with an adviser who can help you decide if this makes sense for you.
Can I Use Flexi-Access Drawdown?
Available to most people with defined contribution pensions, pension drawdown allows you to leave your pension pot invested and take an income as necessary.
Drawdown is not available to those with final salary pensions unless they first undertake a final salary pension transfer and shift their pension to a defined contribution scheme.
The question of whether transferring your final salary pension to make use of income drawdown is the right option for you is best answered by a financial adviser, as it may not be right for everyone.
Who Can't Use Pension Income Drawdown?
Not every pension provider will allow you to use income drawdown – you may have to transfer pension schemes to find one that does.
Few stakeholder pension plans allow flexi-access drawdown. For most people, they'll need to be in a self-invested personal pension (SIPPs) to make use of pension drawdown, although that's not a concrete rule.

Also, different providers will offer different drawdown plans and investment options, so even if your pension provider does offer flexi-access drawdown it makes sense to look across the market to ensure you're getting the best deal. Otherwise, you could incur unnecessary pension drawdown costs.
Our advisers are qualified to help you shop around for an income drawdown provider and are more than happy to provide you with assistance in this area.
Some older personal pensions are highly unlikely to allow you to use pension drawdown, including:
section 226 retirement annuity contracts (RAC) or section 32 buy-out plans
defined contribution occupational schemes
additional voluntary contribution (AVC) and free-standing AVC plans
many older personal pension contracts including stakeholder or group personal pension (GPP) arrangements.
Download our latest FREE e-Guides
The Drewberry 'Making Sense' guides are here to cut through the jargon so you can understand how to make the most of your wealth.
Download our series of guides for help making the right decisions for your financial future.
How Much Can I Withdraw from My Flexi-Access Drawdown Pension?
There is no limit to how much you can withdraw from new flexi-access drawdown plans, although withdrawals beyond the initial 25% of your pot will have tax implications.
You're free to take as much or as little as you like each year, which can be incredibly useful to help balance out your income to ensure it's as tax-efficient as possible.
However, remember that your income drawdown pension is a finite pot. If you take too much out, your investments underperform or you simply live longer than you were expecting, then your pension could run out.
How Long Will My Pension Last?
Tools such as the an Pension Income Drawdown Calculator by Drewberry can help you understand how much you can withdraw each month to stop your pension running out early. They can also show you how long your pension will last if you take a certain monthly income.

Running some numbers through our Pension Drawdown Calculator is a good starting point for working out how long your pension will last.
However, it's no substitute for speaking with an adviser who can create a customised drawdown schedule for you and your circumstances. This will involve careful discussions of your income needs in retirement and factoring in longevity risk to help reduce the chance your pension will run out too early.
Neil Adams
Pensions & Investments Expert at Drewberry
Some people opt for pension drawdown in the early years of retirement when they want more flexible access to their pension pot but as they get older and are more concerned with a regular, stable income use what remains in their pension to by an annuity.
This is one way to prevent your pension pot running out as you get later in your retirement. However, doing so runs the risk that there won't be sufficient funds left in your pension to buy an annuity with a level of income you're happy with in the future.
Life Expectancy Calculator
Your Life Expectancy Results
How is Pension Income Drawdown Taxed?
The tax implications surrounding flexi-access drawdown are the most complicated part of using this method to take your pension.
That's why we'd always recommend you seek the help of a financial adviser who specialises in pension drawdown to navigate this area and ensure you don't pay more tax than required on your pension.
How Much Tax Will I Pay on My Drawdown Pension?
Generally speaking, you can take up to 25% of your pension as a tax-free cash lump sum.
The remaining 75% of your pension is taxable at your highest marginal rate when you designate it to drawdown, regardless of whether you take a taxable income or withdraw taxable lump sums.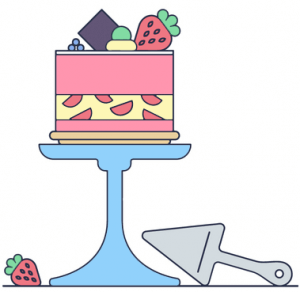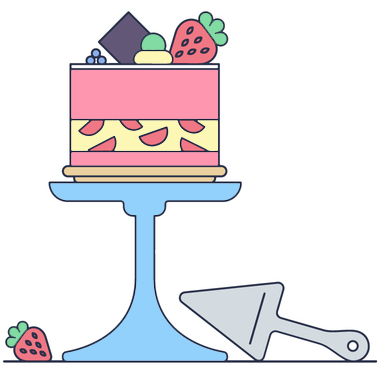 If you draw down a sum from your pension pot that pushes you up into a higher tax bracket, you'll be taxed at a higher rate on the income that's exceeded the lower threshold for that tax band.
Phased pension drawdown
If you withdraw your entire pension in one go, then you could face a hefty tax bill on the taxable 75% of your pot.
For those with large pension pots, withdrawing your pension all at once could put you in the higher (40%) or even additional (45%) tax bands.
As such, many people with larger pensions opt for gradual income drawdown, which is also known as phased income drawdown.
Here you shift your pension into drawdown slowly over several tax years to avoid a big tax hit on the taxable 75% of your pot. Each time you designate money from your pension as in drawdown, the first 25% of the sum is tax-free.

Ultimately, how much you'll be taxed on your income drawdown pension depends on how much you take out of it and the way you take it. That's why it's important to create a personalised drawdown programme with an expert adviser who can help keep your tax liability on your pension income low.
Peter Banks
Wealth & Investments Expert at Drewberry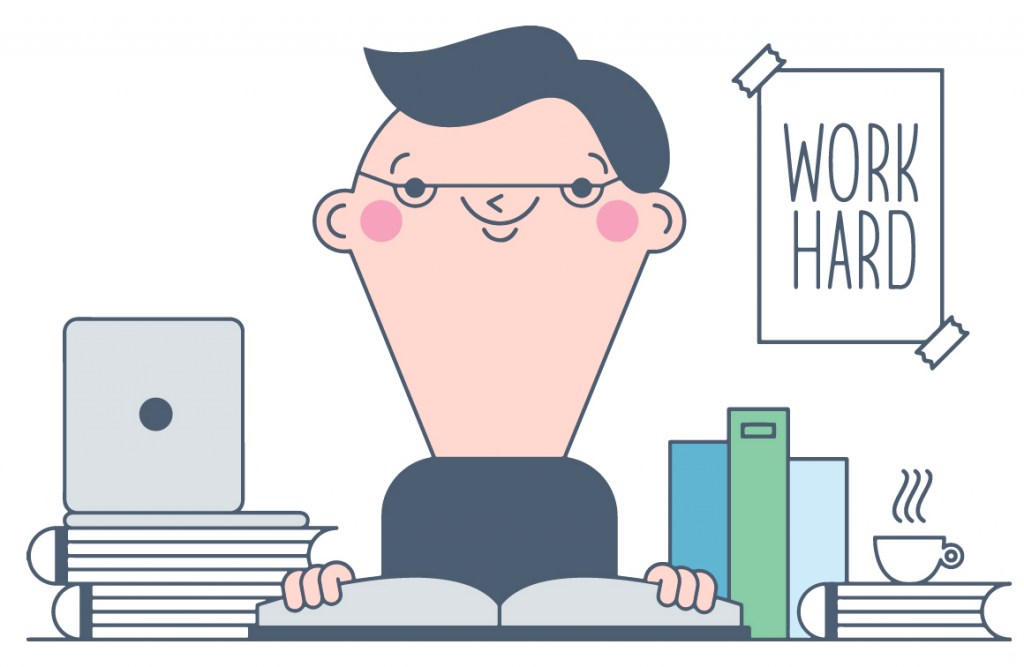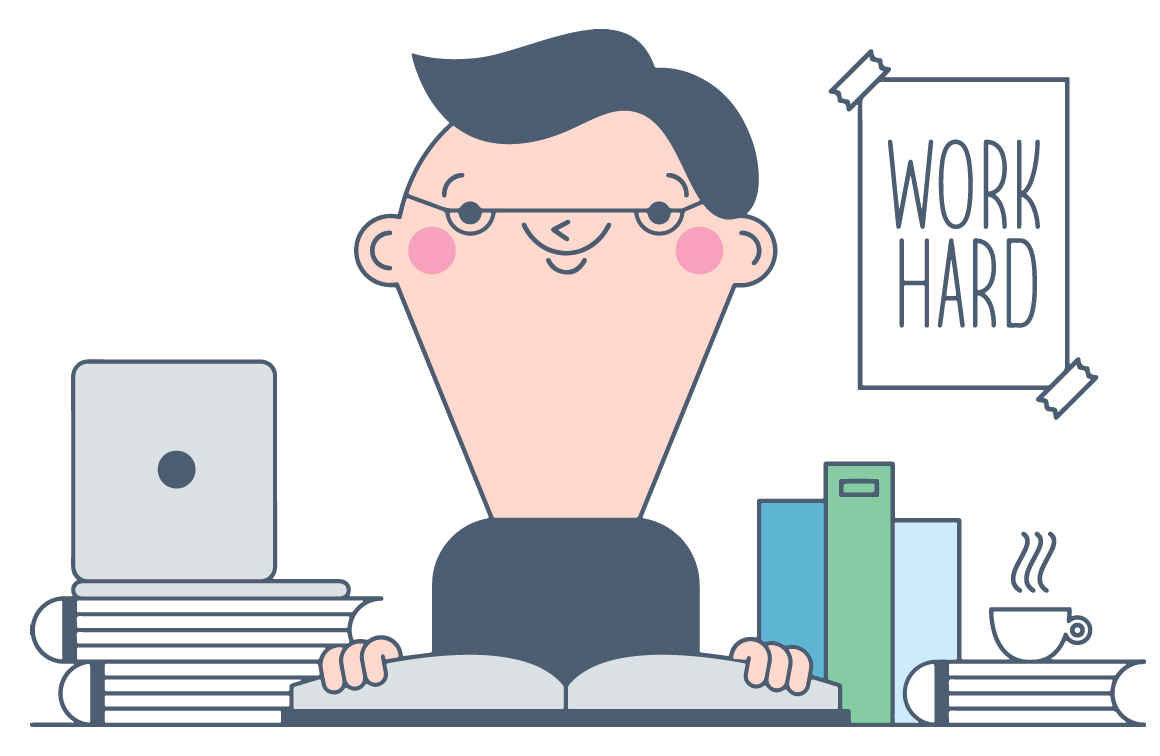 Get Pension Drawdown Advice
While pension drawdown is one of the most flexible ways of accessing your retirement savings, it may not be right for everyone.
There are costs involved with pension drawdown, including setup fees and platform charges. Your provider may also charge you each time you withdraw money, which is why it's important to shop around and find the best income drawdown provider for you.

The experts at Drewberry know the market inside out, so we're well-placed to help you choose a drawdown pension suited for your needs.
There's also a risk that your pension pot might not last throughout your entire retirement. You'll need to take careful steps to manage your money at the outset and be realistic when balancing your life expectancy and desired monthly income.
Having a conversation with a qualified pensions expert about pension drawdown can help you plan your pension income and financial needs accordingly, minimising the risk that your pension will run out early so you can enjoy the retirement you deserve.

Income drawdown is a lot more complicated than it first appears, with far more to think about than simply purchasing an annuity.
That's why we would always recommend speaking to a qualified pensions expert for flexi-access drawdown help and advice. So if you're considering pension drawdown for your retirement income, just pop us a call on 02084327333.
Neil Adams
Pensions & Investment Specialist at Drewberry
Frequently Asked Pensions Advice Questions
I have a couple of company pensions from previous employers but I'm not sure how well they are...
I've been reading about the different types of retirement annuity available and one option I've...
I was told that my pension was 'frozen'. Am I able to access this money at all and...
My dad has a defined benefit pension. It seems having a final salary pension means he'll never...
Other Popular Articles

Your 2019 guide to finding the best UK pension to save for your retirement. Read about the different types of pension and compare top 7 UK pension providers to...


A series of pension calculators to help you determine whether


Read our 2019 Best Drawdown Pension Guide, get advice on your retirement options and use our pension drawdown calculator to find out how much retirement income you could have...

Read our 2019 Good Pension Pot Guide, find out how much you need in your pension to have a comfortable retirement. Use our pension calculator to see how much...