Top five tips for reducing your inheritance tax (IHT) bill



1
Make sure your Will is up to date and that you and your spouse have the most appropriate arrangements in place.
For example, although they remain very common, joint Wills can create larger estates that don't qualify for the main residence allowance or which can prevent previously inherited nil-rate band allowances from being utilised.
Larger estates also attract far higher probate fees too, thanks to recent changes in legislation.
2
Start looking at ways you can reduce your existing estate by gifting assets to your beneficiaries while you're still alive.
There's a range of gift allowances you can utilise each year as well as an annual IHT gift allowance. Subject to the gift rules, you can also utilise your surplus income to fund savings and investments for your beneficiaries that won't attract inheritance tax.
If you make any significant gifts you'll need to consider a gift inter vivos insurance policy or there's a risk that your beneficiaries will be presented with an inheritance tax bill after you're gone.
3
Look at how you can use your pension to pass assets to your beneficiaries without incurring any inheritance-tax liability.
Pensions have always been IHT-free as they're held in trust outside of your estate. But the new 'pension freedoms' removed the punitive 55% 'death tax' on pension assets making pensions one of the most tax-efficient ways in which to pass assets to your beneficiaries.
With a current lifetime allowance for pension assets of £1 million, a married couple can use their pensions to leave up to £2 million to their beneficiaries without attracting any inheritance tax (and possibly more if they previously applied for protection of their lifetime allowance).
Compare Top 10 UK Insurers
Find out how a Drewberry financial adviser can help you reach your destination by making the most of your finances.
Call us on
4
Consider 'pre-funding' your inheritance tax liability with whole of life insurance cover.
When life insurance policies are written in trust, the proceeds are held outside of your estate for IHT purposes.
Consequently, such policies can be used to provide a tax-free lump sum that can be used to pay off any outstanding IHT liability that attaches to your estate.
This is still the easiest way to protect a valuable family home from the risk of being sold in order to pay off the tax bill its transfer has created.
5
Explore how you can make use of IHT-exempt assets including the new IHT-free ISA.
Too few people realise that ISAs are not exempt from inheritance tax. This means that the current inheritance tax liability on the UK's ISA investments runs to tens of billions.
There is a range of professionally managed portfolios that invest in AIM market stocks as a way to utilise business property relief and so avoid inheritance tax.
There are also several IHT-exempt asset classes that can be utilised to reduce the bite that inheritance tax will take from your estate after you die. These include business assets, agricultural property, woodlands and heritage assets.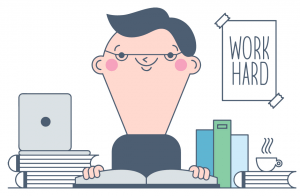 Need some inheritance tax advice?
There are so many things to consider when planning how you are going to pass your wealth from one generation to the next it is really important you consult and expert. If you require any inheritance tax planning advice then please do not hesitate to pop us a call on 02084327333 or email help@drewberry.co.uk.
Need Inheritance Tax Advice?

Loading your options...
Thank you for using our Quote Tool
If you need some help, just call us!
T: 02084327334
Our in-house Experts are here to provide Whole of Market Advice!
Our Experts can answer all your questions
Our Experts can send you more appropriate options based on your personal circumstances
Very important if you are either Self-Employed or a Company Director.
Our online quote tool is good but our Experts are better
Oue Experts have access to far more insurers and can often find a better deal offline.
Saves you time, let our Experts do what they are best at
Frequently Asked Inheritance Tax Advice Questions
We finally made our dream of retiring to a small town in the French Rivera a reality three years ago....
My wife and I have been happily married for 30 years but we were never able to have children. We've...
How much inheritance tax will I be expected to pay on my estate in 2017? And is this likely to rise in...
Is inheritance tax due on buy-to-let properties? We have a number of rental properties and if they are...

Written by:
Andrew Jenkinson
Similar Posts