Should I Cancel Income Protection?
Income Protection insures against the risk of an accident or sickness stopping you from working. So many of us having little to no cash savings so would likely struggle if we couldn't work – how would you cope?
Yet we also recognise that sometimes people look to cancel Income Protection policies for various reasons, particularly when it comes down to issues of affordability.
We'd never recommend continuing to pay for an insurance you simply can't afford. This is especially true if it comes down to paying for Income Protection or vital living expenses – the latter should always come first.
However, before cancelling Income Protection, it might be worth reading through the below guide to see if Drewberry can do anything to help.
Compare Top 10 UK
Protection
Insurers

Takes approx. 60 seconds
This Guide

Written by:
Michael Englefield
Content Manager at Drewberry
⏰  10 min read
Why Cancel Accident & Sickness Cover?
The main reason people cancel their Income Protection Insurance is due to issues of affordability.
While there are ways to reduce the cost of Income Protection if you're finding it difficult to afford premiums, it may simply be that it's just not possible to stretch your budget. If that's the case we understand.

In an ideal world, everyone would have some form of Income Protection. That's not just us talking – it was a recommendation in a report issued by the Financial Conduct Authority in May 2016.
However, we do understand that if you really are struggling to make ends meet then ultimately discretionary expenses, such as Income Protection cover and other non-vital spending, should be the first things you cut.
Rob Harvey
Independent Protection Expert at Drewberry
Be aware that if you cancel Income Protection but reapply later you'll be older than when you first applied. That usually means new cover will be more expensive, especially if you've suffered any medical conditions in the interim.
Need Help? Start Live Chat with our Experts

Neil
Pensions Advice

Robert
Income Protection
Income Protection is Too Expensive
Income Protection is an incredibly comprehensive product. It's designed to replace a proportion of your wages – generally anywhere up to 60% – if an accident or sickness keeps you off work.
The best Income Protection will pay out if anything medically renders you incapable of doing your job, subject to any medical exclusions that arise during the application related to pre-existing conditions.

The best Accident & Sickness policies will also pay out long term, meaning if you fell sick tomorrow and could never work again it will pay out to the policy cease age. This is generally set at your retirement age.
Potentially, you could receive an Income Protection benefit for decades if a really serious medical condition prevented you from working long-term.
Given the breadth of coverage offered, Income Protection tends to be more expensive than other insurances, such as Payment Protection Insurance, a short-term product that generally offers a lower definition of incapacity.

While Income Protection Insurance is comprehensive, it's also incredibly dynamic. That means you adjust the cover accordingly to fit your needs, which can cut premiums considerably.
Why not speak to an expert adviser about your policy if you're worried about affordability? They're best-placed to make these adjustments on your behalf.
Samanatha Haffenden-Angear
Independent Protection Expert at Drewberry
Increase the Deferment Period to Reduce Income Protection Costs
One big way to lower the cost of Income Protection is to increase the deferment period. Also known as the deferral period, this works similar to a car insurance excess. It refers to the period you need to wait before being eligible to make a claim under your Income Protection policy.

The longer you can wait before making a claim, the lower the cost will be.
Many people set up Income Protection with a shorter deferral period because they don't have much in the way of savings at the time or, if they're self-employed, don't have  much profit retained in the business to tide them over.
If gradually over time you increase your savings, increase retained profit in a business or otherwise build up a means to sustain yourself for a longer period you can increase your Income Protection deferred period. This can reduce the cost of cover.

It's around the three month mark where the deferred period for Income Protection starts to make a real, significant difference to the cost of cover.
If, however, you couldn't afford to wait that long then it's not worth struggling financially in the interim while you wait for the policy to kick in.
Kay Mechial
Independent Protection Expert at Drewberry
Reduce the Policy Cease Age for Cheaper Accident & Sickness Insurance
The policy cease age is usually aligned with your retirement age which, for many younger people, may today be in your late 60s. A typical policy cease age, however, is 65.

You can reduce Income Protection premiums by lowering the policy cease age, perhaps to 60, which will help reduce the cost of cover.
This is because the risk of you developing an illness or injury preventing you from working increases significantly from the age of 60, so premiums cost a lot more to take into account the high risk in the last few years of the policy.

If you don't feel that you would be able to cope financially with a lower policy cease age then don't reduce it. There's no sense struggling financially later in life just to secure cheaper premiums today.
Victoria Slade
Independent Protection Expert at Drewberry
Examine Your Outgoings: Can You Reduce Your Income Protection Benefit?
It doesn't always make sense to apply for the maximum amount of cover an insurer will offer you. Take a careful look at your outgoings and see if there are any expenses that you could trim back if you had to stop working and potentially look at lowering the amount you're covered for accordingly.
Don't forget, some expenses will automatically be cut if you can't work – for instance, if you're too ill to earn you won't be paying to commute.
Income Protection When You Lose Your Job
One of the most common reasons people have to cancel their Accident & Sickness Insurance is because they've become unemployed – and don't have Unemployment Insurance.
Accident & Sickness Cover protects your earnings, so if you're not earning it won't pay out. Here it might make sense to cancel your policy, especially if money is tight, as you're unlikely to be able to claim successfully anyway.
However, if you reapply later when you have found work it may be more expensive due to your increased age and medical history.

Josh at Drewberry was extremely helpful and friendly in answering my many questions about the policy before I went ahead.
Mark France
02/01/2018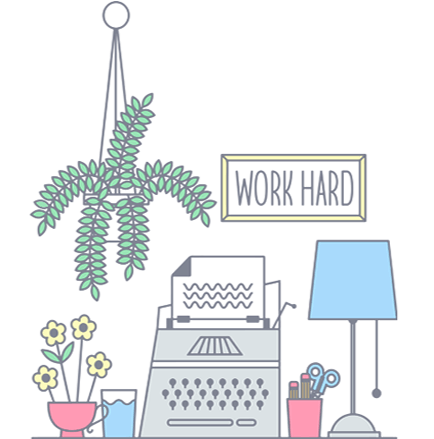 Do I Need Income Protection if I Have Employer Sick Pay?
Sometimes people cancel their Income Protection policy because they move to a new job that offers sick pay, or they progress in their current role to the point where they get sick pay through work.

This is especially true for people who have been self-employed in the past and are used to not getting any sick pay. However, you have to remember that employer sick pay isn't always generous and nor is it a long-term solution.
The minimum an employer has to offer you if you fall ill is Statutory Sick Pay (SSP) – and that's only if you meet certain conditions as an employee.
Employers aren't obliged to offer any more than this although some do, so it's important to check your contract. This said, our 2015 Wealth & Protection Survey found that 1 in 4 employers didn't pay anything about SSP.
SSP lasts just 28 weeks and is worth only £92.05 per week. The 28 weeks of SSP you might be entitled to is worth a total of £2,501.80.
What's more, company sick pay isn't a long-term benefit. Someone in their thirties tragically struck down by an illness and never able to work again is unlikely to be paid sick pay from their employer for the next three decades until it's time to retire.
That's where Income Protection can step in to fill the gap. What's more, any sick pay you do receive can be used to extend your deferred period and potentially reduce the cost of cover.
Sam Barr-Worsford
Independent Protection Expert at Drewberry
More generous company sick pay…
Of course, not all employers will offer only low or minimal sick pay. Some employers, particularly public sector workers, often get fairly generous sick pay compensation. It's common for NHS workers to get six months' full sick pay followed by six months on half pay if they fall ill, for instance.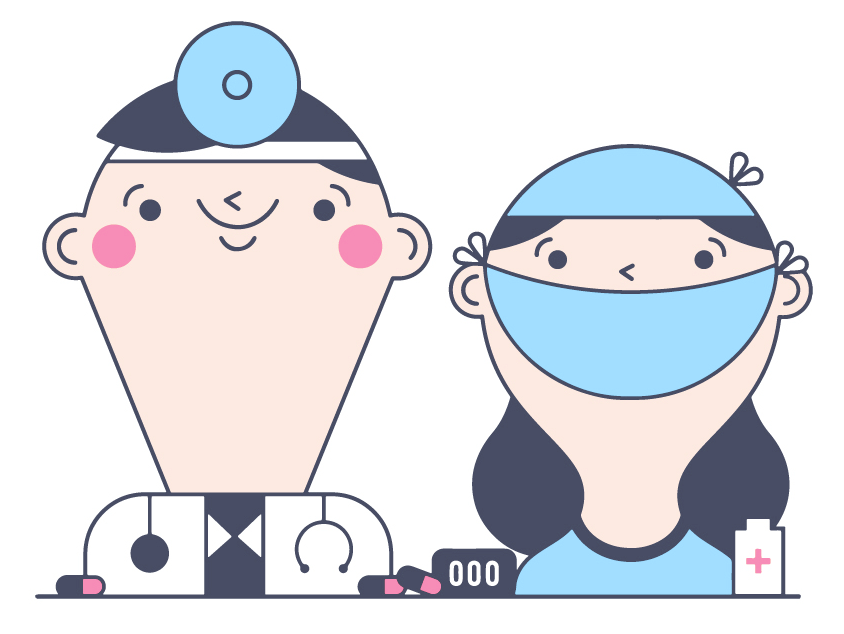 In this case, you can set up a policy with a split deferred period so after your six months of full sick pay ends, your Income Protection benefit will kick in with a small benefit.
After the six months of full sick pay, you'll start receiving half your income from Income Protection and half from the NHS until your NHS sick pay ends after one year.
At that point, if you still can't work after one year, you'll receive the full benefit you applied for from your Income Protection policy.
As a result, the cover is often priced as if the deferral was a 12 month one due to the fact that such a limited benefit is paid out from six months.

While the public sector does offer generous sick pay, another finding from our 2015 survey was that 58% of people said that they'd receive 3 months or less in full employer-provided sick pay.
Robert Rutherford
Client Support Specialist at Drewberry
If you are in a job where sick pay will mirror your actual wages for a period of time, then there's less need for Income Protection that will pay out quickly. You should be able to secure a cheaper policy by setting a longer deferral period because you have the temporary safety net of employer-provided sick pay similar if not the same as your normal wages.
Need Help? Live chat now and get an instant answer from our Experts...
I've Got Group Income Protection – Do I Still Need My Personal Policy?
Sometimes you may get Group Income Protection through work. In this instance, your employer pays for the protection on your behalf. In this instance, Group Income Protection is not usually a taxable benefit in kind for the employee.
So not only is the policy free, but you also won't have to pay any additional tax as a result of having it. The only time Group Income Protection is taxed is in the event of a claim, as the benefit is distributed via the PAYE system just like your wages.
If you have Group Income Protection paid for by your employer, there's often little benefit to continuing to hold a personal policy. However there can be exceptions to this, such as if you've suffered a health condition since taking out cover that may prevent you from gaining personal cover again. If in doubt it's best to run though your situation with an adviser
However, Group Income Protection may only be short-term…
Although most older Group Income Protection polices will offer long-term cover, one issue may be that newer policies are more likely to be short-term policies that won't pay out right up until retirement.
As a result, many new Group Income Protection policies will pay out for a maximum of two years or five years, depending on your insurer's terms. This may not be long enough if you're seriously ill.

There is one insurer which will do a 24 month deferral period for individual Income Protection, so the policy won't pay out until you're out of work for 24 months.
If your Group Income Protection only pays out for two years, the individual plan paying out after two years would then kick in to cover you if you still couldn't return to work.
Jeremy Cornford
Independent Protection Expert at Drewberry
And Group Income Protection usually has a long deferral period
The starting deferral period for a Group Income Protection policy is usually 13 weeks – that's over three months without your usual income before you can make a claim.
This is a big contrast to  personal policies, which can have a deferral period starting at 'back to day one'. This means that if you're off work for three days or more, Income Protection will kick in and backdate your lost earnings to your first day off work.
Raising Awareness of Income Protection Insurance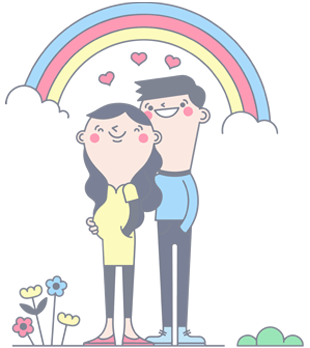 Cancelling Income Protection When Your Circumstances Change
As life goes on around us, nothing ever stands still. Inevitably our circumstances will change and we may look to review or even cancel our Income Protection as a result. Big life events include:
Getting married
Having children
Moving house/getting a new mortgage/increasing an existing mortgage
Getting a pay rise.
If you want more cover as a result of any of the above, you may be able to do so without any additional medical underwriting. If you speak with your insurer or broker, you may find that under the guaranteed insurability option you can increase the level of cover without having to reapply providing you're not currently in a claim.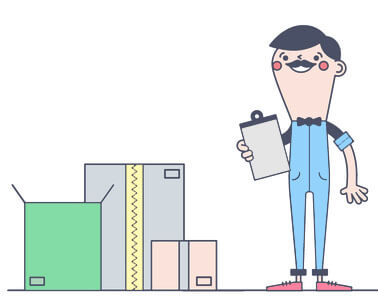 This means that your new level of cover will be priced at the same rate as when you initially applied from a medical standpoint.
Although you'll pay more as you're older and you're asking for an increased benefit, crucially you won't have to be medically underwritten from scratch.
That means if you've suffered any medical conditions since taking out the policy, even if you've claimed for them, they won't be taken into account and excluded when you choose to boost your cover through the guaranteed insurability option.

If you cancel your income protection policy when your circumstances change and then reapply for new cover, you'll be medically underwritten from scratch. This would take into account and therefore exclude any medical conditions you've suffered from since you took out the original policy.
While age is taken into account when applying for a top-up under the guaranteed insurability option, it's only on the additional amount you're looking to cover. If you cancelled your policy and took out a new one, your higher age would apply across the whole policy and premiums would be priced higher accordingly.
Steffan Alemanno
Independent Protection Expert at Drewberry
Does it make sense to cancel your Income Protection policy when your circumstances change?
As mentioned, if you get employer-provided Income Protection, especially long-term Group Income Protection, then there's little need to have a personal policy as you're getting the same benefit at no cost to you.
If you move to a job that offers far more generous sick pay than is offered by your current employer, you may also find that the need for Income Protection is negated to the point where you'll have to apply for a whole new policy to ensure it matches up with your new benefits.

Another reason to cancel is that you may find that you simply can no longer afford Income Protection, no matter how much you adjust the policy to try and fit your budget.
This might be the case after a recent unemployment. In this instance, we'd always say you need to meet essential payments first.
There's no point having Income Protection if it will stop you paying for your vital needs during a difficult time.
Need Help? Start Live Chat with our Experts

Neil
Pensions Advice

Robert
Income Protection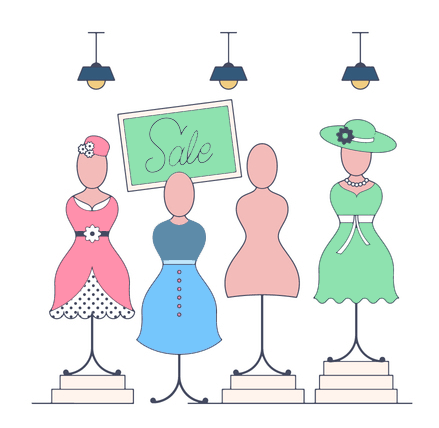 What Happens to Executive Income Protection if I Wind Up My Company?

I've helped many clients arrange Executive Income Protection, which is Income Protection paid for by your business. This has a number of favourable tax implications over Income Protection as an individual if you do work through your own limited company.
However, sometimes people return to an employed role from a self-employed role or wind up their limited company. In this instance, it's common to wonder what to do with their Executive Income protection.
Victoria Slade
Independent Protection Expert at Drewberry
Executive Income Protection can be converted in some instances to personal cover, but it may be more expensive. It's worth exploring this as an option, however. This is especially true if you want to ensure cover on continuing terms (i.e. no exclusions on any medical conditions that have occurred since you took out the policy).
Alternatively, many of our clients simply make the move to a personal Income Protection plan. In a way, these are simpler than Executive Income Protection because there are no complications surrounding tax and money paid into the business – as premiums are paid from post-tax income, you'll receive the benefit absolutely tax-free.
Get in touch if you're thinking of cancelling Directors' Income Protection if you move away from working for yourself. It may be that we can find a more suitable option. Plus, don't forget, moving to an employed role with sick pay isn't always a replacement for an Income Protection plan (see above).
Temporarily Moving Back to Employment
If you're not closing down your company but are just letting it be dormant for a while and going back to an employed role – and you envision doing this a lot in the future – then it may be that a personal plan is more suited to you.
This will cover you whether you're in an employed role or working for your limited company, providing you have proof of income over the past 12 months to back up your earnings when you make the claim.
A personal Income Protection plan might make more sense than Executive Income Protection for those who frequently switch back and forth between employed and self-employed roles as it will cover your work in both capacities.
Need Help? Live chat now and get an instant answer from our Experts...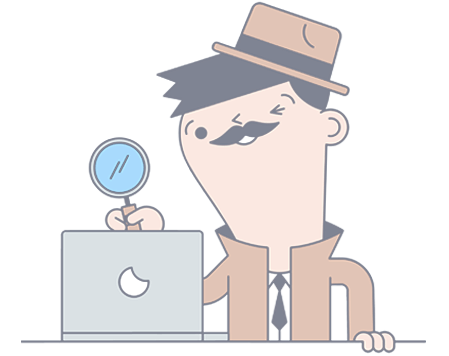 I've Found Cheaper Income Protection Quotes – Should I Cancel My Cover?
This depends on the cover you've found. At Drewberry we have access to the entire UK market and can pull Income Protection quotes from all of the UK's major insurers.
That means the Income Protection policies we offer you are generally the best deal for you given your circumstances and certain parameters we stick to (e.g. only selling own occupation cover to make sure you're covered in the most comprehensive manner).

Non-advised price comparison websites, on the other hand, may not be offering true Income Protection. They could be offering Payment Protection Insurance instead.
There's a big difference between Income Protection and Payment Protection Insurance. It's important to understand the difference when you're looking for online Income Protection quotes, as many price comparison websites will only offer Payment Protection Insurance (PPI).
If you've found quotes on Payment Protection Insurance, you may find that:
It's only short term
PPI generally only pays out for a maximum of 24 months, regardless of whether you're capable of returning to work.
Inferior definition of incapacity
Payment Protection Insurance often only provides suited occupation cover, which means the insurer is entitled to ask you to do another job within your skillset before permitting a claim. We only recommend own occupation cover for Income Protection, which will cover you if you're unable to do your own specific job.
You can insure yourself for less
PPI is linked to an outstanding loan balance and therefore the amount you'll receive each month will usually be no more than is required to cover your loan repayments. Income Protection is based on your Income, so you can insure yourself for a higher benefit.
Premiums are reviewable
Unlike Income Protection premiums, which can be guaranteed, PPI premiums tend to be annually reviewable and may therefore experience jumps in price each year
PPI providers don't publish their claims statistics
Unlike Income Protection insurers – which is published regularly – Payment Protection Insurers don't tend to publish their statistics on how often they pay out. Use the tool below or see claims data for the top Income Protection providers for the past three years here →
Even if you are looking at Income Protection, switching providers could be problematic if you've experienced any medical conditions since you took out the original policy, as these will likely be excluded from any new policy for at least five years, during which time you'll have to have had no treatment or symptoms for that condition.

Be very careful when finding Income Protection quotes online and trying to compare them to your current cover. It's easy to get sucked in by a low headline premium, only to find out that you've bought a policy that offers far less cover, or far less comprehensive cover, than you need.
We're happy to talk through a new policy you've found that's cheaper than your current one if you've got any questions before you cancel your current Income Protection policy and make the switch.
Sam Carr
Independent Protection Expert at Drewberry
If you're finding it difficult to afford your Income Protection and want a cheaper deal, you may want to think about speaking with an adviser to see if your existing policy can be adjusted to reduce costs (see above) before attempting to look for cover elsewhere.
Insurer Claims Statistics
When choosing our personal protection we want to know it is going to pay out when we need it to.
By choosing a product or specific insurer from the menu below you will be able to view the claims payout rates for all of the main UK insurers for income protection, life insurance and critical illness insurance.
Insurer
2015
Percentage of Successful Claims
2016
Percentage of Successful Claims
2017
Percentage of Successful Claims
Critical Illness Insurance
My Mortgage is Paid Off – Should I Cancel Income Protection?
If you've now paid off your mortgage it may be that you no longer have any major commitments that you need to protect. If that's the case, you may no longer need your Income Protection.

However, it's important to consider that you're still at risk from losing your income, even if you no longer have to pay housing costs.
Other bills will still need paying, such as taxes and utilities, regardless of whether you've repaid the mortgage.
What's more, by the time you've paid of your mortgage you'll likely be far older than you were when you took out Income Protection initially. You may also have suffered from some of the medical conditions that tend to effect us all as we age, such as high blood pressure, high cholesterol and joint/musculoskeletal issues.
If your mortgage is over and you feel like Income Protection is less essential, you might perhaps consider lowering the benefit by deducting mortgage payments from what you'd need each month. This should reduce the cost of cover while still ensuring you have enough to meet core ongoing expenses.

If you cancel your Income Protection when your mortgage is paid off and then change your mind, you'll be reapplying at a far older age and having possibly suffered a number of medical problems.
This could significantly increase the cost of cover and you may find that you face a barrage of exclusions that mean you are no longer eligible to claim for things that you may have been able to claim for under your old policy.
Will Martin
Independent Protection Expert at Drewberry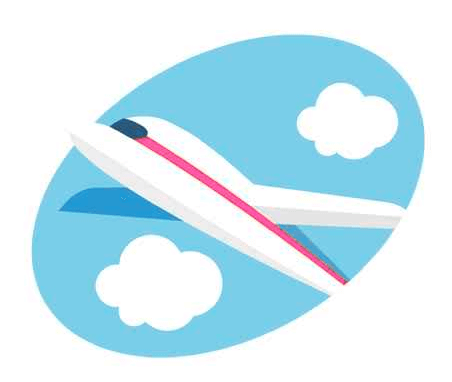 Should I Cancel My UK Income Protection If I am Working Abroad?
This will very much depend on your insurer and your policy but, more importantly, the country you're moving to.
Firstly, you'll need to be a UK resident and earning a UK income for approximately six months before you apply for Income Protection. If you do move abroad, only earnings that are taxable in the UK can be covered. You can't usually cover a foreign income taxed outside the country.
If your insurer will cover you, you'll also usually need to either have moved to an insurer-defined 'safe' country before making a claim, or be living in one of those countries. Such countries include:
USA
Canada
EU countries (plus countries in the EEA and EFTA)
Australia
New Zealand
Japan
Turkey is sometimes added to this list, also, but again it will depend on your insurer so check your policy documentation.
For those insurers that will cover you while you're abroad, if you move outside of the 'safe' countries listed in your policy you'll only be able to make a long-term claim if you return to a developed nation to be assessed by a doctor. The doctor will have to assess your condition and your right to claim. You may even have to return to the UK to continue your claim.
There is one particular Income Protection provider that will cover you worldwide, regardless of whether or not you're earning a UK-taxable income. However, this will be limited to income paid in currencies of a selected number of 'safe' countries.
Many Income Protection providers simply suspend cover once you move abroad for a certain period, so it's important you check your policy. If your Income Protection doesn't cover you when you move abroad you'll be paying for cover you'd never be able to claim on and so it probably makes sense to cancel your policy.

At Drewberry, we arrange cover for many foreign nationals who may return home in the event of long-term sickness. Providing they had a UK income at the start of the claim, this is usually no issue.
Ultimately, the easiest way to check if your UK Income Protection will cover you abroad is to simply ask your adviser – it's far simpler than reading through all the small print! If your policy doesn't do what you need it to do while you're abroad, we may be able to help you find one that does.
Robert Harvey
Independent Protection Expert at Drewberry
Occupation Definition Calculator
Make sure your Income Protection covers you in your 'Own Occupation'!
Too often individuals take out income protection without being fully aware of the incapacity definition on which their plan would pay out.
Will the plan pay out if I am unable to do my current job role? Or will it only pay out if I am unable to do any occupation?

If you do not already have income protection this tool should provide you with guidance as to what to look out for and to ensure you do not fall foul of a lesser occupation definition.
Robert Harvey
Independent Protection Expert at Drewberry Insurance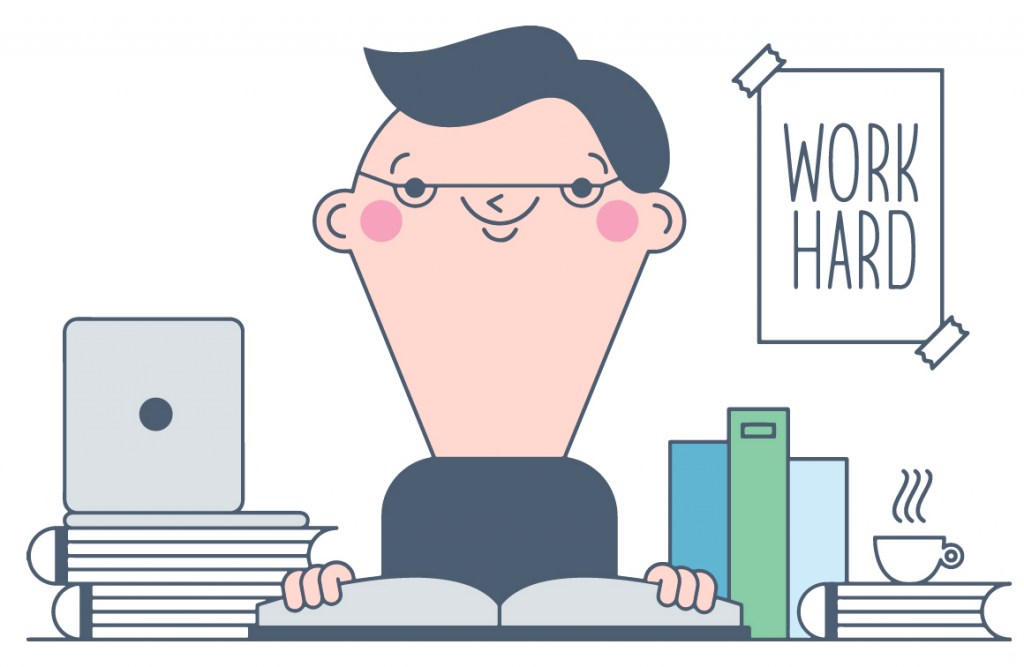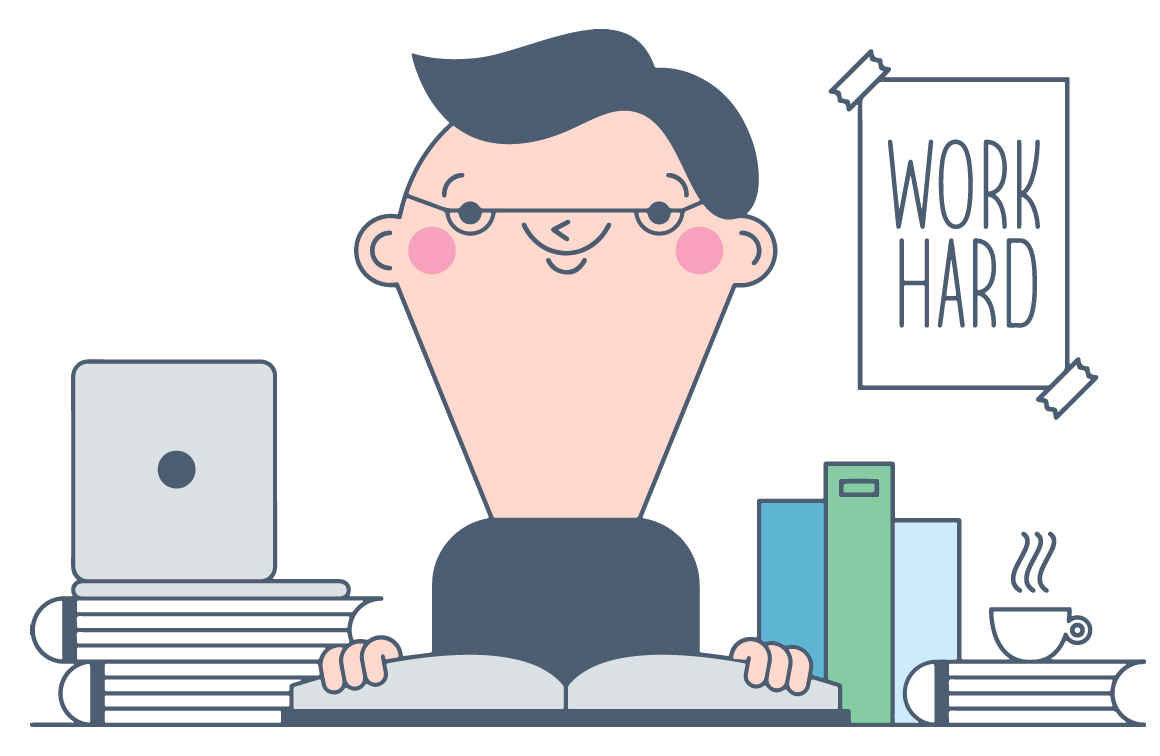 Get Advice Before Cancelling Your Income Protection
Income Protection is a hugely valuable product and offers workers up and down the country peace of mind. However, we recognise that in some situations it's either not feasible or simply not desirable to continue with cover.
If that's the case – or if you've got any other questions about how to cancel Accident & Sickness Cover – we can help. Just pop us a call anytime on 01273646484.
Tom Conner
Director at Drewberry
Compare Top 10 UK
Protection
Insurers

Takes approx. 60 seconds
Other Popular Articles

Read our 2019 Best Income Protection Guide, get expert advice and compare online quotes from Aviva, Vitality and other top UK insurers...

Use our 2019 Income Protection Insurance Calculator UK, get expert advice and compare online quotes from Aviva, Vitality and other top UK insurers...


Our 2019 guide covering how much income protection costs, get expert advice and compare online quotes from the top UK insurers...

What is the difference between Income Protection and Critical Illness Insurance? Find Out what policy best fits your personal situation...