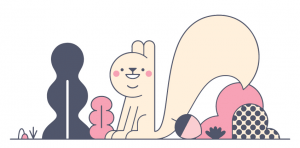 Key things to check when buying Income Protection
If you're looking to take out Income Protection but are unsure on what kind of policy to get it might make sense to speak to an expert. At Drewberry we have access to the whole of market and tailor plans to suit our clients' individual circumstances.
You can call us on 0208 432 7333 to discuss your needs or if you're not quite ready to speak with someone on the phone, take a look at our tips on what to look out for when doing your own research.
In this guide we will cover…
What is Income Protection and do you really need it.
What kinds of sickness protection you should really avoid and why.
Key points to consider when choosing Income Protection that you might not know about.
Compare Top 10 UK
Protection
Insurers

Takes approx. 60 seconds
What is Income Protection and do you really need it?
In a nutshell, Income Protection is designed to cover your income if you are unable to work due to accident or illness. The policy will pay out up to around 65% of your gross salary until you are fit enough to return to work or for a fixed period of time. Usually until you retire but this depends on the kind of protection you have (we talk more about this later).
Consider if you had to take time off work due to illness or accident, would you be able to continue paying for life's necessities such as mortgage or rent payments, household bills and food?

Our recent 2015 Protection Survey we found that 24% of workers reported that they did not receive any employer provided sick pay and over half of the sample (58%) stated that they would receive 3 months or less in sick pay.
With statutory sick pay currently at £88.45 per week and the real chance of not receiving any sick pay benefit from your employer it's fair to say that most people would struggle to continue in the long term without any income.
Which kinds of sickness protection should you avoid?
When researching personal protection, people often come across PPI (Payment Protection Insurance). Although this cover sounds very similar to Income Protection (and is sometimes called Income Protection online) there are two main issues with it. A lot of these PPI plans don't include Own Occupation cover and with monthly premiums being 'reviewable' the insurers are free to increase them each year.
When looking to cover the risk of accident and sickness, we would nearly always recommend Income Protection over PPI products to our clients. We know that true Income Protection is a much more substantial product and we are with you every step of the way when looking at your options.
Key points to consider when choosing Income Protection
If you've decided that Income Protection is the right cover for your circumstances, you now need to understand the different elements of what make up the policy.
Own Occupation vs. Suited Occupation cover.
The definition of Own Occupation means that you are covered if you're unable to work due to illness or accident in your specific role. This is something that we always recommend and do our best to get for our clients.
Avoiding Suited Occupation cover…
Suited Occupation cover means that if you're unable to work in your current role, your insurer may say that you're not eligible for a claim because you could undertake a lesser role (based on your skills, experience or education). For example, if you work in sales and are finding it too stressful the insurer may say that your office skills could be applied as an administrator and not pay your claim.
Some inferior products such as PPI and some 'off the shelf' Income Protection policies only offer Suited Occupation cover and is something that you should try to avoid when possible.
Think long term vs. short term cover.
It can be very tempting to take out a policy that can pay out for 12 months because the monthly premiums are far lower but such a short payout length leaves a lot of exposure to serious medical conditions. To highlight this, claims statistics published by the Association of British Insurers (ABI) showed that the average claim length in 2014 was nearly 4 years!
As a result, we would really recommend a policy that could payout for as long as you need it to, even up until retirement age if you are too unwell to return to work again. If budget is an issue then look for plans with a maximum payout length of 5 years or 2 years as a minimum.
Fixed vs. Increasing Premiums
Some Income Protection insurers offer policies that have rising monthly premiums. These rise with your age and although these plans can look more attractive to begin with, you could end up paying much more in the long run.
Example
A 30 year old non smoker who would like to cover £1500 per month with a deferred period of 13 weeks would spend around £24 per month on their premium. A 45 year old would need to spend around £54 per month for the same policy.
If you are able to lock in your premiums now it will bring peace of mind that your policy will never go up for the duration of your cover. We have built a tool for our advisers so they can work out which method is more cost effective for our clients overall.
Choosing your deferred period
When it comes to selecting a deferred period (the duration of time between becoming unable to work and making a claim and then receiving the benefit) you really need to know your sick pay entitlement from your employer. Insurers won't pay out until this time has passed and so you could be paying for cover that you actually can't claim for. It's also worth knowing that the longer you can wait before claiming benefit the lower your monthly premium will be.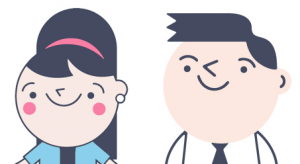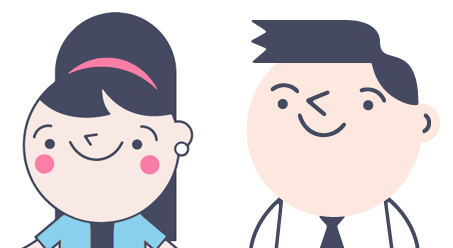 Advice matters – We are here to help
Now that you have a little more understanding on how Income Protection works you may be in a position to speak to an expert. We operate a fee free service and can often find policies that are not available online meaning that you could miss out on a more suitable policy and a better deal by not speaking to us first.
Feel free to pop us a call on 0208 432 7333 if you would like any help in finding the most suitable policies for you or if you have any further questions on Income Protection or our service.
Need Help? Live chat now and get an instant answer from our Experts...
Other Popular Articles

Read our 2019 Best Income Protection Guide, get expert advice and compare online quotes from Aviva, Vitality and other top UK insurers...

Use our 2019 Income Protection Insurance Calculator UK, get expert advice and compare online quotes from Aviva, Vitality and other top UK insurers...


Our 2019 guide covering how much income protection costs, get expert advice and compare online quotes from the top UK insurers...

What is the difference between Income Protection and Critical Illness Insurance? Find Out what policy best fits your personal situation...