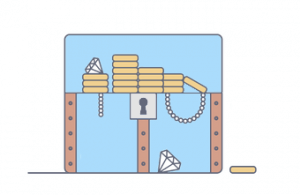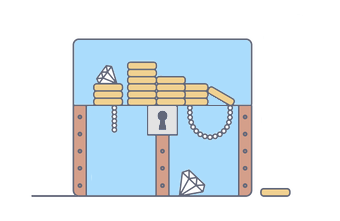 Getting Income Protection with Cashback
At Drewberry, we think Income Protection is one of the most important financial products a working adult can have. Having a continuation of income if you're medically unable to work is clearly a hugely valuable lifeline, allowing you to continue paying your bills, mortgage and other financial commitments.
And you don't just have to take our word for it – both the Financial Conduct Authority and consumer group Which? have said similar things.
Get Income Protection with cashback 🤑  equivalent to one month of FREE cover!
We feel that this product is so important that we're offering Income Protection with cashback equivalent to one month of free cover to anyone buying this valuable protection for themselves and their families after visiting this page.
Compare Top 10 UK
Protection
Insurers

Takes approx. 60 seconds

By reaching this page you are eligible for one month FREE cover when you set-up your new Income Protection policy.
Simply start a quote from this page to apply your one month free discount and get your instant quotes or call us on 02084327333 and state the code VC1MF.
Danielle Hines
Client Support Specialist
Why 3 million workers have turned to Income Protection…
Protect up to 65% of your gross income should you be unable to work due to an accident or illness.
Include unemployment cover to protect against the risk of forced redundancy.
Income protection can protect you right up to your expected retirement age and will pay out as many claims as are needed under the terms of the policy without the cost of the premium increasing.
It provides peace of mind knowing your income is protected whether you have a short term illness or you have something more serious and are never able to work again.
Need Help? Start Live Chat with our Experts

Neil
Pensions Advice

Robert
Income Protection
🤒
Do I need Income Protection?
People choose Income Protection for a variety of different reasons, but there are three major issues which tend to be behind many people's decision:
Government benefits won't be enough to sustain them
They don't have enough in savings to tide them over if they couldn't work
They're concerned about the risk of serious/long-term illness.
Falling Short: How Much is Incapacity Benefit?
If you're employed and are too ill to work, you may be entitled to Statutory Sick Pay (SSP). This is worth £92.05 per week for 28 weeks. Some employers provide more sick pay than this but many do not.
If you still can't go to work after 28 weeks and you're employed, you'll shift to Employment and Support Allowance (ESA) for £73.10 per week if you're over 25.
The self-employed don't get SSP – they have to move straight on to ESA.

With state benefits so low, Income Protection cash can sometimes be the only thing keeping a family afloat during a difficult time.
Our Income Protection cashback scheme allows you to receive your first month of cover for free, giving you peace of mind for four whole weeks on us.
Samantha Haffenden-Angear
Independent Protection Expert at Drewberry
Raising Awareness of Income Protection Insurance
Could You Survive Without Income Protection?
How much do you have in cash savings? For thousands of working Britons, the answer is not very much.
The Drewberry 2017 Wealth & Protection Survey found that more than a quarter of us have less than £500 in their savings account. That's not even enough to cover one month's rent – an average of more than £700 in the UK outside of Greater London – according to HomeLet.
How Much Do You Have in Cash Savings?
57.5% of people have less than £5,000 in savings – this would vanish quickly in the event they were off work even in the short-term.

Risk of Long-Term Illness

No one likes to think about it, but the truth is that we can all have health scares during our lives. That's where Income Protection can step in to help pick up the pieces if you can't work after an illness or injury.
Jake Mills
Independent Protection Expert at Drewberry

Excellent service. Well documented and prompt meetings arranged, with polite reminders. Good, clear advice and excellent product choice for me. Very pleased and highly recommended.
Kevin Ballinger
29/11/2018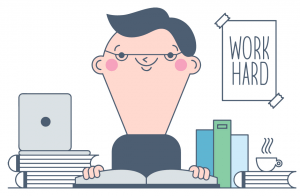 Get Expert Advice and 1 Month FREE Cover
Offering cashback on Income Protection is just one of the ways Drewberry is looking to widen the uptake of this highly underrated policy. Critical Illness Cover has typically been used as a stand-in in the past, but it's not as comprehensive and won't cover you for as many conditions.
As well as offering you a month's free Accident & Sickness Cover with cashback, we also provide expert advice with no charge for you. Just another reason to choose Drewberry!

If you decide to speak to one of our advisers on 01273646484, quote code VC1MF to get your Income Protection cashback. Just as if you click the links on this page to get Income Protection quotes, we'll apply your discount direct to your bank account after you've held the policy for three months.
Victoria Slade
Independent Protection Expert at Drewberry
Compare Top 10 UK
Protection
Insurers

Takes approx. 60 seconds
Frequently Asked Income Protection Insurance Questions
I'm looking to get Income Protection insurance as i think it's a great way to protect my earnings...
What insurance can cover my salary if I suffered sickness or had an accident? I do get some sick pay...
When looking for income protection quotes what does 'monthly benefit' actually mean, is this...
Are self employed entitled to statutory sick pay? What are my benefit options as a self employed worker...
Other Popular Articles

Read our 2018 Best Income Protection Guide, get expert advice and compare online quotes from Aviva, Vitality and other top UK insurers...

Use our 2018 Income Protection Insurance Calculator UK, get expert advice and compare online quotes from Aviva, Vitality and other top UK insurers...


Our 2018 guide covering how much income protection costs, get expert advice and compare online quotes from the top UK insurers...

What is the difference between Income Protection and Critical Illness Insurance? Find Out what policy best fits your personal situation...