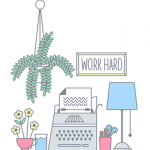 Employee Benefits for Small Businesses
Employee Benefits for small businesses are just as important as they are for big businesses, but not many small business owners provide their employees with a benefits package.
Often, smaller businesses find that an employee benefits package clashes with a limited budget, making it difficult to give the business the competitive edge it needs to attract new talent. However, cost isn't everything when it comes to employee benefits.

There are many different benefits and perks that are affordable and in high demand, making them the perfect employee benefits for small businesses on a budget. The key to finding them is careful planning and engagement with your workforce.
Emma Wilson
Employee Benefits Consultant at Drewberry
Compare Top 10 UK Insurers
Providing Whole of Market Advice
In this guide

Written by:
Alicia Hempsted
Content Manager at Drewberry
Why Should Small Businesses Have Employee Benefits?
With 60% of UK workers unsatisfied with their workplace benefits and only 39% of employers aware of their workers' general dissatisfaction, we're facing an employee engagement crisis in progress in the UK
Employee benefits can play an important role in resolving this problem, but for most businesses the solution isn't as simple as throwing any old perks at employees.
With the right choice of employee benefits, employers can improve employee job satisfaction, motivate them, relieve stress, and improve productivity, all of which contribute to an overall happier and more productive workforce.
However, while big companies are able to give their workers the world, small businesses usually only have a small budget, which can make small business employee benefit packages somewhat limited.
Benefits for Work-Life Balance
A good work-life balance is very important to a healthy employee and a productive workforce, but UK employees are seriously deprived of this. 25-34 year workers in the UK have it worst of all, spending an average of only 4.8 hours a day indulging in leisure activities, not including time spent eating, sleeping, or doing household chores.
Presenteeism, especially, is becoming a serious problem in the UK, where employees feel so pressured to be present at work that they come in even when they're ill or when they are supposed to be taking their holiday. This can lead to burnouts and health problems in the long run as well as cause stress related problems.
Mental health in the workplace is becoming a serious issue in the UK where work-related stress, anxiety and depression now account for over 12.5 million working days lost each year. But, with a better work-life balance and encouragement from their employers, employees can expect to see improvement in the quality of their work and the quality of their life outside of work.
The best work-life balance benefits
Hotjar: Gives new employees €4,000 to build their own office space at home.
Netflix: Unlimited holiday allowance and no official work hours
AirBnb: $2,000 stipend to travel to any Airbnb location
Daimler: Employees can choose to have work emails deleted automatically when on holiday
Affordable alternatives
Flexitime
Extra holiday days for length of service or for birthdays
Regular time off or reduced work hours (WWF have 'Panda Fridays', allowing workers to take every other Friday off)
Time off for charity and volunteer work
A better work-life balance is able to reduce stress in employees, reduce health problems, and improve productivity, leading to a generally happier workforce.
Small business employee benefit options that can improve work-life balance start, quite simply, with giving employees more time off and more control over when they work. When employers set strict work hours with no leeway, employees may find themselves missing out on a lot of opportunities outside of work. At the same time, with such a limited holiday allowance employees may feel to nervous to actually use their annual leave in case their allowance runs out too quickly.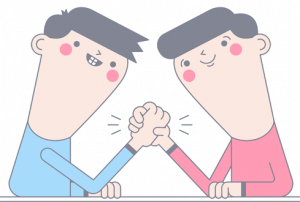 Staff Benefits to Improve Employee Engagement
44% of HR professionals believe that employees are lacking the support they need to thrive which is one thing that employers need to provide if they hope to increase employee engagement.
Only 8% of UK employees said they feel enthusiastic about their work and work environment, which is something that all employers should be concerned about. Employees who aren't enthusiastic about their work often grow bored and move on, damaging your small business's employee turnover rate. That's why employers need to think more about how to make their work environment more enjoyable for employees rather than focusing on purely optimising their workforce.
The best benefits on offer
Money.co.uk: An in-office Star Wars themed cinema with regular film screenings for employees
JustEat: Weekly wind-down events with free food and drink and a live DJ
Buzzfeed UK: Regular live performances from British artists for employees
VisitBritain: Regular giveaways of West End theatre tickets and trips to top attractions and events across Britain
Affordable alternatives
Company organised social events and wind-down activities
Employee rewards and public displays of appreciation
Free gifts as a bonus e.g. cinema / event tickets, high street vouchers, or a bonus payment
Education and training opportunities
Employee engagement is all about employees associating the success of the business with their own success and sharing in a business's values. In order to do that, small business owners need to make their employees feel that they are a part of the business.
Employers can get their workers engaged with employee benefits that have the purpose of rewarding employees and showing appreciation. Some of the top companies go above and beyond to make sure employees know that they are valued.
When it comes to similar employee benefits for small businesses, something as simple as a company get-together can be the first step to showing employees that they are valued. Of course, employees' opinions need to be heard when it comes to planning such events or when deciding what kind of rewards they would prefer. If not, employers run the risk of taking away their voice.
Short-term rewards, as one might expect, will not have the same effect as long-term rewards. That's why development and growth opportunities are so important in small businesses.
An important part of keeping your employees engaged with your small business is making sure employees have room to grow. Without opportunities to expand their knowledge or take the next step in their career, people can feel stagnated, which can be reason enough to leave despite how much they might enjoy their current workplace.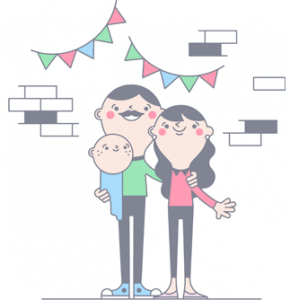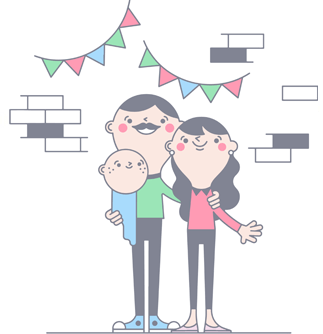 Small Benefits to Support Employee Families
Parents – and single parents in particular – are struggling to find a good balance between their children and their careers and inflexible or long work hours and expensive childcare seem to be the main culprits.
Even with both parents working full-time and paying only the average cost of childcare, families can expect to spend as much as 45% of their disposable income on childcare.
This may be the reason why many men don't take advantage of paternity leave and why many women choose to work only part time; that is, if they are able to return to work at all. 42% of single parents that are out of work were not working for childcare reasons despite 84% of non-working single mothers saying that they want to get a paid job, become self-employed or train.
Despite this, too few businesses offer the right provisions to new parents and carers to help them strike that important middle ground where they can pursue a career at the same time as support their loved ones.
The best benefits on offer
VisualSoft: No set work hours and the ability to work from anywhere.
Brewdog: Pawternity leave, which is one week paid leave to help new dogs settle in.
Google,

Nestlé,

Amazon, Etsy, and Ben & Jerry's, and more: Employees can bring their dogs to work.

Netflix: Unlimited parental leave.
Affordable alternatives
Childcare resources (Adobe provide weekly £55 per week in childcare vouchers)
Sufficient maternity and paternity leave
Flexible hours
Opportunities to work from home
36% of single mothers say that they would work more hours if they had easy access to good quality childcare, which makes a good argument for why employers might want to help employees get the childcare they need. These can be done with stipends, vouchers, on-site facilities, or something as simple as information that parents can access to find childcare in their area. 
At the same time, employers can reduce the cost of childcare for parents by introducing flexible working and the option for employees to work from home.
Not only does flexible working allow parents the freedom to arrange their work schedule around the needs of their children, but also promotes a better work-life balance. Employees can pick up and drop hours to allow themselves time to do the things they want rather than remain consistently chained to their work for the majority of the day.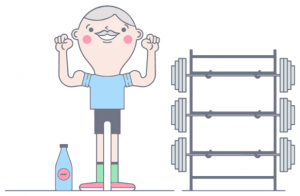 Health & Wellbeing Benefits
The UK currently has a serious health problem. In 2016 26% of adults in the UK were classified as obese; meanwhile, 21% of men and 25% of women were classified as inactive, meaning that they have not made any efforts at all to exercise.
Physical inactivity is known to have a range of consequences and can contribute to the development of serious health problems. It's estimated that inactivity is responsible for up to 14.1% of breast cancer cases as well as up to 13.8% of colon cancer cases worldwide.
There are a lot of reasons behind some people's lack of activity, ranging from health problems to a lack of time. However, there are a few minor things that employers can do to motivate their employees to move more.
The best benefits
Reebok: Crossfit classes and onsite gym
Nike: Onsite fitness centre with regular classes and a range of facilities.
Patagonia: Provides company bikes, yoga classes, and time off for surfing
Transferwise: Onsite sauna and hammock for regular breaks.
Affordable alternatives
Discounted gym memberships
Fitness trackers
Healthy snacks
Active team-building events
Standing desks
Group Health Insurance
People that are regularly active tend to experience fewer health problems than people who don't. Not only that, they tend to have more energy and individuals with mental health problems see their symptoms noticeably reduced when they take up regular exercise.
Benefits like discounted gym memberships and healthy snacks can act as minor gateways to a healthier lifestyle for employees, but only if they are effectively promoted. Without employers encouraging employees to get outside more often and giving them enough freedom to do so, these benefits may only go to waste.
All of these health benefits can translate into positive changes in the workplace; from improved focus and motivation to reduced absences. A benefit like Group Health Insurance can also reduce the duration of absences, helping employees resolve health problems sooner with fast treatment arranged around their schedules.
Group Health Insurance will fast-track employees' recovery by covering the cost of private treatment. It can also provided added cover for day to day checkups and even cover employees' families.
A comprehensive Business Health Insurance policy can completely transform employees' healthcare experience, allowing them access to private hospitals and professionals for private tests and treatments.
Company Private Medical Insurance policies come with enough benefits for employees to use them in both serious and minor cases of poor health.
One of the most useful benefits of Business Health Insurance is the power given to employees to choose where and when they receive their treatment. Employees with health problems that keep them from working won't have to wait weeks or even months for their treatment. They can arrange their treatment around their schedule and choose facilities that offer high quality treatment and are close to home.
Many policies also have additional benefits such as post-treatment therapies, counselling and mental health support, as well as comprehensive cover and care for employees diagnosed with cancer.
Combined, all of these covers can make a small employee benefits package look impressive enough to keep your small business competitive.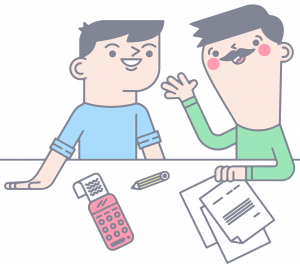 Financial Support for Employees
Money worries are the biggest cause of stress both inside and outside of the workplace. More than one in five UK employees feel stressed because they worry about their finances. This may have something to do with the 1 in 4 people that have less than £100 to save at the end of the month or the 1 in 4 Britons with a mortgage of at least £100,000 left to pay.
Worrying about existing debt and / or potential debt can take up a lot of energy and have a variety of negative consequences, particularly on an employee's mental health. In this instance, there are a few valuable employee benefits that small businesses can offer that don't cost very much but can make a great difference.
The best benefits on offer
Starbucks US: Full tuition reimbursement
Facebook: Free accommodation for interns with a free shuttle service to and from campus.
Google: Death benefit of 50% of worker's salary paid out for 10 years
Affordable alternatives
Group Life Insurance
Group Income Protection
Matching employee pension contributions
Student loan support
Season ticket travel loans
Group Life Insurance is one the most popular employee benefits to offer because Life Insurance is inexpensive while also highly valued. Upon the death of an employee it will pay out a multiple of their salary, which can provide some comfort that their families would be taken care of if the worst were to happen. This can be a highly appealing benefit for employees that have a family they need to support, especially if they are one of the 36% of people that don't own Life Insurance.
In the case of particularly small businesses with fewer than 5 employees, Relevant Life Insurance would be the better option over Group Life because it covers employees on an individual basis rather than as a group.
For other situations, where an employee is too unwell to work or has sustained a serious injury, there is Group Income Protection. This product will pay out monthly benefits to incapacitated employees equal to a percentage of their pre-tax salary. This type of Small Business Insurance is capable of reducing some of the worry of being able to afford the basic cost of living if an employee is unable to work.
Group Life and Group Income Protection policies are also usually accompanied by Employee Assistance Programmes. These programmes come at no extra cost and offer employees valuable services they can turn to for support and help. One of the most common benefits of these programmes is a helpline for employees where they can receive advice and information about personal debt, stress, and basic medical advice. These can be invaluable in helping employees avoid difficult situations and better manage their finances.
On the other hand, benefits like increased pension contributions and student loan support can reduce debt and boost savings, which are both important to financial wellbeing.

Speak to Our Employee Benefits Consultants
While Small Business do face certain constraints when it comes to putting together a good employee benefits package, budget shouldn't be one of them. There are many ways that employers can be creative with their perks that won't require them to bankrupt their business just to reward their workers.
The best solution to the problem is to get your employees involved in the process. The best employee benefits aren't the most extravagant, but the ones that match your budget and the demographic of your workplace. That is why it is vital that small business owners make an effort to understand the needs and interests of their workers before making big employee benefit decisions.
In addition, it pays off to find employee benefits that can reward employees in more way than one, like Group Insurance. While standing desks and cinema tickets might be able to draw in new employees, it's the long term benefits like Group Health Insurance that make employees' stay and help them feel that they are getting more out of their job than a simple salary.
If you would like to learn more about employee benefits for small businesses, why not speak to us on 02074425880 or visit some of our guides using the buttons below.
Compare Top 10 UK Insurers
Providing Whole of Market Advice
Other Popular Articles


How much does a business health insurance scheme cost per employee? Compare cost of Company Health Insurance for your business and see what factors affect the price of cover

Find out what Keyman Insurance is, what it covers and whether your business could benefit from key man protection.


What's the difference between Keyman Insurance and Relevant Life? Read our 2019 guide and find out which option best meets your needs...

Find out how Directors can save on premiums by opting for Relevant Life Cover instead of a personal Life Insurance policy.