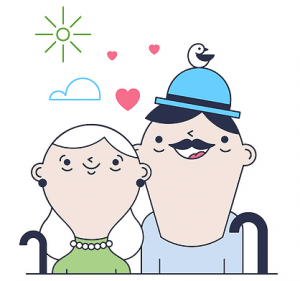 Buying a Joint Life Annuity
When you buy an annuity, you exchange your defined contribution pension pot for an income for the rest of your life. A joint annuity will continue to pay out an income to a dependent after your death.
Joint annuities are typically paid to your husband/wife/civil partner after you pass away for as long as they live. However, they can sometimes be paid to a dependent child, usually until that child is aged around 23.
A joint annuity can be a way of ensuring your partner receives a pension after you pass away. It's particular useful if they don't have much in the way of retirement provisions of their own.
Compare Top 10 Annuity Rates

Takes approx. 60 seconds
What is an Annuity Pension?
When you buy an annuity, you swap all or some of your defined contribution (also known as money purchase) pension for a regular income for the rest of your life. For this reason, most annuities sold on the market today are known as lifetime annuities because they will provide you with a pension income until you pass away.
You can choose when you receive your annuity income: monthly, quarterly, biannually or annually. Pick the option that bests suits you and your ability to budget in retirement.
A single annuity is based on the life of one person. It pays out for the entirety of their life and then ends.

When you buy an annuity, it's important to recognise that, if you pass away in the early years of the contract, you'll likely get less back in income than you paid in.
This said, if you live for a long time after buying your annuity the annuity company has to keep paying out. You'll continue receiving an income regardless of the fact that you may have taken more in income from the annuity company than you originally paid in from your pension.
Jonathan Cooper
Senior Paraplanner at Drewberry
Annuity Options
Level or escalating
A level annuity means your income will remain fixed over time, potentially therefore being eroded in real terms by inflation. An escalating annuity will rise each year in line with consumer prices. Escalating annuities typically pay a lower amount initially to make up for the fact it rises with time.
Guarantee period
An annuity with a guarantee period will continue paying out the full annuity for the rest of the guarantee period if you die sooner. So if you had a 10 year guarantee period and died after 5 years, your annuity would continue paying out as a survivor's pension in full for a further five years.
Need Help? Start Live Chat with our Experts

Neil
Pensions Advice

Robert
Income Protection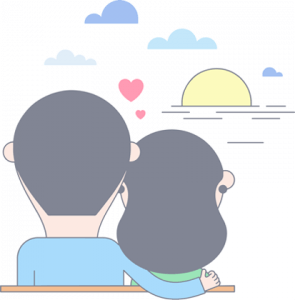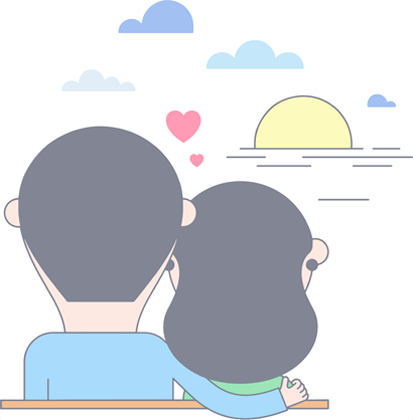 What is a Joint Annuity Pension?
A joint annuity pension, unlike a single annuity, is based on the life of two people. Typically, the second person is a spouse/civil partner. For this reason, joint annuities are known by a number of different names, including:
Survivor's annuities
Widow's pensions
Spouse's annuities.
A joint annuity can also pay out to a dependent child, typically until that child is around 23, although this is subject to individual conditions laid down by your particular pension provider.
Joint annuities provide a spousal income after the death of the original annuitant. This means they're often used where the spouse/civil partner doesn't have much or any pension savings of their own and would struggle financially without their partner's income in retirement.

It's important to note that opting for a joint annuity could reduce your initial pension in certain circumstances, depending on the age of you and your partner and how healthy you both are.
Also, the income from a joint annuity is typically reduced to a percentage of the original income after the death of main pensioner. This could be 50% of the original payment, for instance. It's possible for the spouse to continue receiving the entire pension, but the higher you set this figure the lower your initial income will be.
Casey Goodwin
Pensions & Wealth Administrator at Drewberry
What is a Joint Enhanced Annuity?
If you or your partner are ill, you may qualify for an enhanced annuity. These are annuities that will pay you a higher initial income because you're ill with a compromised life expectancy or you smoke.


As the annuity company assumes they'll be paying income for less time due to your life-limiting illness or your smoking habit, you receive a higher annuity income from your pension pot than a healthy non-smoker.
Enhanced annuities are available for couples even when only one partner has a compromised life expectancy. In this instance your annuity rate might be slightly lower than if you bought a single enhanced annuity, but it would still be above the annuity rate typically offered for a joint annuity underwritten on a healthy couple.
Do I Need a Joint Pension?
Key questions to ask yourself when you're considering if a joint pension is right for you include:
Would your partner have enough income in their own right after you pass away? If they don't have an income of their own, a joint annuity could be a good option.
Does your partner have their own pension? If so, a single annuity just in your name might be fine.
Can you afford to get a reduced income today to ensure your partner receives an income later on? Given that the annuity company assumes it will be paying an income for longer, joint annuities may have a lower starting income than a single annuity, depending on your circumstances.
Do you want your loved ones to inherit your pension? A joint annuity can pass down your pension to loved ones, although if you want them to inherit your pension pot's capital you might consider pension drawdown over an annuity.

A simple policy well explained good impartial advice and knowledge done with a smile! Many thanks.
Martin Johnson
24/04/2019
How Does a Joint Retirement Annuity Work?
When you buy a joint annuity, your annuity starts being paid as a survivor's pension to your designated individual after you pass away.
The amount the designated individual – usually your widow(er) – receives is expressed as a percentage of your total pension, e.g. 50% or 66%. However, it's possible to pay up to 100% of the pension to your dependent if you wish.
What Happens to an Annuity on Death?
How are annuities taxed when you die?
How an annuity is taxed when you die will depend on the age you are at death. If you die before the age of 75, the income for your dependants will typically be free from income tax.


If you die after the age of 75, your loved ones will usually have the annuity taxed as income in the normal way. Inherited annuities, just like other inherited pensions, are generally free from inheritance tax.
Joint annuities with guarantee periods
It's possible to have a joint annuity with a guarantee period. If you choose this option, you might want to consider an annuity overlap. This can significantly boost the survivor's pension for the remainder of the guarantee period.
If the original pensioner dies within the guarantee period, an annuity overlap allows both the joint survivor's pension and the full annuity to be paid for the remainder of the guarantee period. Without the overlap, the survivor's pension would only kick in once the guarantee period ended.
Download our latest FREE e-Guides
The Drewberry 'Making Sense' guides are here to cut through the jargon so you can understand how to make the most of your wealth.
Download our series of guides for help making the right decisions for your financial future.
Do I Have to Buy an Annuity?
As mentioned, you don't need to use all of your pension to buy an annuity. You can just use some of your pot for the annuity purchase and access the rest of your pension in line with the 2015 pension freedom legislation.
Thanks to these pension freedoms, you don't actually have to buy an annuity at all if you don't want to. The old rules meant anyone who had saved below an arbitrary figure in their pension pot had no choice but to use an annuity. Those with larger pension pots could access pension income drawdown, but even they had to buy an annuity at age 75.

The 2015 pension freedoms mean that no one has to buy an annuity if they don't want to. While an annuity does provide a guaranteed income for the rest of your life, with no chance of it running out, annuity rates have never been as low as they are in the current economic climate.
This, plus a desire for more flexibility in how and when they take their pension cash, has resulted in many people opting for pension drawdown over an annuity. Here, you access your pension flexibly, taking lump sum and income streams from your pot as you see fit.
Mark Williams
Wealth & Investments Expert at Drewberry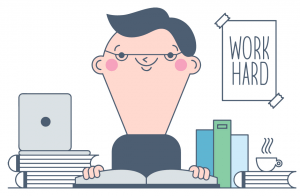 Need Annuities Advice?

If leaving a pension to your loved ones is your main reason for opting for a joint annuity, consider whether income drawdown might provide you with a better option. Here you can leave any unspent lump sum in your pension pot to your loved ones free from inheritance tax. They can use that to buy an annuity later if they wish, but also have the freedom of flexibly accessing the pension by continuing drawdown.
For help and advice on joint annuities and pension drawdown, don't hesitate to get in touch. You can reach us on 02084327333.
Neil Adams
Pensions & Investments Expert at Drewberry
Compare Top 10 Annuity Rates

Takes approx. 60 seconds
Frequently Asked Pensions Advice Questions
I've had a number of different jobs over the years and have accumulated lots of pension pots in...
My old pension scheme has informed me that I need to seek financial advice before I can make a transfer....
A few years ago I was diagnosed with coronary heart disease. As a result, I have angina and recently...
I have a couple of company pensions from previous employers but I'm not sure how well they are...
Other Popular Articles


What are the best UK annuity rates in 2019? Read our guide, get expert advice and instantly compare current annuity rates from Aviva, Legal & General and other top...


Use our online UK Annuity Rate Calculator to find out how much your pension is worth when buying an Annuity.


Your 2019 guide to maximising your retirement income with an annuity. How much income can you buy with your pension pot?


Do you need a single or joint life annuity? Expert pension advice on the difference between single and joint life annuities and planning your retirement.