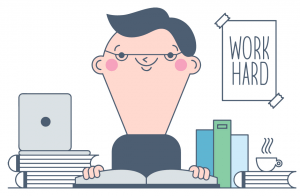 What is the Best Income Protection Insurance 2017?
When looking for income protection insurance it is natural to wonder what the best policy is but this can be hard to pin down as it will depend on your individual circumstances and requirements.
However, if we consider which policy could be the best based on the plans coverage, terms and conditions, exclusions and payout rate you should be able to narrow down your search considerably.
Compare Top 10 UK
Protection
Insurers
Takes approx. 60 seconds
This Guide

Written by:
Andrew Jenkinson
Director at Drewberry
Which insurers offer the best coverage?
This really depends on whether you are looking for accident & sickness (AS) cover or whether you are looking for accident, sickness & unemployment (ASU) protection.
Incapacity protection – Protecting against the risk of illness or injury
If you just require accident and sickness insurance then the best policies tend to have the following features:
Own Occupation Incapacity Definition
This means that the plan will payout if you are unable to undertake your specific job due to any illness or injury (please note that many payment protection plans use the 'suited occupation' definition of incapacity).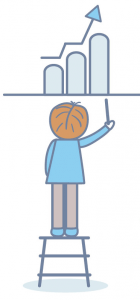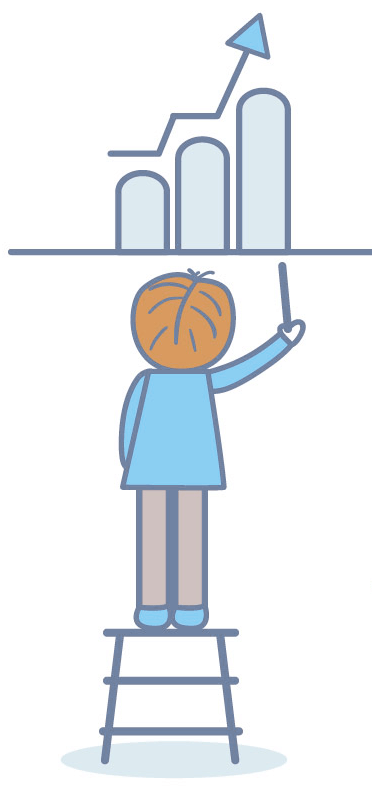 Ability to Payout Long-Term
Given LV's average payout length in 2011 of 7 years it makes sense to take out a plan that wouldn't limit the length of time it can payout for (i.e. it can payout until retirement if you are unable to return to work).
Popular policies with these characteristics include plans provided by Liverpool Victoria (LV), Aviva and Exeter Family Friendly.
Including Unemployment Cover
When looking for accident, sickness and unemployment cover great care needs to be taken as most of these polices will be payment protection plans.
Payment protection plans often use the suited occupation definition of incapacity (where you are not actually covered in your own job role), have reviewable premiums (where the insurer has the right to change the amount they charge you) and can usually only payout for a maximum period of 12 months.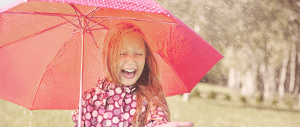 Unemployment insurance with guaranteed premiums
If you are looking for a decent income protection plan (with own occupation cover and a long-term payout period) then Liverpool Victoria have a very good policy called the LV Mortgage & Lifestyle protection plan. This is currently the only policy in the market where you can have guaranteed premiums for redundancy protection.
However, this plan is not available to many manual workers or may not be as cost-effective as taking out a separate income protection plan for accident & sickness and another payment protection plan for unemployment only cover.
Which plans have the Best Income Protection Terms and Conditions?
As mentioned above it is important to take out a plan that provides 'own occupation' incapacity protection so you are covered in your specific job role.
Lesser incapacity definitions include 'suited occupation' cover (where the insurer would assess your skills, experience and education and could decline a claim if they thought you were capable of undertaking another 'suited' job) and 'activities of daily living / work tasks' (where the insurer would make you undertake functional tests like walking or getting dressed before they would pay a claim).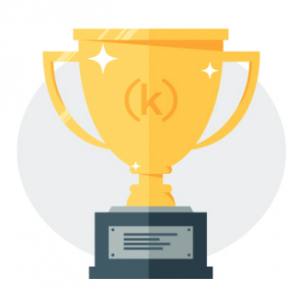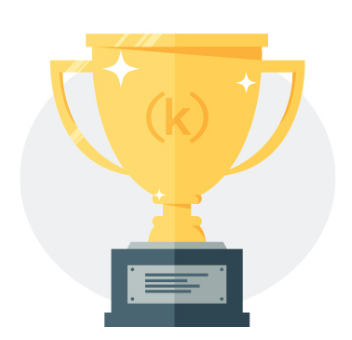 Read the fine print
When deciding which income protection plan is best for you check the terms and conditions as there are some plans in the market that would switch from own occupation cover after 12 or 24 months of a claim (such as Legal & General if you are a manual worker and Hollow Friendly). We generally do not recommend these plans in favour of policies that would use the own occupation incapacity definition throughout the entire length of a claim.
Which insurers have the least exclusions?
With income protection cover it is often the case that policies do not have any standard exclusions, which means that the insurer would payout for any medical condition that prevented you from working, irrespective of how it arose.
No standard exclusions for accident or sickness
Aviva
Liverpool Victoria
British Friendly
Exeter Family Friendly
Vitality
AIG
Some standard exclusions for accident or sickness
Legal & General – Incapacity resulting from drug, alcohol or solvent abuse;
Aegon – War or civil commotion.
Please note though if you travel overseas for business or think there is a possibility that you may reside outside of the UK in the future then some policies do have restrictions so please contact us so an adviser can arrange a suitable plan for you.
Redundancy insurance exclusions
Most insurers have an initial unemployment exclusion period where you cannot make a claim within the first 120 or 180 days of taking out the policy, and most plans only cover forced redundancy (i.e. you cannot take voluntary redundancy or get asked to leave due to poor performance).
Which insurers have the best payout rates?
It is very natural to consider one income protection insurer as being better than another based on payout rates (i.e. the percentage of all claims that are paid).
For those insurers that do publish payout rates they tend to be very high, with most providers publishing rates that are over 90% of all claims made. Please note that the payout rate is very unlikely to ever be 100% as there are always going to be issues with people not being truthful on their application and trying to claim for current / ongoing conditions.
Insurer Claims Statistics
When choosing our personal protection we want to know it is going to pay out when we need it to.
By choosing a product or specific insurer from the menu below you will be able to view the claims payout rates for all of the main UK insurers for income protection, life insurance and critical illness insurance.
Insurer
2014
Percentage of Successful Claims
2015
Percentage of Successful Claims
2016
Percentage of Successful Claims
Critical Illness Insurance
Which insurers offer the best premiums?
The premiums offered by each insurer depend on a number of factors, such as your age or whether you smoke, along with the policy details such as the policy deferred period.
One of the main pricing factors is your occupation because the risk of injury varies considerably depending on the type of job you do. It is very important to note that some insurers may offer a low premium because they are not offering 'own occupation' cover, which is often the case for people who work in very manual occupations.
You can use our income protection quotation system to see how much the premiums would be for you and compare the best income protection plans online. Alternatively feel free to give us a call on 0208 432 7333 and we would be happy to recommend some suitable options.

"Whilst some insurers now have their own direct sales teams, you won't pay any extra arranging cover through an independent adviser, like Drewberry. We have the expertise and knowledge to find the best cover for you from across the whole market. We do all of the legwork for you from start to finish, including completing the application for you over the telephone."
Samantha Haffenden-Angear
Independent Protection Expert at Drewberry Insurance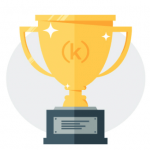 Comparing the Best UK Income Protection Insurers
| | |
| --- | --- |
| | Aviva Income Protection Solutions is the Income Protection offering of Aviva, which can trace its origins back to 1797. The company today was formed from the merger of Norwich Union and CGU PLC. Aviva Income Protection will cover you up to the age of 70 if you choose this as your policy cease age. |
| | British Friendly is a UK friendly society based in Bedford that was founded in 1902. Today it has more than 14,000 members and is one of the country's largest friendly societies. British Friendly specialises in providing Income Protection. |
| | Cirencester Friendly has been providing Income Protection for UK workers for more than 120 years. Founded as a friendly society in 1889, it today has more than 30,000 members and covers most jobs on an own occupation basis. In 2017, Cirencester Friendly won the COVER Excellence Customer Care Award. |
| | Legal & General was founded in 1836 as an insurance company for lawyers. It has since expanded considerably and today has more than 10 million protection customers worldwide. Legal & General offer both long-term and short-term Income Protection. |
| | Liverpool Victoria is one of the UK's leading friendly societies. It has around 5.8 million customers, 1.1 million of whom are members. Liverpool Victoria's Income Protection involves a broad range of different products to suit differing needs. |
| | Royal London was founded in 1861 and became a mutual society in 1908. Today it is the UK's largest mutual life, pensions and investments company. Royal London has long operated both the Bright Grey and Scottish Provident brands and their Income Protection offerings; between 2014 and 2016 both were rebranded to Royal London. |
| | Although only founded in 2007, Vitality has grown to become one of the country's leading protection companies. Vitality offers an innovative approach to insurance, providing consumers with discounts if they keep up with a health and fitness regime and pass annual health checks. |
Need advice?
From simply finding out whether an insurers premiums are guaranteed or wanting to know the claims statistics for a particular insurer, please do not hesitate to pop us a call on 0208 432 7333.

"We exist to ensure you have the information and the support you need when considering your financial protection. We are here to make sure you get it right"
Tom Conner
Director at Drewberry Insurance
Frequently Asked Income Protection Insurance Questions
I'm looking to get Income Protection insurance as i think it's a great way to protect my earnings...
I'm looking at getting income protection cover. Is there a plan i can get that would cover me for...
I have recently taken out a mortgage and have been told about critical illness insurance but have now...
I am looking for some income insurance but there seem to be many different types of cover available,...
Our Latest Reviews

Elizabeth Owen
10/10/2017
Sam was knowledgeable and attentive and spent a long time explaining and working out what Income Protection insurance would be best for me.

Adam Doree
04/10/2017
I researched Drewberry to make sure they would be likely to add value to the confusing process of finding suitable insurance – and they delivered completely; I was very impressed and feel like they added real value in terms of consultation and guidance. Would recommend without hesitation.

Jonathan Moss
04/10/2017
Will is fantastic went through everything in detail really helpful and ultimately ensured that I went with the best product for my circumstances. Thanks!
We are rated 4.9/5 based on 1129 independent client reviews.
To read more of our
independent client reviews click here →