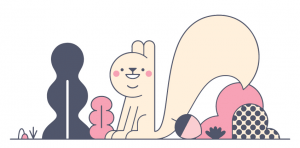 Getting Income Protection Advice
Income Protection is a type of insurance designed to protect your earnings if you're ever unable to work. At Drewberry, we offer expert Income Protection advice for anyone consider insuring their income and securing their finances.
If you become ill or injured and can't perform your job, an Income Protection policy will pay out monthly benefits to cover typically between 50% and 65% of your lost income.
We believe that Income Protection is one of the most vital insurance products you can buy. It ensures that if the worst should happen, you won't be without a source of income to support you and your family at a time when you need it the most.
Compare Top 10 UK
Protection
Insurers

Takes approx. 60 seconds
This Guide

Written by:
Michael Englefield
Content Manager at Drewberry
⏰  7 min read
Need Help? Live chat now and get an instant answer from our Experts...
What are my Income Protection options?
One of the main reasons why so many people use our Income Protection advice service is the large number of choices that need to be made when you take out a policy. This might seem overwhelming at first, but at Drewberry our experts can help you through the process to get the best cover for your circumstances.
What are the Different Types of Income Protection?
The first thing you will need to decide when you begin looking at policies is what you would like to have covered in your policy.


Accident & Sickness
This is a standard Income Protection policy that will cover any accident or illness that prevents you from working.
Insurance providers don't have a defined list of conditions you can claim for – instead what you are and aren't covered for depends on your medical history and pre-existing conditions. Also, with own occupation cover, you are protected should any illness or injury prevent you from being able to do your job.
Accident, Sickness & Unemployment
Some Income Protection policies can cover unemployment without the cause being an illness or injury. Usually, they will cover forced redundancy and provide cover for up to 12 or 24 months allowing the policyholder time to find another job whilst still being able to meet their monthly financial commitments.

It's important that you carefully look over protection policies that include unemployment cover. Many of the terms and conditions make these policies particular difficult to claim on if you are self-employed or a company director, it is important you get expert advice to ensure such a policy is suitable.
Josh Martin
Independent Protection Expert at Drewberry
Your Key Policy Factors
There are a range of policy options to choose from that will adjust the level and cost of cover you get from your policy, allowing you to tailor your policy to meet your specific needs.
Cease age
The cease age is the age at which your policy ends. It's typically possible to extend your policy to a cease age of around 70.
However, many people are free from major commitments before this age and often roll back the cease age to 65 or even 60 as this can offer significant savings on the cost of Income Protection.
Deferred Period
The deferred period is a decided length of time that you need to be out of work for before you can begin to claim for incapacity. This can range anywhere from one day to two years. The longer you can wait before claiming Income Protection Insurance, the lower your premiums will be.
Premium type
Guaranteed premiums, reviewable premiums and age banded premiums are the usual types of payment that you can choose from. Each has a different initial cost and will alter how much you pay for your cover over time.

Guaranteed premiums remain fixed (unless you opt to index-link the cover to keep up with inflation). Age-banded premiums rise in line with your age in a fixed pattern laid out by the insurer in the policy documents.
When it comes to reviewable premiums, Drewberry rarely recommends these as they can increase by an arbitrary amount each year depending on a variety of factors, including some outside your control, such as the number of claims the insurer has experienced over the past year.
Ciaran King
Independent Protection Expert at Drewberry
Short-term/Long-term cover
This refers to the length of your claims period. The best Income Protection is long-term and has an unlimited claims period which allows you to continue receiving benefits for incapacity right up until the day your policy ends. However, some insurers offer short-term Income Protection as a cheaper alternative, which often has a maximum claims length of one, two or five years.
Indexation
If you opt for long-term cover and have many years until the policy cease age, we'd typically recommend that you index-link your Income Protection benefit to ensure that it keeps pace with inflation. It does cost a little more, but it will ensure the spending power of your payout won't be eroded over time.
Who are the Different Income Protection Insurance Providers?
There is a lot to consider when looking at insurers that goes beyond just the cost of their policies. Some insurers offer additional benefits that can enhance your cover.
Comparing insurers can be a difficult task to tackle alone, which is why we're here to help. As well as offering Income Protection advice, we can collect and compare quotes from insurance providers to help you find the best deal.
Top 5 UK Income Protection Providers

Aviva is one of the largest insurers in the world, operating in more than 28 countries

Aviva's Income Protection Plus uses the own occupation definition of incapacity and offers benefits worth 55% of your income up to £20,000 per month.

Aviva also offer a range of options that allow you to cut the cost of your policy, such as a choice between guaranteed or reviewable premiums and the availability of a limited payout term.

Legal & General have more than 10 million customers worldwide. In 2015, their Income Protection policy won an award from COVER Excellence.

L&G's Income Protection policy is idea for individuals in low risk occupations that would like to make the most of their situation.

Policyholders get access to own occupation cover, a guaranteed monthly benefit of up to £1,500, and benefits worth 60% of their earnings up to £200,000 per year.

Liverpool Victoria are a friendly society and one of the UK's leading providers of financial services.

LV Income Protection can cover up to 60% of your earnings.

Their additional benefits include fracture cover and special conditions for teachers and medical professionals working in the NHS.

Vitality is one of the newest insurers providing Income Protection, having been founded in 2007.

Vitality has a unique optional element that can be added to its VitalityLife Income Protection which allows policyholders to claim rewards.

By taking an active approach to staying healthy while you have your policy, you might be able to lower the cost of your premiums, get cashback, or get discounts from Vitality.

Royal London is a mutual society and so operates for the sake of its members. Its Income Protection policy provides enough options to make it accessible for most people wanting to protect their income.

Royal London also offer a unique 'Helping Hand' service with their Income Protection policies at no extra cost. This provides policyholders with practical and emotional support from personal nurses and counsellors.
Income Protection or Payment Protection Insurance?
A lot of confusion has surrounded these two types of protection products. Many people have assumed that these two products are the same thing. However, there are a lot of key differences between Income Protection and Payment Protection that you need to be aware of.
While one product will offer reliable protection for you and your loved ones, the other won't cover much more than your loan payments. That's why we'd always recommend getting advice to make sure you're getting the right product for your needs.
| | |
| --- | --- |
| Designed to protect your income | Designed to protect your loan payments |
| Cover for 50%-65% of your earnings | Cover is aligned with your outstanding debts |
| Can offer long-term protection, paying out until you retire | Short-term protection only – policies pay out for a maximum of 12-24 months |
| Own occupation cover is available that will protect you if you can't do your specific job | Cover is typically suited occupation |
| You're medically underwritten from the start of your policy, so you know what you are and aren't covered for right away | Insurers assess your ability to claim only when you attempt to, meaning you don't always know what will and won't be covered |

Victoria swiftly helped in finding a solution which offered the required cover, with a more competitive premium.
Doug Harvey
05/09/2018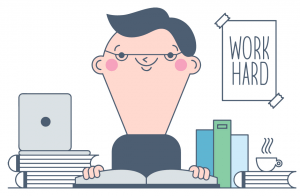 Getting Income Protection Advice
At Drewberry, we offer free and impartial financial advice, helping to pair you with the right protection products to meet your needs. If you're interested in taking out an Income Protection policy, our advisers will help you find one that suits your needs. We have access to the entire UK market, so are well-suited to search out the right policy for you.
Get Income Protection advice from our expert financial advisers today and secure your earnings. Contact us on 01273646484.
Tom Conner
Director at Drewberry
Compare Top 10 UK
Protection
Insurers

Takes approx. 60 seconds
Frequently Asked Income Protection Insurance Questions
I have only been self employed for six months so don't have any...
I'm thinking about taking out income protection insurance, as a keen surfer would i be covered...
I'm looking for some kind of insurance to cover illness or injury. Do you offer this type...
I don't get sick pay so I want to protect myself with income insurance for accident and sickness but...