What is Financial Advice?
Over the years, good
financial advice
can make all the difference between achieving your financial goals in life and just scraping by…
As we head through life, our financial ambitions naturally evolve and change along with our circumstances. Although there's a huge financial services industry built upon providing the financial products we all need to meet our financial ambitions, the reality is that very few of us have either the time or the specialist knowledge needed to make the most of these products.

In addition to this, the pensions and tax regimes in the UK are notoriously complex and subject to frequent change. For most of us, this means that the time costs of staying abreast of such changes mean that it's often cheaper – and far safer – to pay a professional adviser for their services.
What does a Financial Adviser do?
They're there to help you identify what's most important in your life and to propose the best ways to protect those things while building up the savings you'll need to meet your unique financial ambitions.
When would I need an adviser?
Many people tend to think of seeking financial advice when a lifestyle change comes along such as getting married, having a family or buying a new home. Just as often, it can be the death of a loved one or seeing a family friend fall ill that prompts us to seek financial advice. However, the truth is that it's never too early to get your finances into good shape. Whatever your stage of life, it's always useful to discuss your financial position and your ambitions with a trained adviser.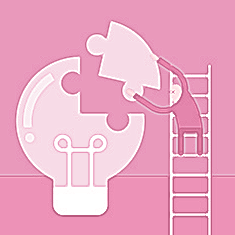 What should I expect from a good advisor?
A good adviser should look at your finances in the round and present you with an overview of the various risks facing your financial future as well as a viable plan for building up the level of savings you'll need to achieve your financial ambitions. Because there are so many ways in which a qualified financial adviser can help to create and protect wealth, over time, the fees they charge for their advice should pay for themselves several times over.
Planning your Financial Future
When it comes to adding value to your personal finances, there are a number of areas where a good financial adviser can be especially useful.
1. Implementing a successful investment strategy
One of the most abiding, and expensive, mistakes made by private investors is that they tend to buy when markets are nearing their apex only to sell once more when prices start to fall. This may be human nature, but it's also the most reliable way to see your investment strategy fail.
A good financial adviser can help you maintain your investment discipline, despite market gyrations. Sticking it out with your agreed investment strategy will greatly improve your chances of achieving your financial ambitions.
2. Monitoring your ongoing contributions and withdrawals
This ensures that your plan stays on target throughout the course of your life. A carefully managed withdrawal programme – which may include pension drawdown – can also add years to the life of your pension benefits.

3. Adjusting your plans to suit your changing lifestyle
Changing jobs, buying a new house or starting a family will all have a major impact on your financial ambitions and your ability to plan for the future. A financial adviser is ideally positioned to help you adjust to such important lifestyle changes.
4. Ensuring you have the right level of protection in place
A financial adviser can help you protect what's most important to you by ensuring you have sufficient protection insurance in place to fulfil your financial goals. This might include Income Protection to cover your income if you're too ill to work, Mortgage Protection Insurance to cover your mortgage, or Life Insurance to protect your family should the worst happen.

5. Optimising the financial and tax planning benefits open to you
Whether you're saving for retirement, your children's education or your dream holiday home, a financial adviser can help you to make the most of the numerous tax and financial planning opportunities open to you.
6. Managing your portfolio
Unless you're a financial professional – and even if you are – a financial adviser can help you to ensure that your portfolio remains properly balanced and in line with your risk requirements throughout the course of your life.
Compare Top 10 UK Insurers
Find out how a Drewberry financial adviser can help you reach your destination by making the most of your finances.
Call us on
No Financial Advice – The Risks of Flying Solo
Of course, there's nothing to prevent talented amateurs from researching their own protection and investment solutions…
However, very few of us actually have the free time available to stay abreast of the latest changes to the tax regime or the best performing investments. Similarly, advisers generally have access to a far wider range of products and providers than are open to the direct investor. They're also in a much better position to negotiate fees with such product providers.
The cost of self-investment
There's also the cost of the potentially lost investment performance that can result from choosing your own portfolio of funds. This is because very few of us have a worthwhile understanding of how to properly diversify a portfolio across different asset classes, regions or investment styles. This can prove costly, especially to those who might be nearing the time when they want to draw their pension benefits.
Similarly, few private investors review the performance of their portfolio as frequently as they should while even fewer regularly re-balance their portfolio when it starts to move away from its original asset allocation. Over time, this means that your portfolio can be quietly taking on increasing investment risk which, again, could prove costly.
Don't Settle for Average Performance
Added to this is the fact that many 'do-it-yourself' private investors end up settling for 'average' performance from the funds they choose which, in a universe which contains literally thousands of different funds, is a long way from optimal.
A simple illustration is provided by funds in the highly popular UK Equity Income sector. According to Trustnet, in 2015 the average fund in the sector delivered 6.2% over the course of the year. However, the best performing fund of this type delivered just over 20% during the same period while the worst managed to clock up a loss of more than 6%*.
Consequently, it can be argued that investors who 'settle' for average performance are really signing up for either the 'best of the worst' or the 'worst of the best' returns. It's also vital to carefully consider the risk of the fund and not just performance.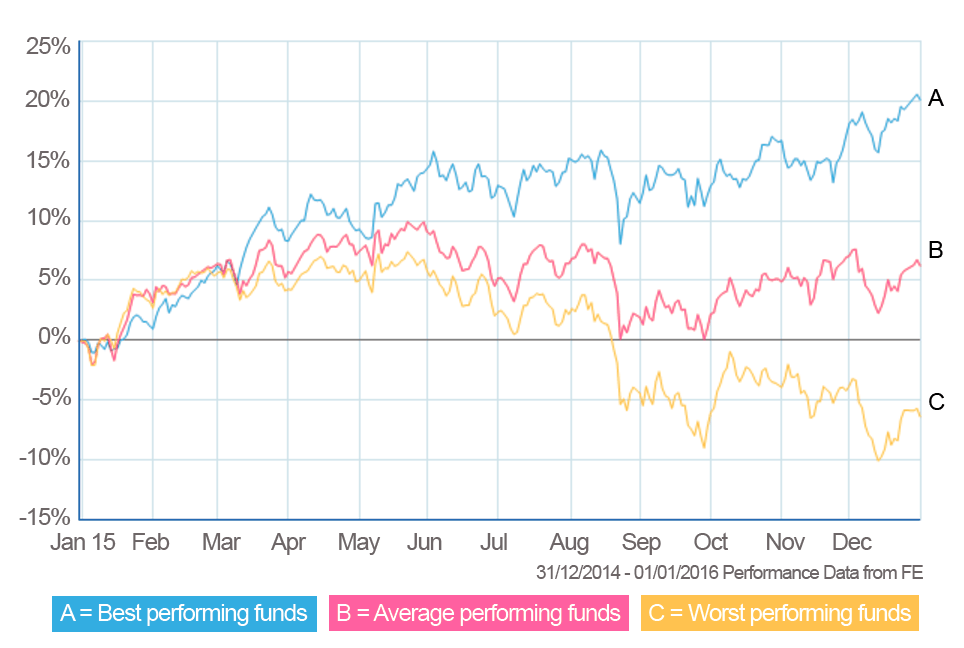 * Source: Trustnet 9 May 2016, prices in pence sterling unless otherwise specified. Price total return performance figures are calculated on a bid price to bid price basis (mid to mid for OEICs) with net income (dividends) reinvested.
Regular Financial Reviews
While no financial adviser can promise to deliver the best performance in the market (and you should be very sceptical of any adviser who might make this claim) there's clearly a great deal of potential to improve on average fund returns. By regularly reviewing your portfolio, a professional adviser will aim to ensure you're invested in funds that give you the best opportunity of capital growth over the lifetime of the investment, given the level of risk that's most appropriate for you.
Responsibility – You vs Financial Adviser
What may be still more disturbing is that if you buy an unsuitable product directly there will be little or no recourse open to you in terms of compensation.
Paying for financial advice provides you with protection
By contrast, paying for advice means that someone else is responsible for the product and investment selections you make. This liability can provide useful protection for investors who might find themselves saddled with unsuitable investment choices.
In the event that an adviser fails to meet their obligations, you may be entitled to recourse from the Financial Services Compensation Scheme (FSCS). Under the scheme, most types of investment business are covered up to a limit of £50,000 while insurance advice and arrangement is covered for 100% of the claim, with no upper limit.
Compare Top 10 UK Insurers
Find out how a Drewberry financial adviser can help you reach your destination by making the most of your finances.
Call us on
Our Services
A summary of the core services we provide for our clients, if you need some assistance then please do not hesitate to call us on 02084327334 or email help@drewberry.co.uk.
Pensions Advice
Whether you're currently saving for retirement, about to retire or already in retirement, our expert pension advisers can help you maximise your retirement assets.
pensions
sipps
annuities
income drawdown
Investment Advice
Whatever your financial goals, we'll find the ideal combination of investments for your needs whilst maintaining an appropriate level of risk for you
investment funds
on/offshore bonds
Tax Advice
Whatever your circumstances, our advisers are able to advise on how best to optimise your tax position to help reduce the impact of taxation on your hard-earned savings.
inheritance tax
capital gains tax
various other tax relief
Insurance Advice
Enjoy the peace of mind that comes from knowing you've protected what's most important in life. Our specialist insurance advisers are on hand to help
life insurance
income protection
critical illness