Freelance Insurance
Public Liability Insurance
Public Liability Insurance for freelancers protects your business if you need to pay compensation for injury or damages to another person or their belongings.
If you are somehow at fault for a person's injury or illness, or are responsible for damages made to their property, your insurance policy will cover you if they decide to claim compensation.
Covers the cost of paying compensation to the claimant as well as legal costs. Some providers are even willing to cover lost income during the trial.
Public Liability cover will usually range between £1 million and £10 million, but the cover you need will depend on your business and the level of risk.
Public Liability
Income Protection Insurance
Income Protection for freelancers covers any accident or sickness that prevents you from working in your own occupation.
Pays out monthly benefits to cover lost income, paying out up to 70% of your typical pre-tax earnings.
Choose between short-term cover, which pays out for up to 2 years per claim, or long-term cover, which can pay out monthly benefits until you retire.
Choose a Day 1 deferred period to begin receiving your benefits right away if you are unwell, compensating for a lack of sick pay.
Income Protection
Professional Indemnity Insurance
Professional Indemnity Insurance will protect you and your business if a client or customer asks for compensation for failure to deliver a promised service or product.
It can also cover the cost of any damages incurred as a result of the products and / or services you offer.
Your policy will cover the cost of paying the agreed upon amount of compensation as well as the legal costs incurred during the process or pursuing or defending a claim.
This Freelance Insurance product is sometimes a regulatory requirement for freelancers in certain fields and industries.
Provides peace of mind to both clients and freelancers, ensuring that if anything does go wrong both parties will be covered.
Professional Indemnity
Private Health Insurance
Provides freelancers with access to private healthcare and facilities, bypassing long NHS waiting lists.
Allows you to organise your medical treatments around your schedule and needs.
Access the latest treatments and drugs, including those not yet available through the NHS.
Choose optional cover for outpatient treatments and more, including therapies, home care, and routine dental/ optical treatments.
Fit your healthcare to your schedule and get back to work sooner with faster treatment
Health Insurance
Life Insurance
Pays out a tax-free lump sum to your loved ones should you pass away.
Capable of covering your mortgage, funeral expenses, or maintaining your family's lifestyle should the worst happen.
Add Critical Illness Cover to your policy to claim your benefit if you are diagnosed with a critical illness.
Provides you and your loved ones with peace of mind and financial security.
Life Insurance

Excellent service at convenient times of the day specified by me. All product options were clearly outlined and I am very pleased.
Matthew Draper
11/07/2018
Insurance Options for Freelance Workers
Public Liability Insurance
What is Public Liability Insurance?
Public Liability Insurance is designed to protect you and your business if in any case you are liable for damage or injury as a freelancer.
If a person is injured or has their property damaged either on your business's premises or as the result of your actions, they may decide to claim expenses from you. In which case, your Public Liability Insurance would typically cover the cost of the claim as well as the legal fees provided you take out the appropriate level of cover.

Public Liability Insurance is not the same as Employers' Liability Insurance. If you hire employees, Public Liability Insurance will not cover you if your employees claim for any injuries or damages that you or your business may be responsible for. Instead, this type of Freelance Insurance is designed to protect you from claims coming from outside of your business – typically from clients or customers.
Rauri Taylor
Independent Protection Expert at Drewberry
If you hire employees, you'll need to take out Employers' Liability Insurance. This is a legal requirement for almost all businesses employing staff not related to the director.
Do Freelancers Need Public Liability Insurance?
Public Liability Insurance is not a compulsory insurance for freelancers, but it can be a saving grace if you find yourself in a difficult situation.
Even cases of minor injuries or damages where you are liable can result in considerable legal fees if the person decides to pursue compensation. If your business is only small, costs of this size have the potential to completely cripple your business and your potential as a freelancer. That's why this type of Freelance Insurance is so highly recommended.
Income Protection Insurance
Why Do Freelancers Need Income Protection Insurance?
It is common knowledge that freelancers and self-employed professionals do not receive any form of sick pay and do not often have much to fall back on if they ever need to take some time away from their work. Thankfully, Self Employed Income Protection Insurance was designed to bridge the gap between lost earnings and everyday expenses if you can't work as a freelancer.
The right policy can support freelancers with monthly income for as long as you need it and pay out enough to cover all of their essential spending.
Freelancer Income Protection is an incredibly valuable insurance product for nearly any kind of professional. It protects you against accident and sickness and, unlike Critical Illness Insurance, providers will cover nearly any health condition that prevents you from working rather than covering a predetermined list of conditions.
Benefits are based on a proportion of your regular income and can pay out up to as much as 70% of your pre-tax earnings per mont or, if you have a limited company, 80% for policies run through the business.
For many freelancers, this can cover essential expenses while they aren't working, including rent or mortgage payments, utilities, and food shopping.
Do Freelancers Need Unemployment Insurance?
When finding the right insurance product to protect your income, we would normally advise that freelancers and self-employed professionals steer clear of Unemployment Insurance. This is because there are few opportunities to claim Unemployment Insurance as a freelancer.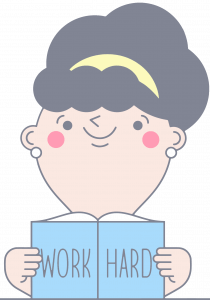 In order to claim income from an Unemployment Insurance policy, you will need to meet the following requirements:
You were made forcefully unemployed and did not leave employment voluntarily
You were not made unemployed as the result of industrial action, misconduct, dishonesty or fraud
Your redundancy came on suddenly and you were not given prior warning
While these requirements on their own are highly specific and difficult to fulfil in most circumstances, they can be even more difficult to meet if you are a freelancer. This is because most policy providers may consider you to be still employed by yourself even if you are not technically working. As your own employer, you get decide when you can and cannot work, which makes it difficult to prove that you didn't leave work voluntarily.
Professional Indemnity Insurance
What is Professional Indemnity Insurance?
Professional Indemnity Insurance for freelancers will cover the cost of claims as well as the legal costs if you are taken to court for causing your client professional and / or financial loss.
Professional Indemnity Insurance is designed to help you if a service or product you have provided results in physical, reputational or financial harm being inflicted on the client.
This type of Freelance Insurance is essential not only to protect the business, but also to protect clients who have paid for a service or product that has failed to be delivered to their requirement.
Professional Indemnity Insurance will cover you if you are accused of:
Losing important documents or information;
Libel or defamation;
Negligence;
A breach of duty of care;
A breach of confidentiality (providing it was unintentional);
Copyright infringement (providing it was unintentional).

An example of when Freelance Professional Indemnity might come in handy would be if a freelance editor neglected to fact check an article, resulting in the client's reputation being damaged. It would also cover a freelance consultant if they accidentally lost sensitive documents pertaining to their client's project.
Jake Mills
Independent Protection Expert at Drewberry
Why Do Freelancers Need Professional Indemnity Insurance?
For some professionals, it is a regulatory requirement of their industry to have Professional Indemnity Insurance. For these types of freelancers, not having insurance can result in disciplinary action, but this is not the case for all freelancers.
Regardless of whether you are obligated to carry Professional Indemnity Insurance, it is wise to have it if you provide a service or product and do not have the financial resources to cover any mistakes made. Without it, it may be up to you to cover up to thousands of pounds worth of compensation and legal fees if a client decides to pursue a case.
Freelancer Health Insurance
Do Freelancers Need Health Insurance?
While Self Employed Health Insurance isn't an essential insurance for freelancers, it can be of great help if an acute medical problem prevents you from working. If you have a family that depends on the income you bring as a freelancer, an injury or illness can cause serious financial strain if it prevents you from working.
Through the NHS is it can take weeks on a waiting list to receive certain types of treatments. Having a debilitating condition means that you won't be able to work during this time. But, with a Health Insurance policy, you will be able to receive your treatments quickly through a private facility. If you are still working while you aren't well, Private health Insurance has the added benefit of allowing you to organise your treatments around your schedule and you can choose the facilities where you receive them.

If your time is precious and you want to speed up the process of getting a diagnosis, it pays off to add Outpatient Cover to your Freelancer Health Insurance policy. With this optional cover, you can undergo your diagnostic tests privately.
Ciaran King
Independent Protection Expert at Drewberry
How Does Health Insurance for Freelancers Work?
If you are diagnosed with an acute health condition and require treatment, you can use an open referral from your GP to receive your treatment privately. Depending on whether you are covered as an outpatient as well as inpatient, you can undergo your scans and tests privately. Otherwise, your diagnosis will have to be under the NHS.
Once the details of your treatment have been confirmed, you can contact your insurance provider and they will help you get in touch with the right private hospital and private medical professional. From this point, you get to choose where you receive your treatment, who treats you and when.
Life Insurance
Why is Life Insurance Needed?
Life Insurance isn't an essential product for everyone, but if you have loved ones that may be placed in financial difficulty if you were not there to support them, it can bring great peace of mind.
If you unfortunately pass away or are diagnosed with a terminal illness, a Life Insurance policy will pay out a lump sum either directly to your estate or into a trust. This can then be used to either pay off any loans or debts, or it can be given to your loved ones to sustain their lifestyle.
How Much Life Insurance Do Freelancers Need?
There is no amount of Life Insurance that would be right for everyone. The amount of cover and the type of Life Insurance you need will depend on what you intend to cover with your policy. People often assume that more cover will always be the better option, but we are inclined to disagree. Choosing a higher level of cover or choosing to keep your cover for longer will mean paying premiums that are perhaps much higher than they need to be.
If you are looking to protect your home with a Mortgage Life Insurance policy, then the cover you need is likely to align with the amount you have left on your mortgage loan. If you are looking to protect your loved ones and ensure that they have income to live on or afford your funeral, you will need to take a closer look at your expenditure and the costs that may be involved.

If you own a limited company, you might be able to take advantage of some tax benefits by purchasing a Life Insurance policy through your company. This is known as Relevant Life Insurance. With this kind of policy, your insurance premiums will be paid by your company and the payout avoids inheritance tax by being placed in a company-owned trust.
Egle Blusiute
Independent Protection Expert at Drewberry
Should I Add Critical Illness Cover?
If possible, we would usually recommend pairing Income Protection with Life Insurance rather than adding Critical Illness Cover. This is because claiming for a critical illness diagnosis on a combined Life and Critical Illness Insurance policy will take away your Life Insurance benefit. You can only ever claim once on combined policies, and once your policy pays out it ends.
If you are looking to cover a loan with your Life Insurance policy, then added Critical Illness Cover can be useful because, no matter when the policy pays out, the benefit will still pay off the loan. However, if you are looking for the right Freelance Insurance products to leave behind some money for your family or cover funeral costs, we would normally recommend taking out a Life Insurance policy on its own and protecting your income with an Income Protection policy.
Need Help? Start Live Chat with our Experts

Neil
Pensions Advice

Robert
Income Protection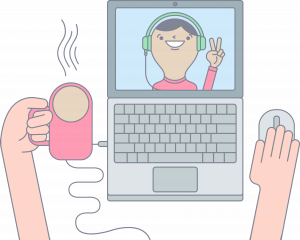 Freelance Insurance Advice

There are so many Freelance Insurance products available to help freelancers that it can be difficult to decide which ones you actually need.
Our team of advisers are available to help you find the right insurance options for your specific needs. Contact us at 01273646484 to get bespoke advice and to compare quotes from the top UK insurance providers.
Robert Harvey
Independent Protection Expert at Drewberry
Frequently Asked Financial Advice Questions
I've seen insurance 'guaranteed insurability option' on insurance policies when I've...