How much does Critical Illness Insurance cost?
There can be no single answer to the question of how much critical illness insurance costs as every individual circumstance and policy will differ, but an understanding of the rating factors in play can help you find the right cover at the right price.
Understanding the various risks
The cost of the premium will ultimately be related to the risk that a particular insurer sees in having to make a payout from a policy and the amount that they would have to cough up in the event of a successful claim.
This means that the older you are and the unhealthier you are, the more you're likely to pay in premiums as, statistically, it's more likely that you'll suffer a critical illness and make a claim
Key Policy Factors
Amount insured and policy term
The amount insured and the policy term are factors in your direct control, as you choose them at the start of the policy. The larger the sum insured and the longer the policy term, the higher the price.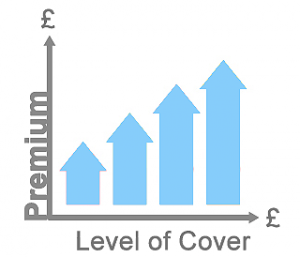 Guaranteed and reviewable premiums
You can also choose whether your premium payments are reviewable or guaranteed.
Reviewable premiums may be cheaper at the outset, but they can be raised in the course of the policy if, for example, the provider experiences higher claim levels than it had anticipated, or if a major change in interest rates increases its cost base.
It's generally the case that guaranteed premiums will work out cheaper over the full policy term. It also proves peace of mind that the insurer cannot increase your premiums, potentially making the policy unaffordable at a time you need it most.
Number of conditions covered
You may find that the more conditions covered by a policy, the more expensive it is. Similarly, it may cost more for a policy covering early stage conditions and 'minor' examples of critical illnesses like a partial loss of sight.
Note, though, that these factors also relate to the overall quality of a particular product and some policies will simply be better than others at the same price.

"Most critical illness providers will cover the same conditions, however, it is always worth reviewing the list of illnesses covered by each insurer and the severity to which they will consider a claim. Some are certainly better then others."
Oliver Evans
Independent Protection Expert at Drewberry Insurance
How you affect your Critical Illness policy
Age
It's a simple fact of life that, the older we get, the more likely we are to suffer from a critical illness, and insurers will take this into account when calculating the price of a policy.
Health
Your overall state of health, your height and weight will all be considered when working out the premium. When gaining quotes online it is important to note that these assume you are in good health.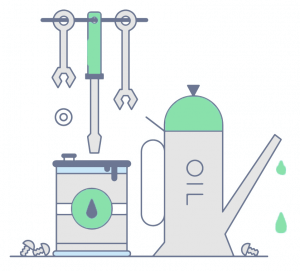 Medical History
As well as your current state of health, an insurer will want to know the medical history of you and your family. Based on your medical history, the insurer may do one of three things:
Offer the policy on its standard terms
Place an exclusion on the policy relating to a pre-existing condition you may have
Cover any pre-existing conditions but charge a higher premium to reflect the increased risk
Smoking
Given that 60-70% of critical illness claims are for cancer, smokers will be seen as a significant risk by critical illness insurers and, although they'll be able to arrange cover, premiums will be higher.
Each insurer will rate the risk differently, but it's not unusual for a smoker to have to pay around 50% more than a non-smoker for an equivalent policy.
Insurers may not differentiate between cigarettes and e-cigarettes or vaping, but some ask whether you're a light or heavy smoker; and for a very heavy smoker the insurer may require additional medical information.
Giving up smoking can lead to a cut in premiums and you're considered a non-smoker if you've quit for 12 months or more. You can then tell your insurer that you're a non-smoker and – if you pass a cotinine test for nicotine – your premiums will be adjusted accordingly.
Other lifestyle choices
You'll be asked certain questions about your lifestyle when applying for a policy and, again, the greater the risk you're deemed to be at, the higher the price of your premiums will be. For example, your level of alcohol consumption is something that will be considered.
While you'll also be asked about dangerous hobbies and pastimes, it is usually the case that if you have a dangerous hobby, such as motocross racing, the insurer is likely to place an exclusion on the plan rather than increase the premium, although this will depend on the hobby and insurer.
Gender
Gender used to be a factor in pricing life insurance and critical illness policies, with women enjoying lower premiums based on the statistical fact that they live longer.
In 2012, though, the European Court of Justice gender directive made it illegal to use your sex to determine insurance price.
Combining critical illness cover and life insurance
When quoting it's often more cost effective to consider a policy which combines both life insurance and critical illness cover as it can be cheaper than a standalone critical illness plan due to the favourable tax position insurers have with life insurance policies.

"Combining critical illness cover with life insurance can work out a little bit cheaper and there's the obvious benefit of the death benefit to ensure your loved ones are cared for if the worst happens. For those with dependents, there's no real downside to combining life insurance with critical illness cover and covering both bases."
Robert Harvey
Independent Protection Expert at Drewberry Insurance
Cutting the cost of critical illness cover
Adopting a healthier lifestyle before taking out a policy can lead to cheaper premiums, but some providers will also offer to review the premium charged if significant lifestyle changes are made, such as giving up smoking or bringing the height to weight ratio back healthy levels.
Other providers go further, such as Vitality, offering specific incentives by, for example, using technology like fitness trackers to measure activity levels.

Tom Conner's Expert View
Some providers may offer a discount if you maintain a healthy lifestyle. Ideally, this will mean you'll never have to claim, benefiting both you and the insurer.
As a way of cutting costs, consider any optional extras on the policy; things such as medical helplines and bereavement counselling may be useful to you, but if you don't feel you need them, don't pay more for providers than offer them.
The most important thing is to try to find the client a policy with a strong range of conditions being cover with solid critical illness definitions, all at a price that fits their budget.
Examples of how much critical illness cover may cost
As has been stressed, there can be no standard example of the cost of critical illness cover because individual clients and insurers all differ, but below are some test quotes for a 20-year-old person, a 40-year-old and a 55-year-old.
The quotes were retrieved from the Drewberry Insurance online comparison engine on 18 July, 2016 and all age group quotes were based on:
Critical illness cover combined with decreasing term life insurance
An office worker
A non-smoker
Critical illness cover costs for a 20-year-old
Based on the above criteria a 20-year-old seeking £100,000 worth of decreasing term life insurance and critical illness cover for a term of 25 years would pay between £16.87 and £20.57 a month in premiums.
If the policy term was increased to 35 years then the premium quotes were between £20.95 and £27.28 per month.
If, on the other hand, the payout level was cut to £50,000 (life insurance and critical illness), over a 25-year term the premiums ranged between £9.63 and £11.53 per month.
Critical illness cover costs for a 40-year-old
Based on the above criteria a 40-year-old seeking £100,000 worth of decreasing term life insurance and critical illness cover for a term of 25 years would pay between £31.82 and £41.50 a month in premiums.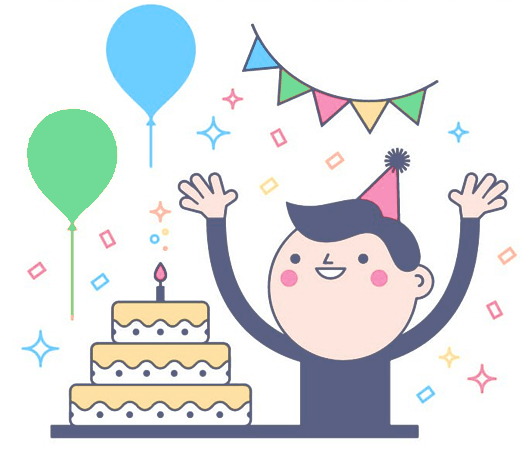 It wasn't possible to complete an online quote for 35 years' worth of cover for someone at this age given restrictions on the maximum age a policy can run for, but over 30 years the premiums ranged from £38.69 to £54.57.
When the cover levels were cut to £50,000 over 25 years, the monthly premiums ranged between £17.12 and £22.49 per month.
Critical illness cover costs for a 55-year-old
Based on the above criteria a 55-year-old seeking £100,000 worth of decreasing term life insurance and critical illness cover for a term of 15 years would pay between £90.46 and £152.42 a month in premiums.
When the cover levels were cut to £50,000, the monthly premiums ranged between £46.44 and £78.64.
How much critical illness cover will cost you?
To get a better idea of policy prices and cover levels for your particular situation, try our quick and easy online critical illness cover comparison service (which would include life cover as it's usually more cost effective to take out critical illness cover this way).
You'll be asked to choose the level of cover required and the policy term, for your basic personal and contact information, your occupation and whether you're a smoker.
The results table will then show the name of the insurer, cover levels, the number of illnesses covered by a policy, the length of cover, whether premiums are guaranteed or reviewable and the monthly cost.
Get a more accurate idea of the cost
To get a much better idea of the right policy for your needs and the cost, think about speaking to an expert adviser. An adviser will be able to factor in any medical conditions you may have suffered to give you a more accurate indication of how much you would need to pay for critical illness insurance.
You can call us on 02084327333, or – to save your phone bill – request a financial adviser call you back through our site.
Frequently Asked Critical Illness Insurance Questions
I've had a couple of medical conditions in the past and was wondering if i could still be eligible...
I have been a smoker since my late teens, I have now just turned 30 and am getting my first mortgage....
I've recently started a diving course and i'm thinking about potentially making a career...
I already have life insurance for my mortgage which as been in place for over 5 years. I now have a child...